Maldives isn't a backpacking destination. It's where the rich people go on holiday or honeymoon. I never even knew where it was. When I realized that it was only a 2 hour flight from India, I googled "Maldives-backpacking" to find an internet forum where a guy who asked if it was possible to travel there on a budget was discouraged from many other people. So I closed that page and booked a flight to Sri Lanka.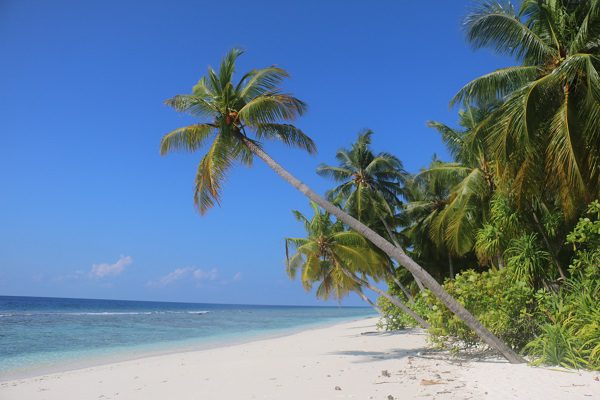 On my very last day in India while I was packing in the dorm, I said farewell to Jenya, an Israeli girl who I haven't talked much before. She surprised me by saying that she had just returned from the Maldives and had the most wonderful time despite being alone and on a budget. Hearing her story, I strongly felt it was my chance to visit the Maldives. I might never marry a man rich enough to take me there for honeymoon! On the same evening, I purchased my next flight to Male after Sri Lanka.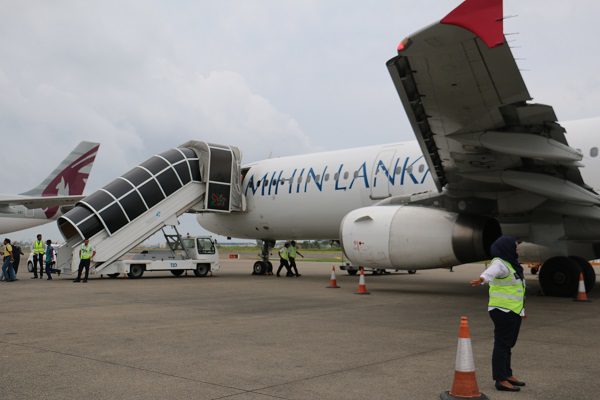 Arriving to Male airport, I was greeted by the hotel staff. I had booked a room at a small guesthouse in a remote island so someone was in charge of putting me on a boat that night.
During the waiting hours, I ate dinner and went grocery shopping. I imagined that food was very expensive in the islands, so I stocked up on instant noodles, crackers, cookies and bought 10L of water(!) just because people said they paid $15 for a 5L water tank in the resorts. I found price of food higher compared to India or Sri Lanka. For example, $0.45 for 1L of water, $1 for an instant noodle and $1.7 for a pack of cookies and so on. Surprisingly most products came from Malaysia or Thailand. I also withdrew cash as I heard there are no ATMs on local islands.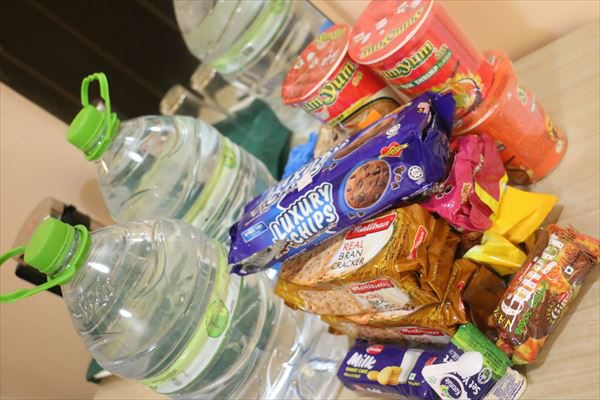 The boat got delayed for few hours. In the email they used the word "cruise boat" so I was shocked to be shoved into a floor of a cargo ship where I slept sardine style on number labeled pillows. Despite of the situation, I slept all through the night without waking up even once.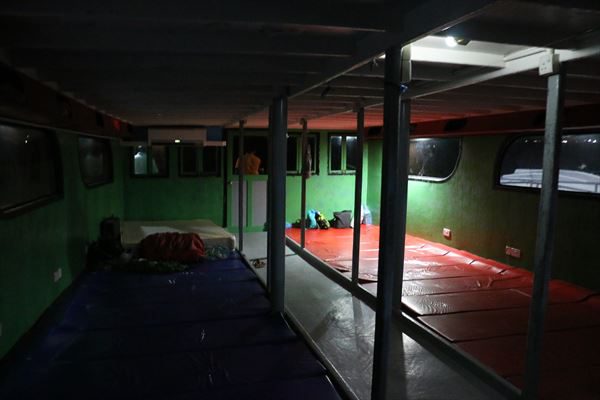 In the morning I went out to the deck to spot many uninhabited islands on the way. It looked magical. On the first island on the atoll (chain of islands) where the boat made a 3 hour stop, a friend of the owner picked me up to feed me breakfast.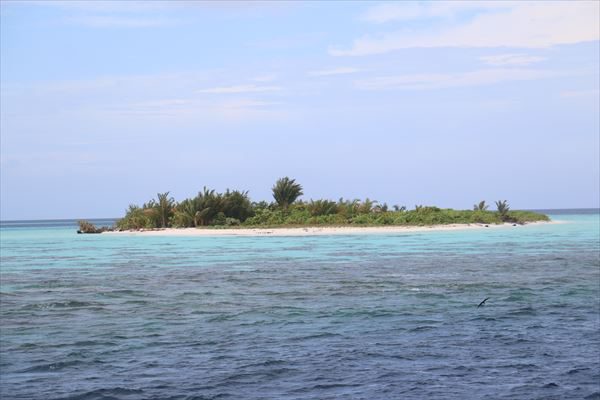 Mohamed was a kind man who worked in this tiny island as a teacher. It seemed he was not paid to pick me up; things were based not on business but more on human relationship in the Maldives. He generously treated me for breakfast and gladly showed me around on his scooter. His island was small and it only took 5 minutes to go around.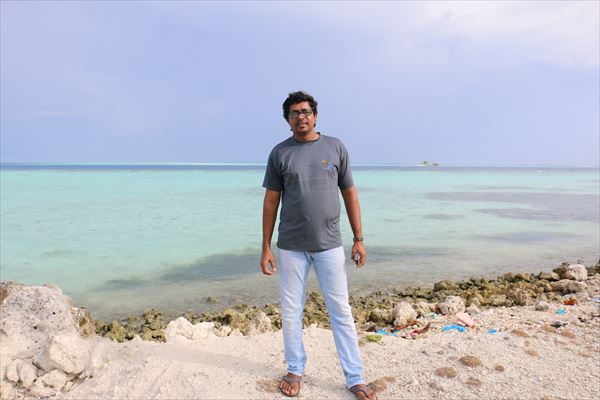 Before 7am, kids were already playing volleyball. At the beach, girls were swimming with full clothing and hijabs. Contrarily to the image we have of the resort islands, the local islands in the Maldives were strictly Muslim. Women never showed their skin and possession or consumption of alcohol or pork was a serious offence.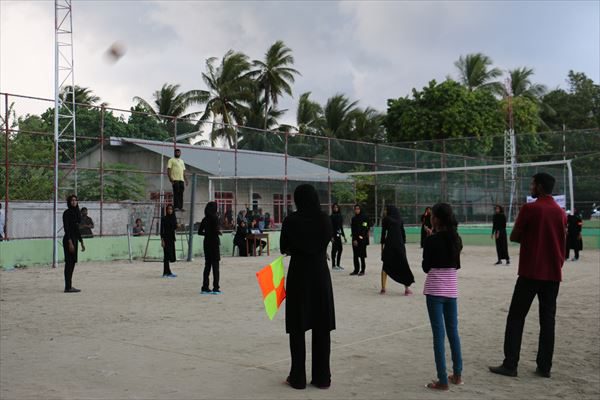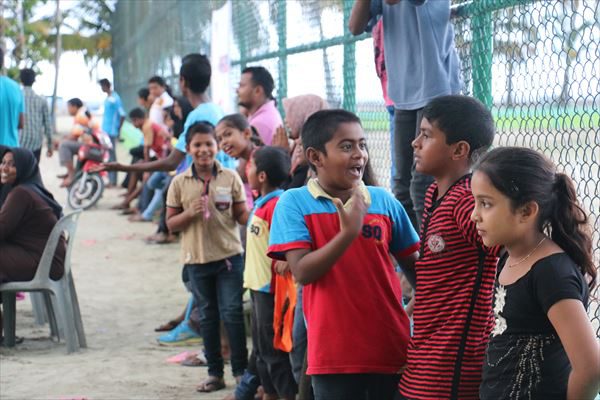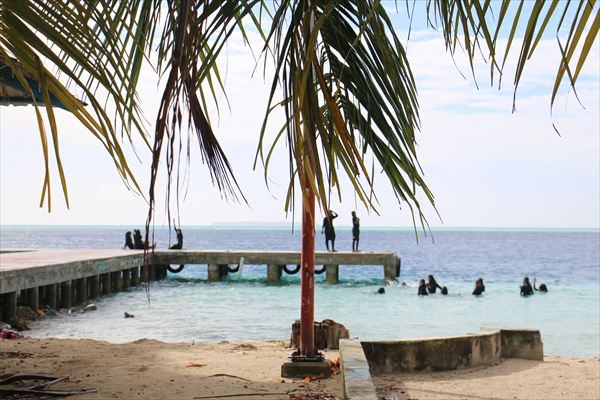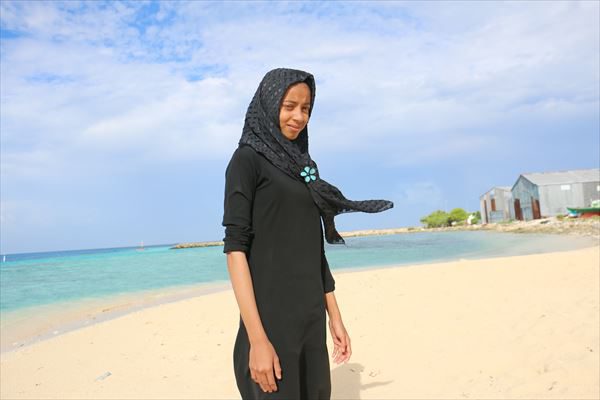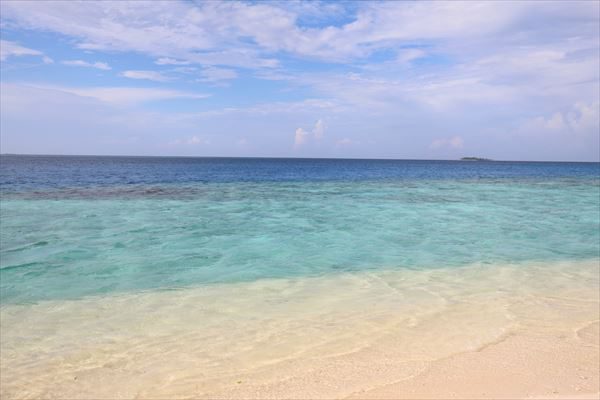 While we sat at the beach, Mohamed told me a shocking story about some Saudi Prince wanting to buy the whole Faafu atoll (15 islands!) for himself. Since the Maldivian government was so corrupted, they were willing to sell it to him and relocate all its inhabitants to a cramped apartment in an artificial island. It seems not so impossible for a country where the current president arrests the former president so that he can continue his dictatorship.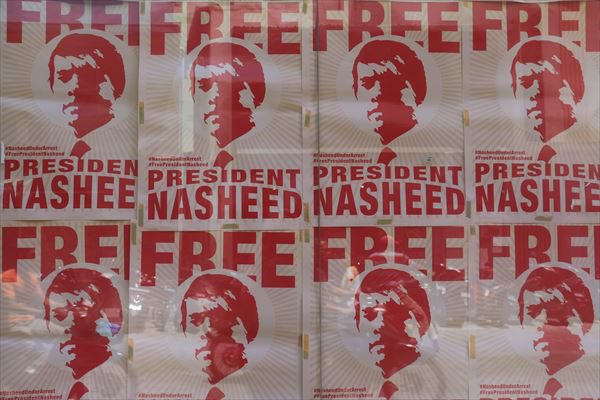 From a distance we could see the resort island where the soccer icon Ronaldo spent 2 vacations with his girlfriend. At the end of my visit, Mohamed ran home to give me a beautiful seashell which he had kept for 20 years. I was touched by how he valued our encounter. I didn't dare take it as it was such a precious thing but I had already started to fall in love with the Maldives.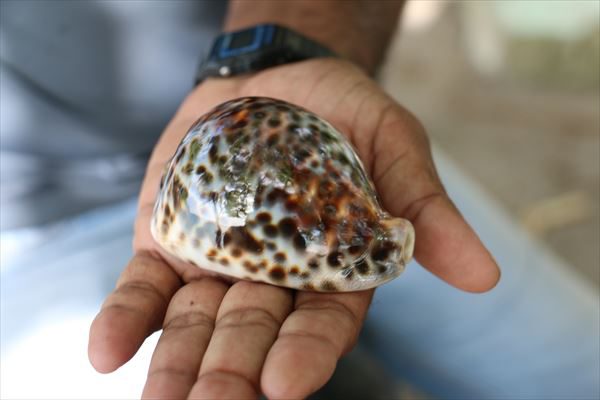 After 12 hrs since I boarded, I finally arrived to Magoodhoo Island on Faafu atoll. I was breath taken by the crystal clear water and its shades of blue like in a painting. Magoodhoo Inn which opened 4 months ago was the only guesthouse on the island. With its opening promotion I only paid 16 USD for a spacious double room with free breakfast, AC, TV, snorkel set, fridge and kettle. This was hands down the most luxurious accommodation I had in 1 year and a half. When I imagined the filthy dorms waiting my way, I felt like staying here forever.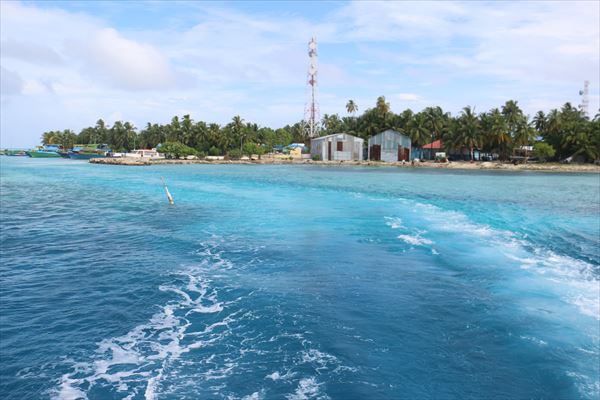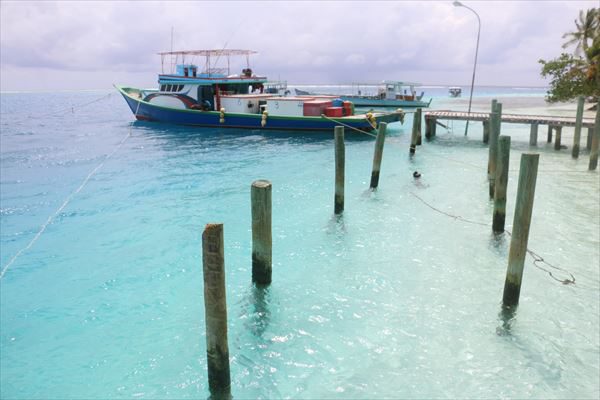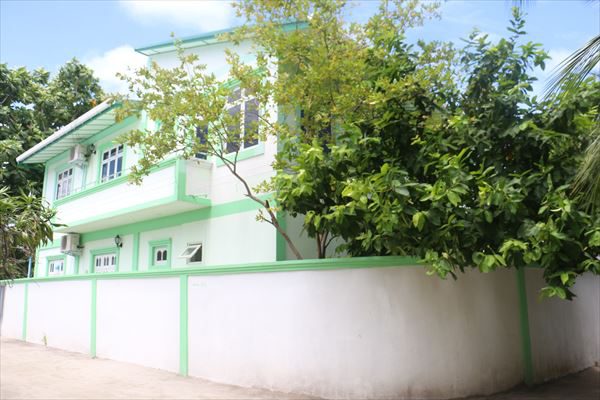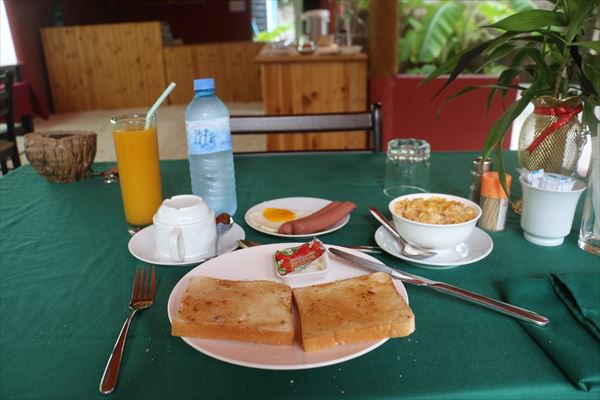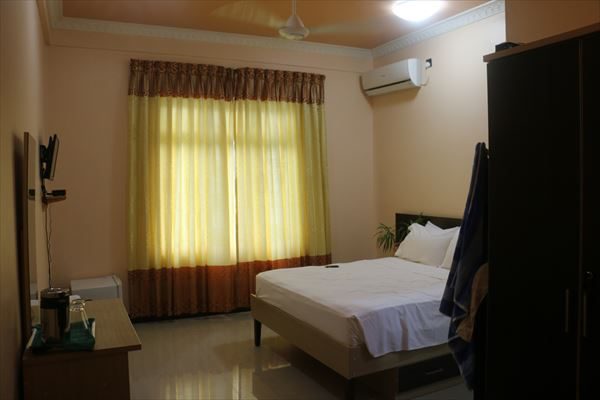 After breakfast I followed the path down to a private beach. In the local islands it was prohibited for women to swim in bikinis so the hotel assigned us the very far end of the island where they set up 2 deck chairs. There I met Alison and Justin, a British couple who also finished their trip in India. They were very surprised to see me alone and they generously included me to their daily activities from then on. We watched movies every night and created lunches with instant noodles and things we smuggled from the breakfast buffet. I had so much fun with them; my experience would just not be the same without them.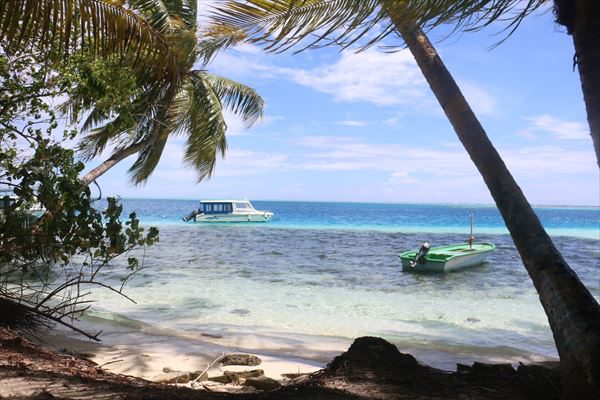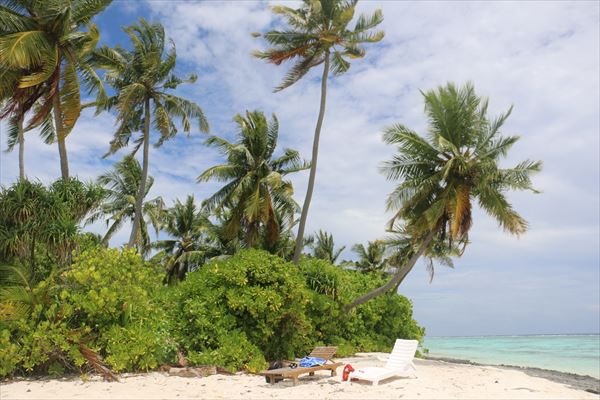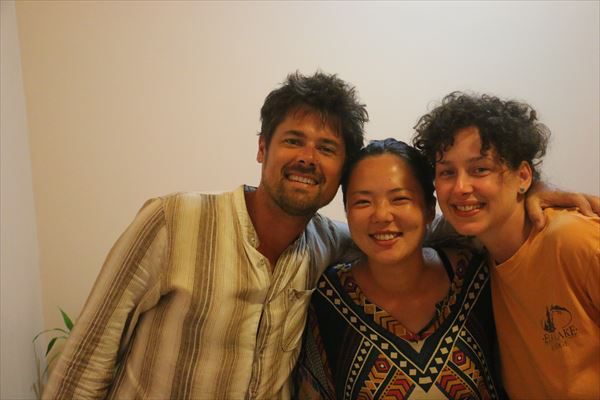 We went swimming everyday sometimes more than twice to observe the underwater world. After the first day, I decided the shallow private beach was not suitable for snorkeling. From then on, I swam fully covered with t-shirts and long leggings so that I can swim in other parts of the island. This was a good idea because you could avoid the strong sun.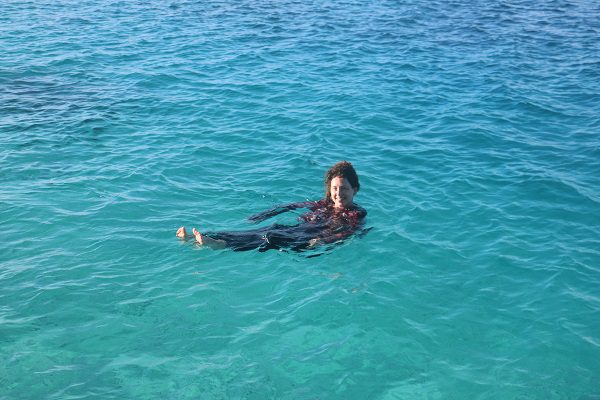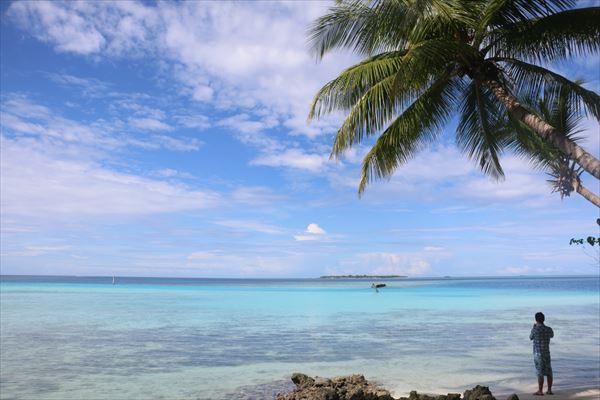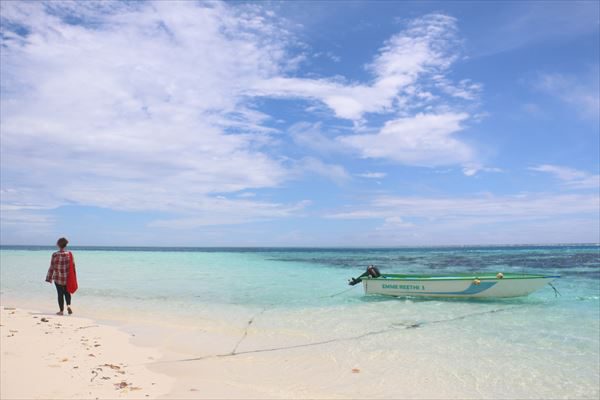 We saw quite a few species like baby sharks, squid, spotted ray, jelly fish and all sorts of tropical fish. I expected to see many coral but unfortunately most of them were dead. Coral bleaching was a big problem. I first thought it was the consequence of the tsunami in 2004, but locals say it has been like this from before. Oil from the boat, water temperature rising every year, it was a result from many things.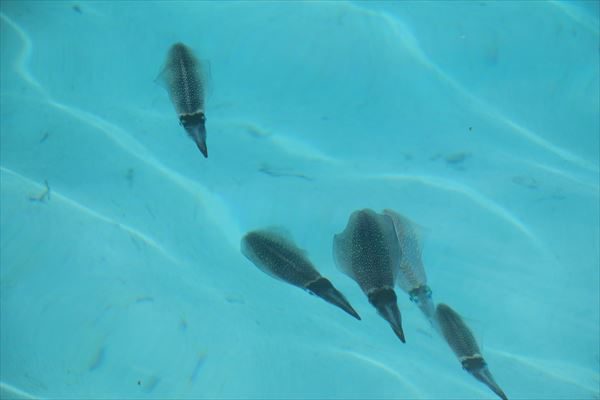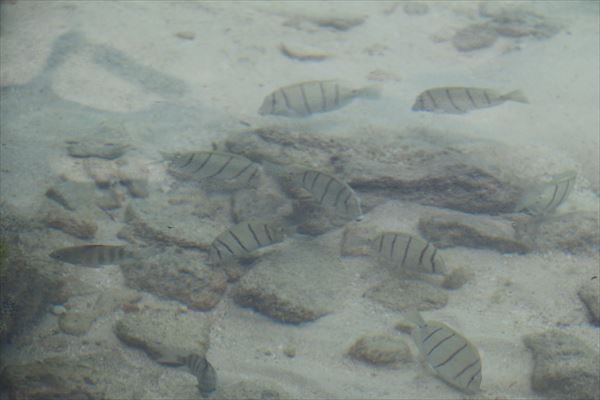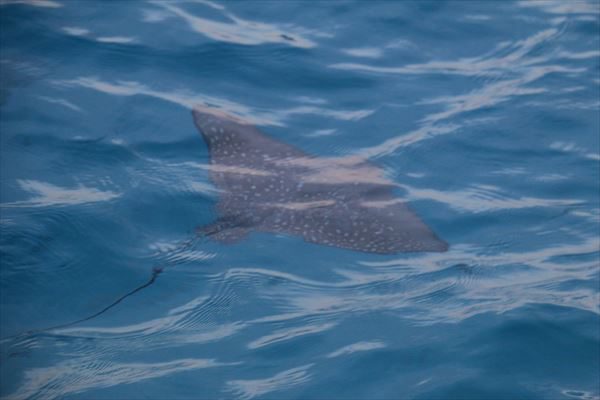 Except for some people who worked in the resort islands, many people in Magoodhoo were not used to seeing foreigners. While walking on the island, I met many curious children and shy woman who waved at me with a nice smile. Communication was impossible as they spoke no word of English but they seem very sweet. The population of the entire island was 600 people who mostly lived on fishing and agriculture. The road was not paved and not a single car ran on the island. There were 2 small grocery shops and 2 cafes which served food. Life was simple and very peaceful.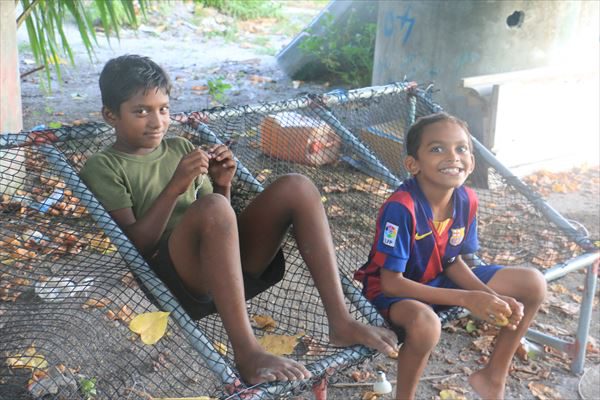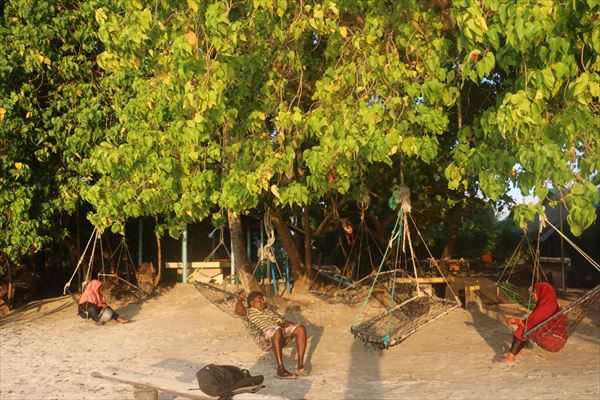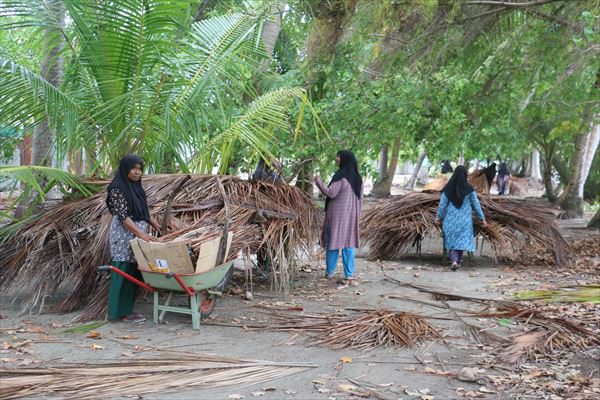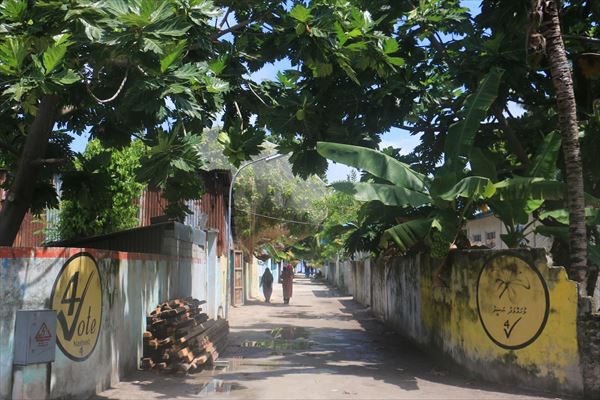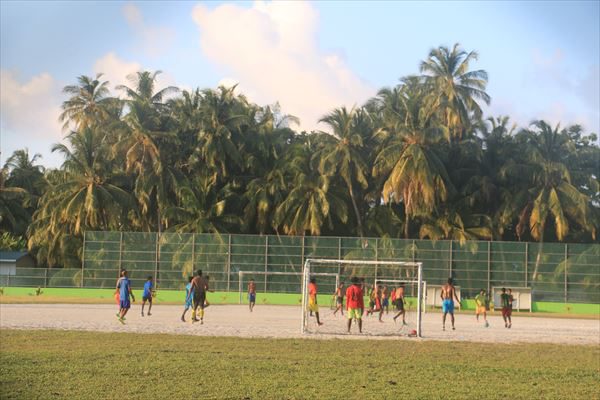 I found out that I didn't need to bring any water because they sold them in the shops too, and moreover I started to drink rain water from the tank like locals. There was no reason to contribute to the mountain of plastic waste found everywhere in the back of each islands.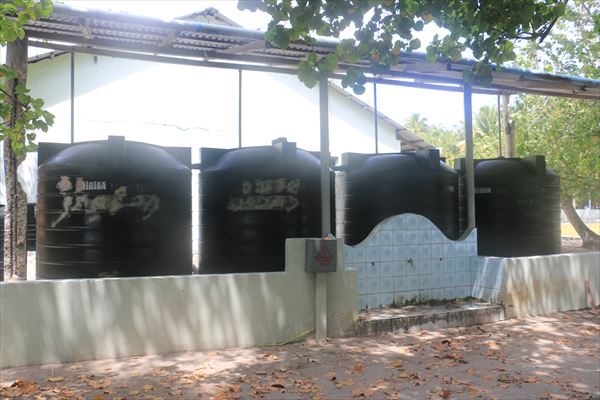 Our days in Magoodhoo consisted of walking around the beach. The sea looked different every time we went. On one morning when there were no waves, it looked as if there were no distinction between the sky and the sea. We sat on the dock and watched all sorts of fishes coming and going from above. It was the closest thing to heaven.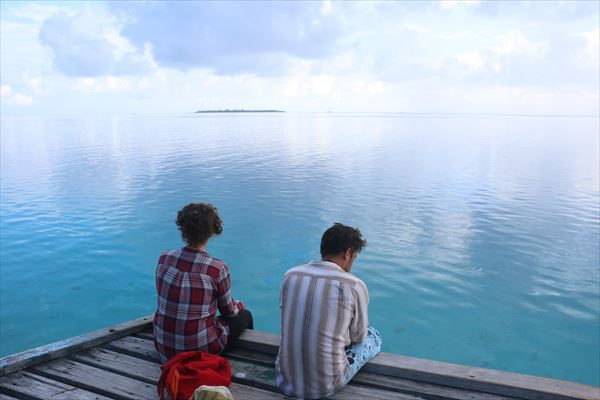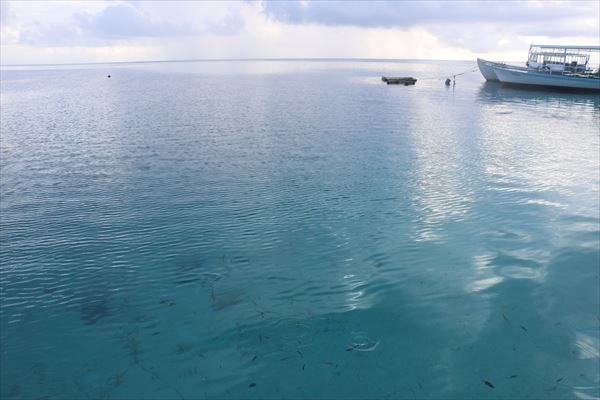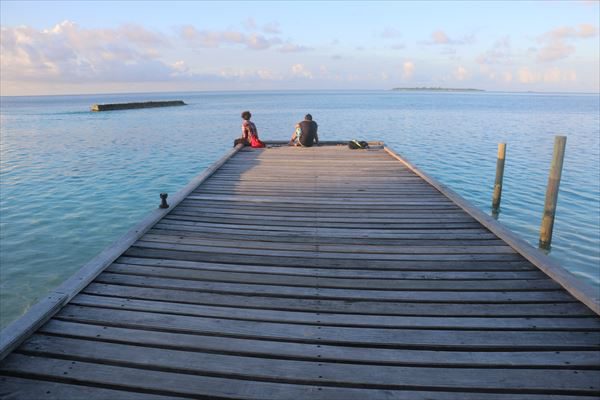 For food, I mostly ate instant noodles and crackers for lunch and dinner because the food they served at the restaurant was very pricey (15$). Quite a steep difference when you were used to eating for 2-3$ for more than 6 months. I didn't mind the junk meals as I thought it was a small sacrifice for staying in such a fantastic place, only 30 seconds to the beach. Twice we had dinner at a local café where we were amazed by the fish curry (6$). Cooking style in Maldives was simple but the use of spices was just perfect.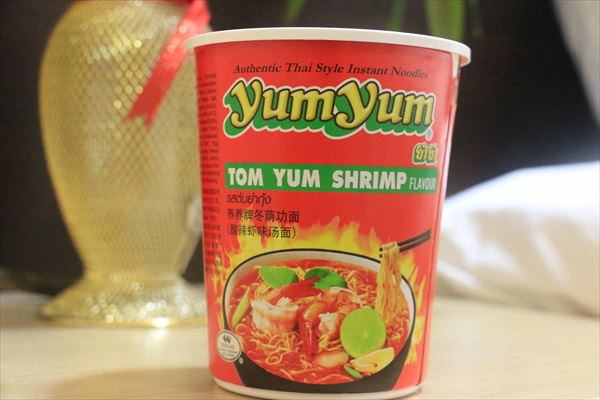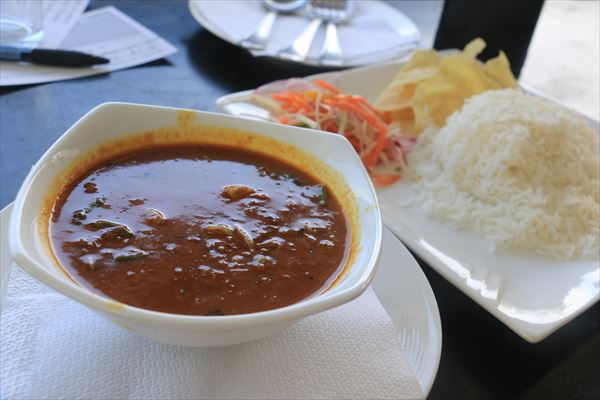 After Alison and Justin left, I took a day trip to the next door island, Bileddhoo. There was a ferry going once a day at 7:30am, and coming back at 2pm. This island was larger than Magoodhoo but less populated. On the beach I found a boy fishing with his father. Their catch was much bigger than I expected.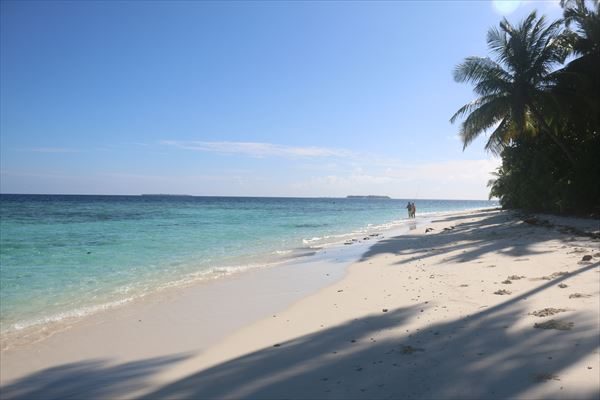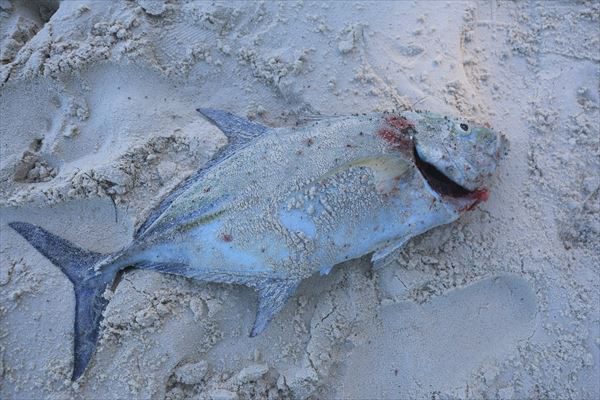 As I walked along the empty shore, suddenly 2 men appeared from between the coconut grove, smiled and handed me 2 big coconuts they just cut off from a tree. "Welcome to Bileddhoo!" Their gesture relieved my tension at once and made me smile. One was a fishermen and the other was a pharmacist. The fishermen took me on the back of his motorbike to a distant beach good for snorkeling.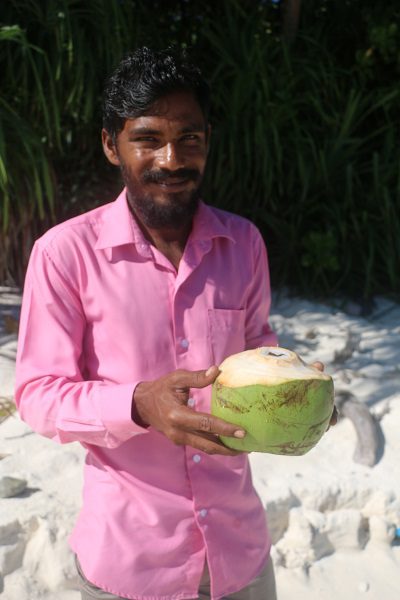 After he drove off I was left alone on the white sand between a dense tropical forest and crystal blue water. Not a single word could describe the beauty of it. I walked along until the very tip of the island where I hung my clothes on a tree and went in for a swim. I saw a big shiny fish similar to tuna and a bunch of other tropical species. I often came out of the water just because it was so quiet; I lost my sense of direction.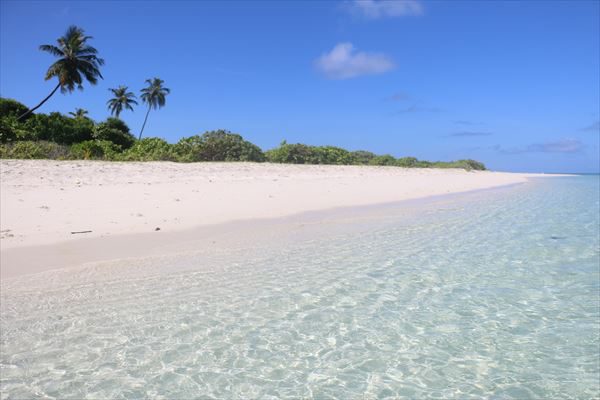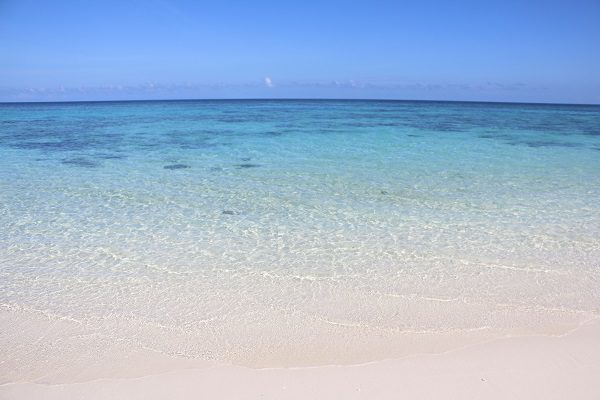 I loved this beach so much that I came back the next day again. That's when I made the terrible mistake of swimming to the very end of the reef, just off the corner of the island.
Suddenly a strong power started to drag me off shore; it was the point where 2 currents met and collapsed. As I struggled to swim back with all my force, water rushed into my snorkels and I started to panic. It was less than 5 minutes when I finally made it up on the sand with heavy breathing; it felt like forever. Although probably I wouldn't have drowned to death since the island was surrounded by house reef and occasionally fisher boats passed by in a distance but I was so terrified that I promised myself never to swim alone in such a remote place.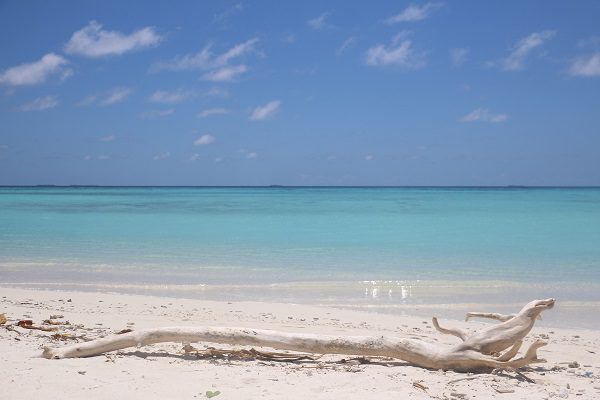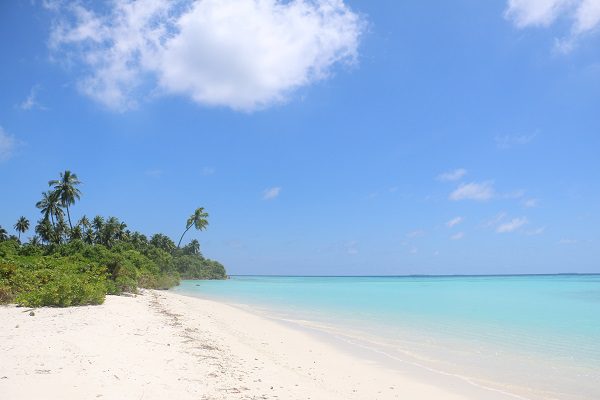 I walked back to the town passing by house walls made with dead coral and laundry hung on fishnet benches. No one walked around at the hottest hour of noon.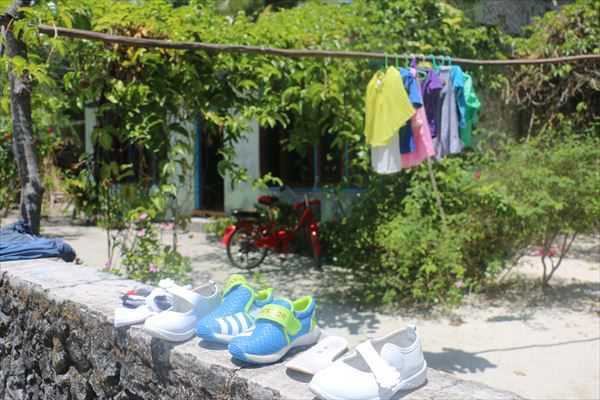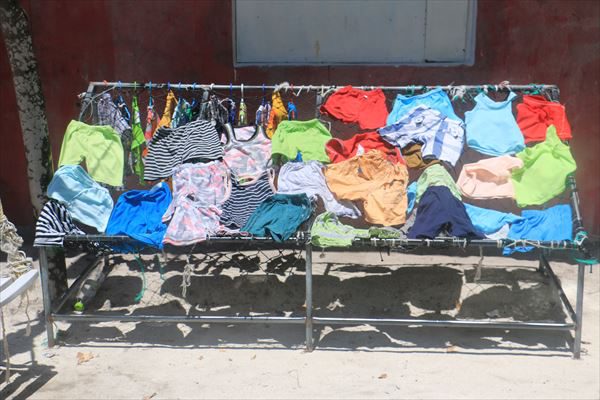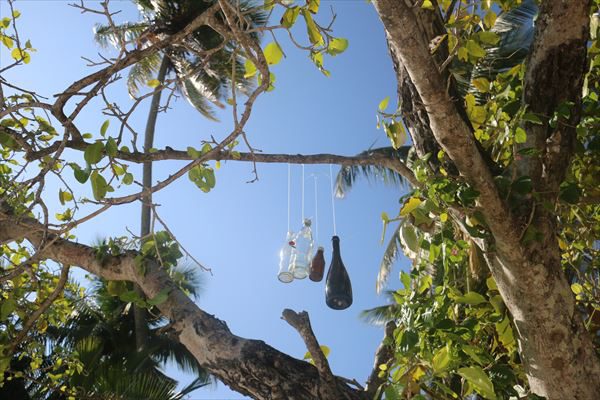 At a small café I met again with the pharmacist who this time introduced me to his son. The baby son was very shy and didn't even look at me, but the next day when I passed by their house, he got very excited saying "my best friend came to visit me!!" and I got to meet his entire gang.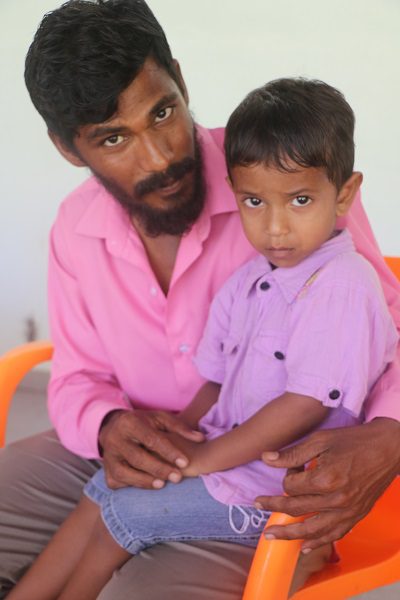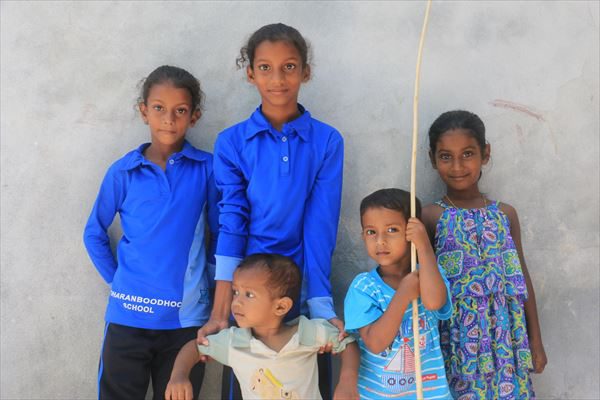 I noticed that there were many abandoned houses on this island. The pharmacist said that because there are no industries here, many residents moved out to live in the overcrowded island of Male. He told me that the entire area around the beach where I swam today was planned to be sold to a resort hotel and construction was expected within a few years. "We are very happy. The villagers can come back to live here again".
Until 2010, the Maldivian government didn't allow any tourists on the local islands. That is the reason why the local islands were able to preserve their traditional way of living uninfluenced by the world outside. Now that they lift the ban, everything had begun like the rest of the world.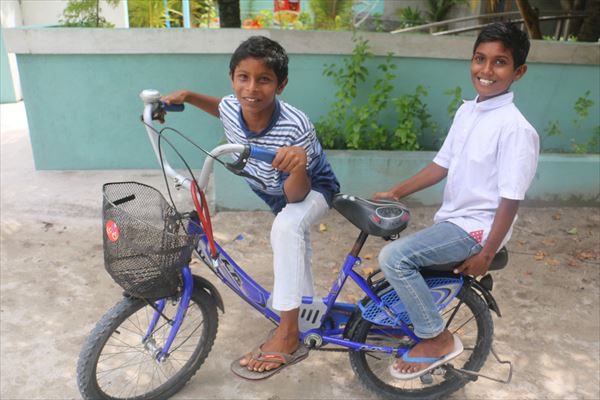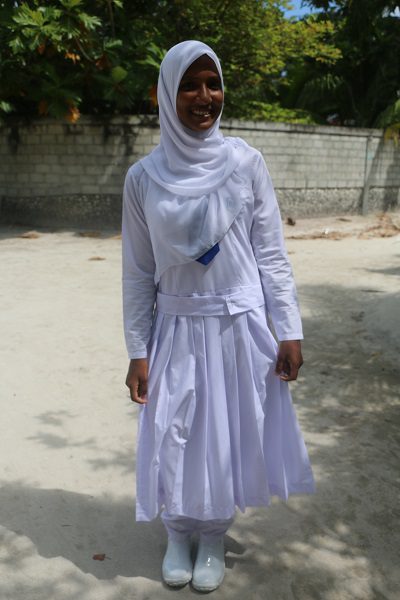 On my very last day in Magoodhoo as I sat at the dock, a pack of dolphins came to say farewell.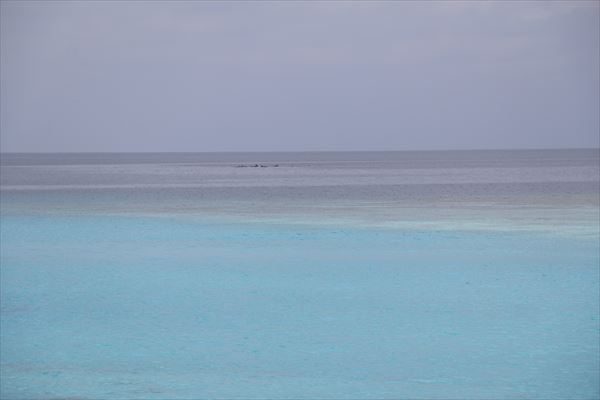 I met the boat captain who transferred me the other day. He offered to guide me snorkeling in the house reef because it was his day off. I wouldn't have been able to do that myself so I accepted it and swam for an hour in the rain observing the marine life. When we returned to land, the street was flooded by rain water. "We have a plan to pave it with asphalt like they do in Male. The only problem is that it will become very hot because the heat doesn't get absorbed into the ground" the captain said.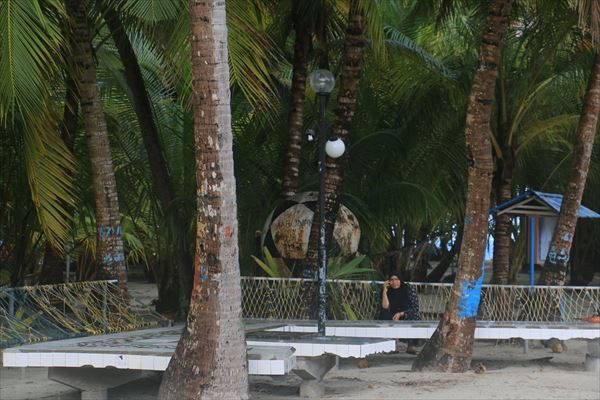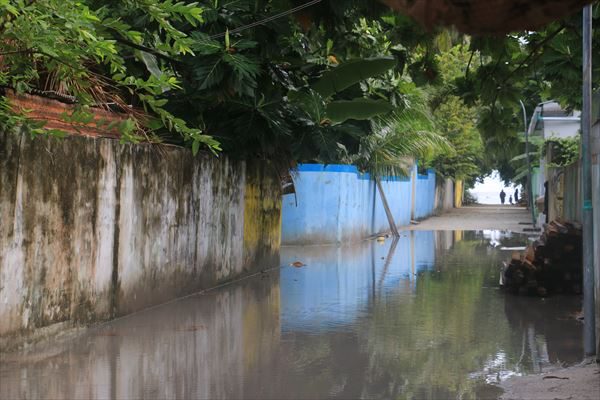 On the same street I spotted 2 guesthouses under construction. It is probably selfish of me to wish that the Maldives will never change. Although when I imagine Magoodhoo and Bileddhoo after 5 years, it may not fascinate me as much as it did today. I thought about the cruelty of the fast changing world as I watched the sunset.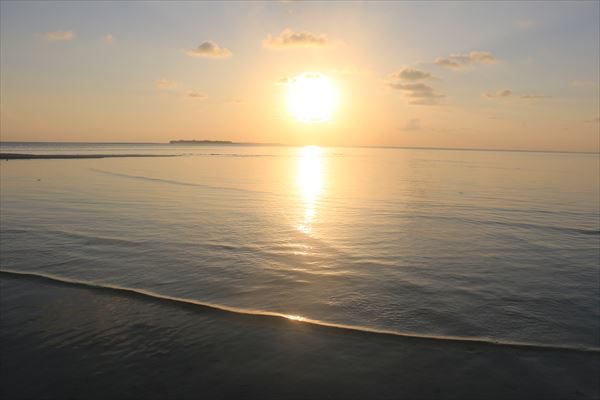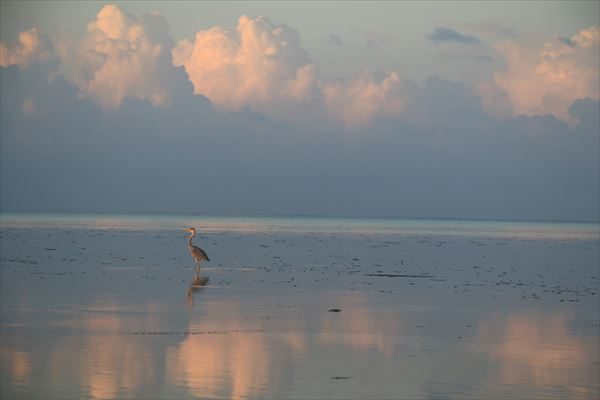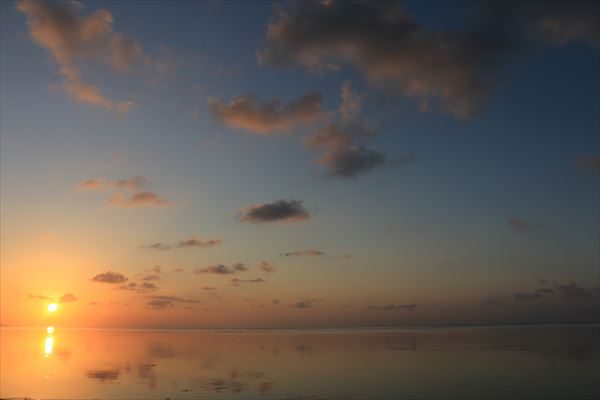 In return of treating him for lunch, the captain delivered me 3 huge coconuts which he carried on his bike basket. He also took me to the construction site of the new boat stand where he collected many pretty shells so that I can "bring back the memory of the Maldives".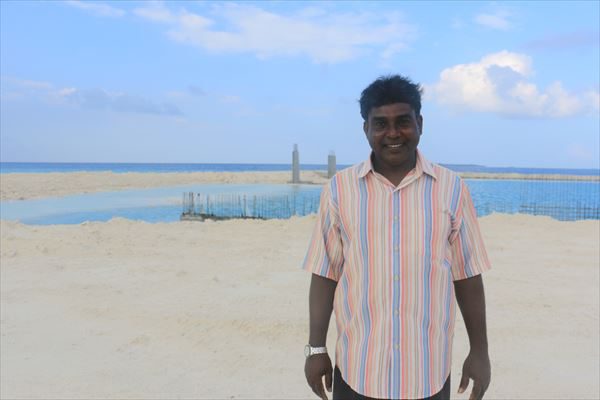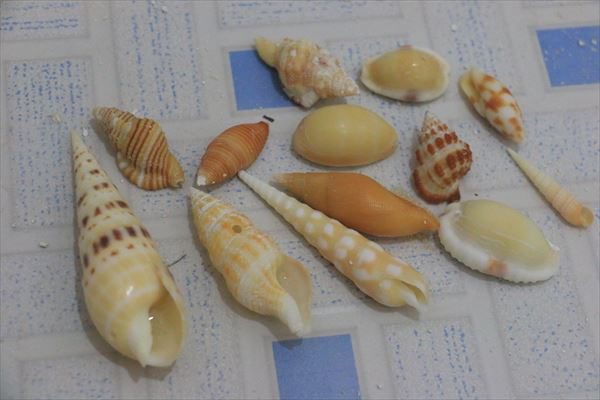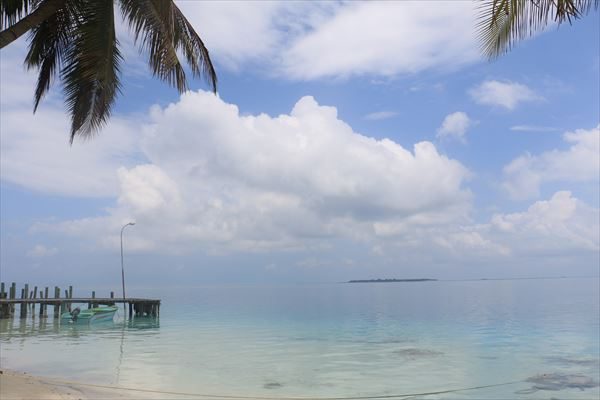 The next morning I left Magoodhoo at sunrise. The most unexpected backpacking destination turned into one of the most memorable one. If someone ever planned to go on a vacation to the Maldives, I recommend visiting the local islands to see the real life of its people and swim in the most untouched beaches. They may not be as comfortable as the vacation in the resorts but it can help you find many things we have lost in the hastiness of our modern lives.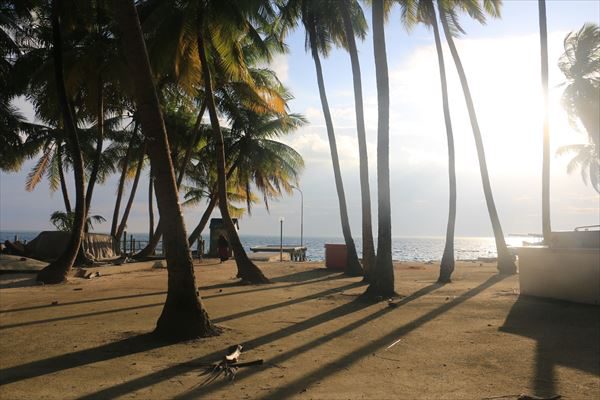 Total money spent in Maldives in 8 days: $283=$35/day (excluding airfare from Sri Lanka)
-Accomodation ($126 for 7 nights +12% tax): $141
-Eating out (6 times): $40
-Groceries in Male: $10
-Round trip transfer from Male to Magoodhoo: $80
-2 round trips from Magoodhoo to Bileddhoo: $4
-3 Postcards and stamps: $8