I think everyone is starting to get sick and tired of my posts from India. Even I feel that I had wrote enough about it. Good news is that, this is my last post about my first trip in India. (That means I went back for the second trip after a month) From the next article, I am looking forward to write about new adventures in new countries.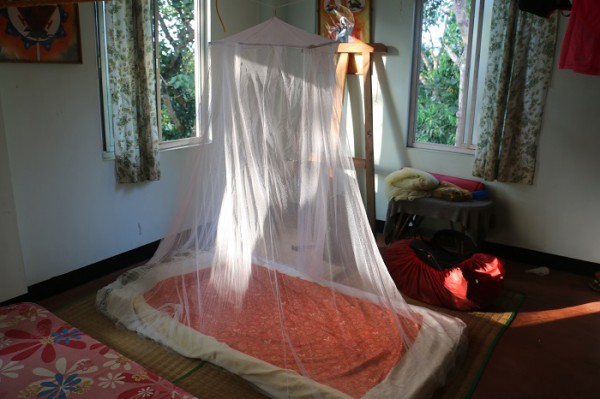 Where is that? This is my dorm room at the Sivananda ashram in Kerala. Since I couldn't get to practice any yoga at the Amma ashram, I came to stay a few nights at this yoga ashram known for its strict discipline and tight schedules where you must participate in all ashram activities from early morning to late night. Because the ashram was fully packed with students participating in the teacher training course, I stayed in the temporary dorm above the ayurvedic hospital on a mat over numerous hair, nails and dust. The room looks like a migrant worker's dormitory.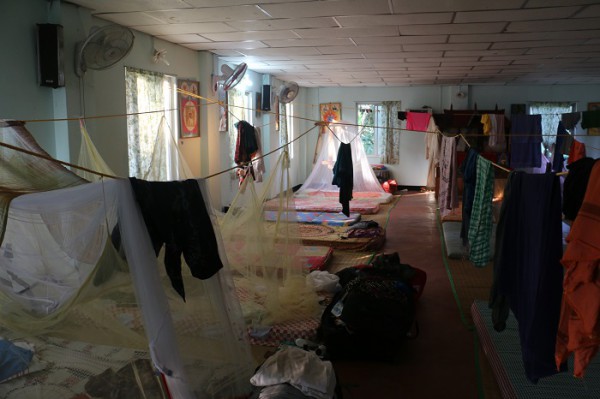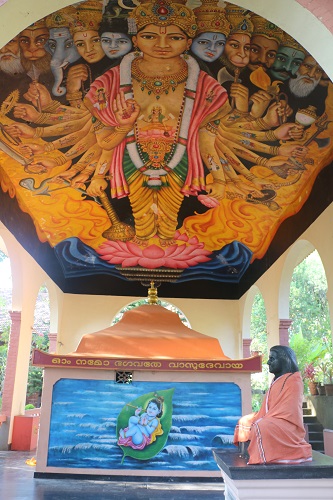 Morning bell rang at 5:30 and all students headed to the hall for a  meditation and satsang (spiritual talk by a guru) at 6:00. One day when I was feeling too lazy to wake up, a staff came to check if everyone was out of their beds. Sivananda is a strict ashram. The guru at my time was an Chinese American nun who studied with the original guru back in the 60s. Her talk wasn't interesting at all, but if you were playing with the smart phone or chatting with friends around you, the staff would come from behind and take your phone away. Indian students were often the targets.
After the long satsang, the morning yoga starts at 8am. Sivananda yoga is a style of classic Hatha yoga and the special thing about it was that they concentrated on 12 basic postures throughout the whole session. They also make a lot of shava asana (rest pose) between each pose which you normally only do in the end. I am more used to the fast moves of ashtanga yoga so I didn't find it very attractive. The teachers were all volunteers who finished the teacher training course before. Nevertheless, they were well experienced and gave us good adjustments and instructions. My two teachers were both Russian speaking ladies. In fact, 80% of the teachers including the guru were foreigners.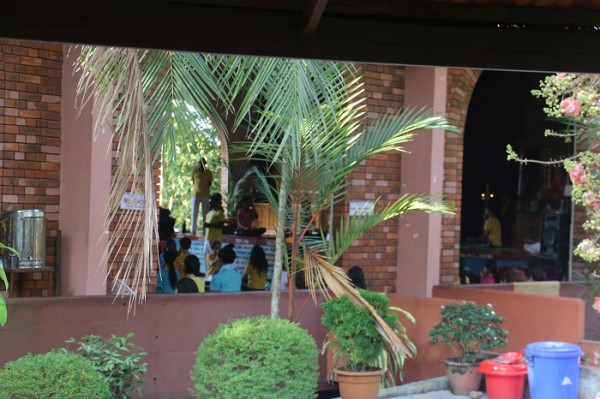 After morning yoga, you eat breakfast in silence, participate in volunteer labor, attend lecture classes, do evening yoga, eat dinner, rest for an hour and attend evening satsang which lasted until 21:30, just before the lights went off. To me it seemed that the schedules were too strict. The students in teacher training told me that she only had 40 minutes of free time everyday which she needed to use for homework. There is a lot of mandatory volunteer work called karma yoga for them. On top of that, they practiced a lot to perform something on stage for the talent night every Saturday.
To be honest, I was already exhausted from the second day and felt that it's impossible to do this for 1 or 3 months. That's why the people who did complete it got a lot of respect because the course is so tough. There is also a special kind of atmosphere in this ashram which might not be for everyone. Some people called each other by their spiritual names like Ganesh or Shiva, always wearing yellow t-shirts and sang mantras (spiritual songs) in a somewhat hyper mood every morning and night. Honestly I felt a bit out of space.
What I liked was the location of the ashram surrounded by nature next to a dam lake and a tiger reserve. Eating in silence was also good because you concentrate your mind on food and appreciate it more. When constantly surrounded by Indian people who don't even hesitate to pick up their phones while eating, it gives one back a sense of sacredness in the act of eating.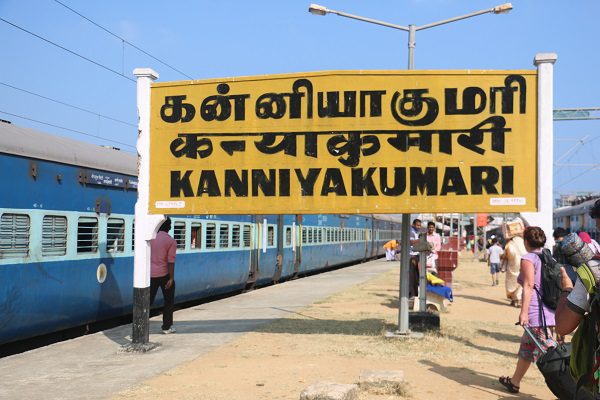 My stop after the Sivanada ashram was Kanniyakumari, the southern most tip of the Indian subcontinent. As soon as I got off the train, I could smell the sea in the air. It was much less hotter than Kerala. From here I had entered the state of Tamil Nadu, the home of Tamil speakers with deep black skin.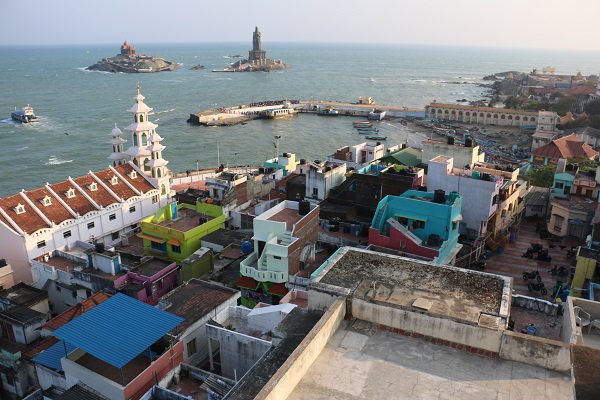 When I entered the town, originally a small fishing village, the wind was blowing strong and the wide open sea view appeared in front of me. I had finally arrived to the southern tip of India, 3 months after I had started my journey in New Delhi. It was a great feeling. In India, everywhere was so crowded and you always felt cramped in the middle of things. Therefore, Kanniyakumari's location surrounded by 3 seas, the Arabian Sea, the Indian Ocean and the Bay of Bengal seemed like no other. I felt a sense of accomplishment.
Further from the tip were 2 artificial islands dedicated to a wandering monk and an ancient poet respectively. Thousands of local tourists flocked into the ferry every morning. In Kanniyakumari, foreigners were a minority. All of the hotels and souvenir shops were aimed for domestic tourists. I was surprised to see a family of 5 sharing a double bed room. It was normal in India.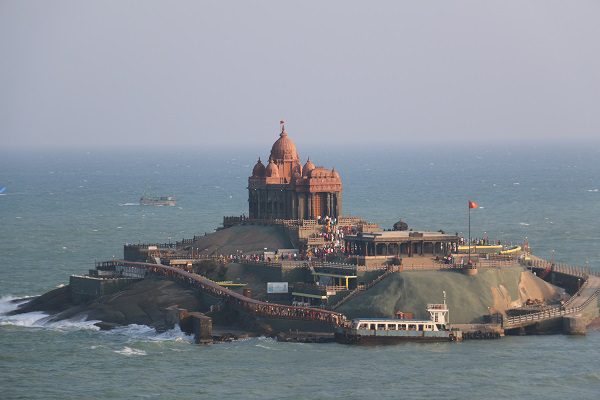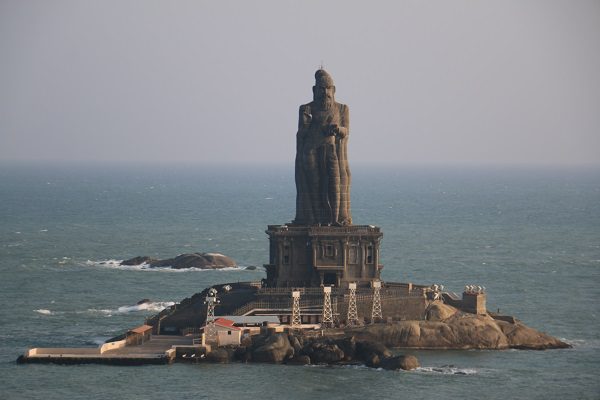 The neighborhood around the church was a fishermen village where many Christian families lived in small colorful houses.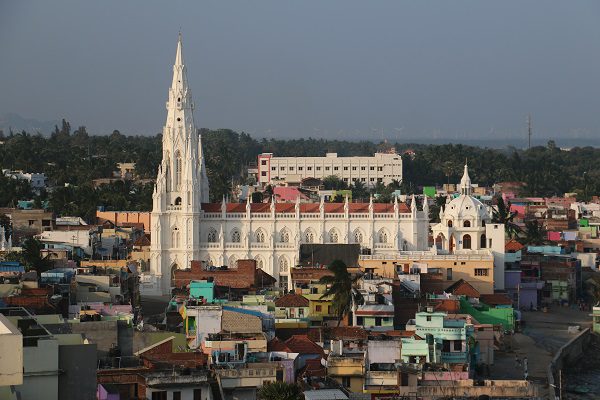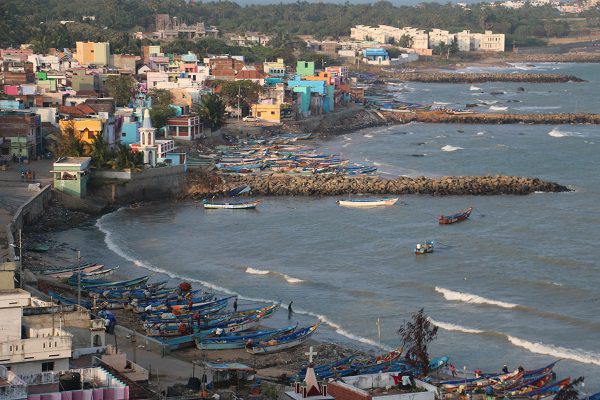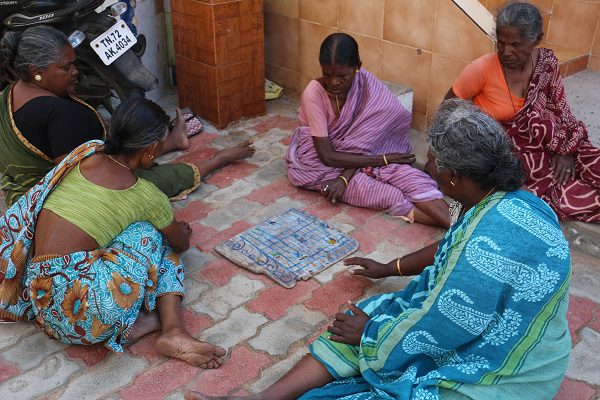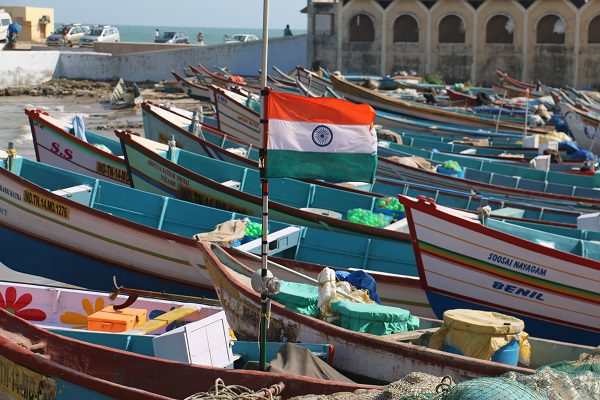 Every morning, people gathered around the sea to watch the first sunrise in India. Although I couldn't get a chance, Kanniyakumari is one of the few places in the world where you can see the moon sink and the sunrise at the same time. Watching old women pray to the new sun reminded me of the belief back home where we worshipped the sun.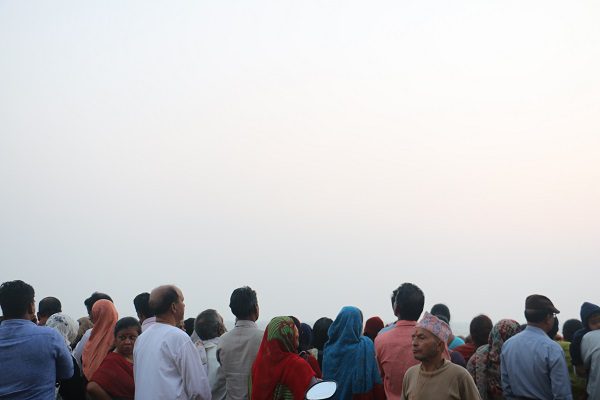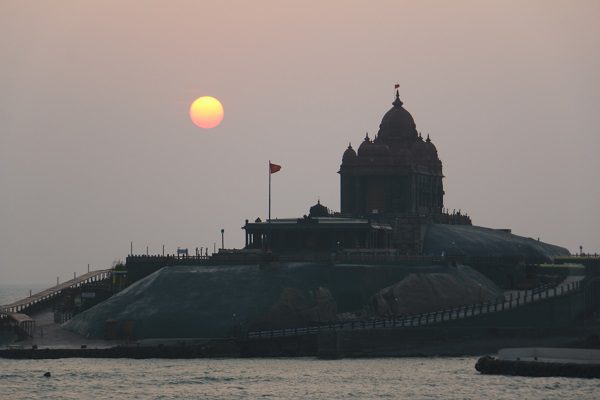 One of the days I took the ferry to the two islands with Anna, the Italian girl and Dina and Chris from England. They were precious company for me. It was very interesting to talk to Dina whose family were originally from India. She and her boyfriend was a truly genuine person. She even made a hena gift on my hand.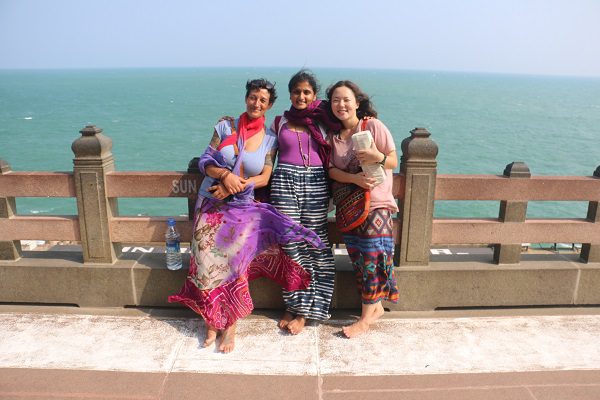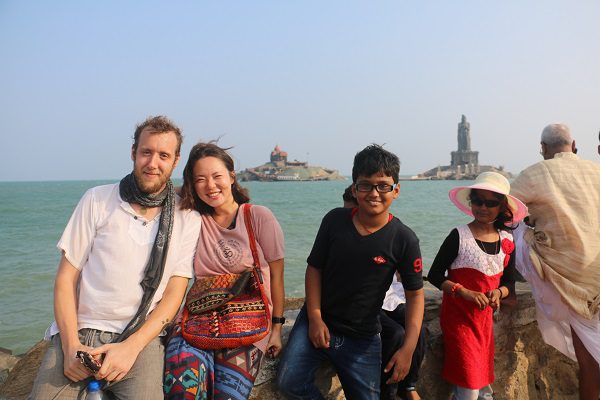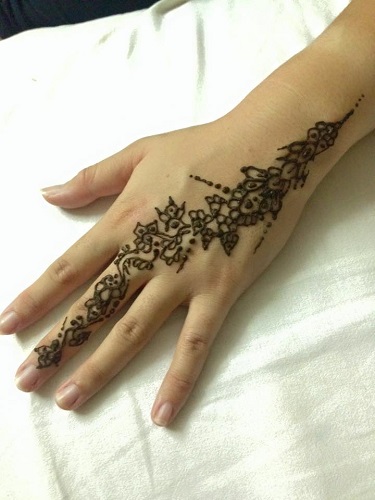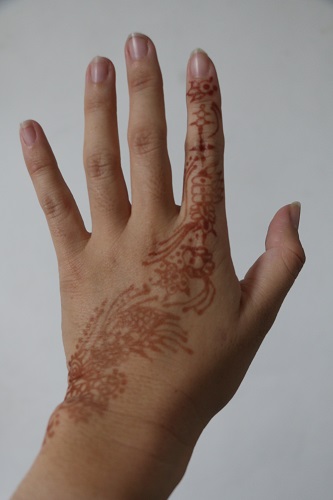 A little more pictures from Kanniyakumari.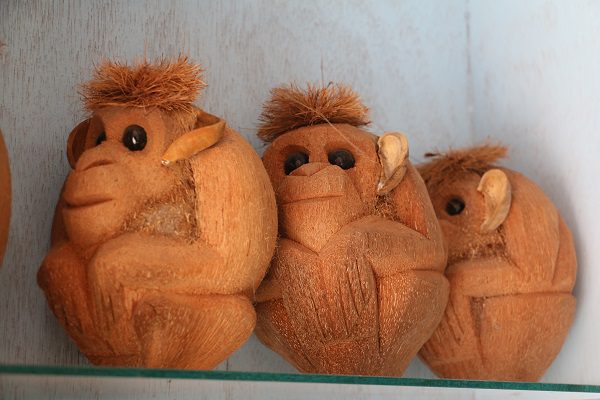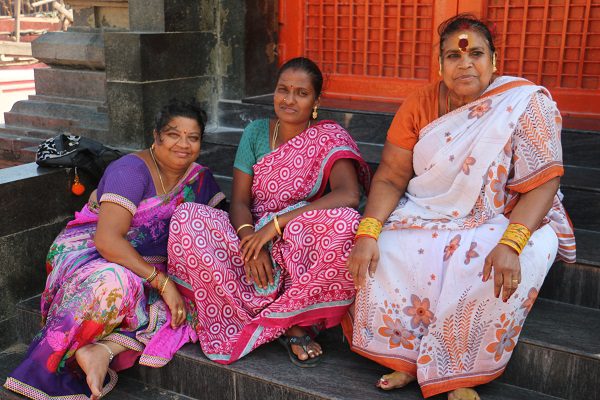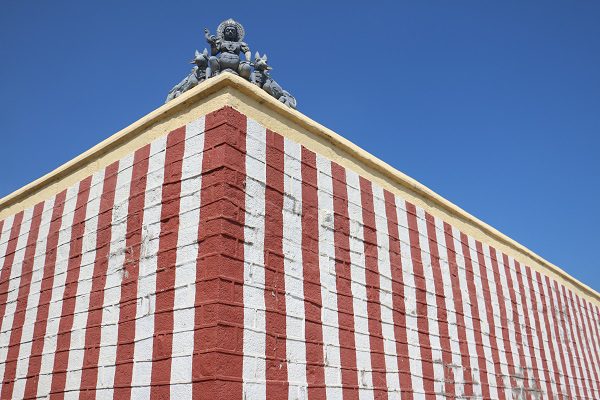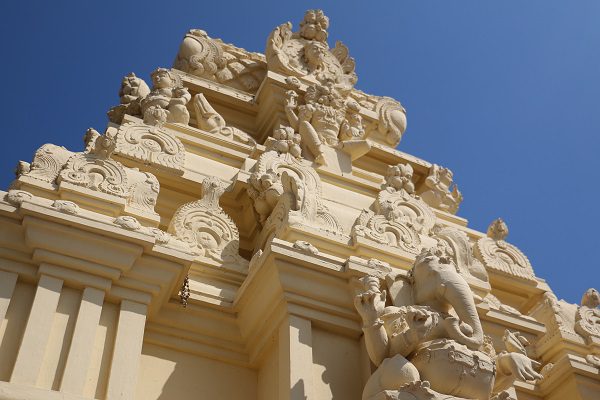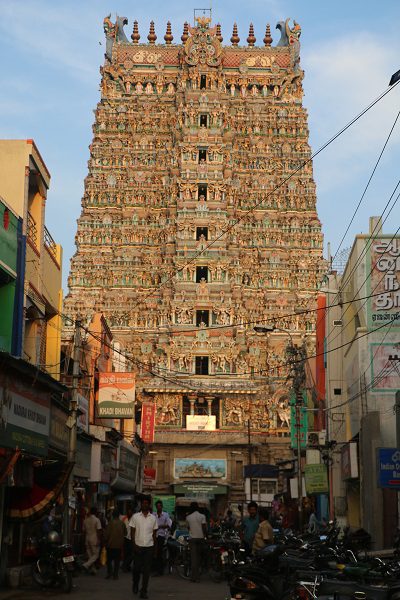 After Kanniyakumari I took a train to Madurai, my last stop in India. This city's landmark is the Meenakshi Amman Temple and its sky high gopurams (gateway tower) dedicated to the Hindu goddess Meenakshi (Parvati). Each of the gopurams are covered by sculptures of various gods and animals. The highest tower marks 52m.
I have wanted to visit this temple since 4 years. The view of the vivid carvings filling up the sky was extraordinary. I wished to climb up to a nearby building to see the panoramic view of the temple, but this was not allowed anymore for security reasons.
Inside was filled with many Hindu devotees. Foreigners were prohibited to enter the chamber where they enshrined the black stone image of Meenakshi. However, I was lucky enough to witness the ceremony in the late evening (9pm?) where they carried Meenakshi's husband Shiva's deity stone from his chamber to his wife's sacred chamber on a portable shrine accompanied by priests playing drums and flutes. It is considered that in this way, the couple is able to spend their night together. In early morning, they woke them up by reciting an opening prayer and music before carrying him back to his chamber.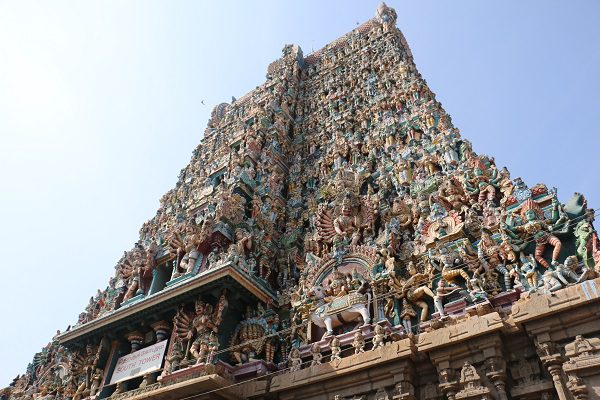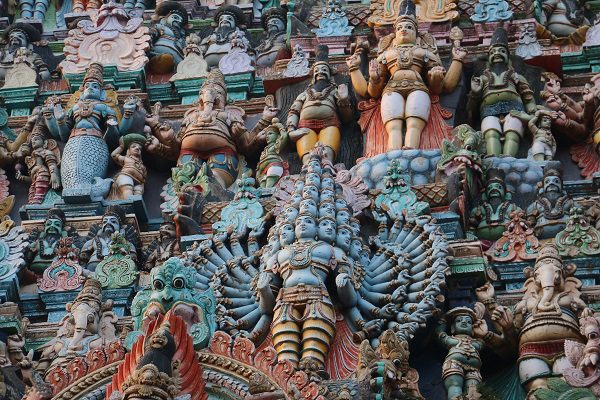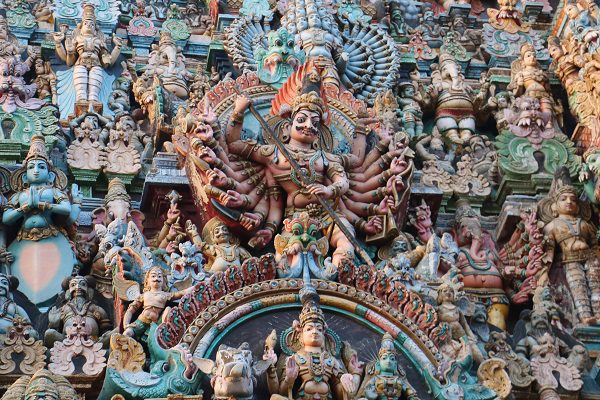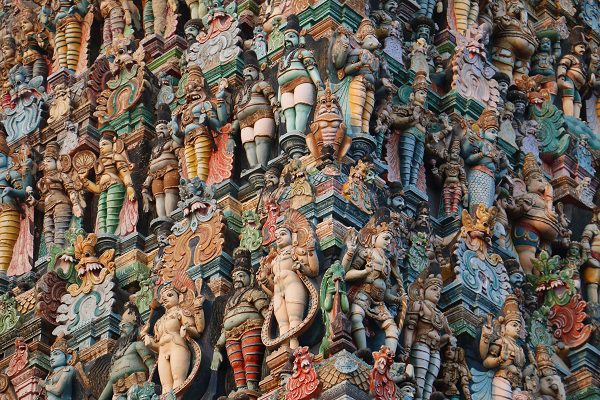 Food was very tasty in Madurai, known as the gourmet capitol of South India. I had a flavorful thali served on a fresh banana leaf. A thali is a set menu in an Indian restaurant where you could eat as much as you wanted. However it wasn't easy to get a second serving because despite the fact that there were 7 waiters serving 4 tables, they all chatted with each other and no one paid attention to the tables.
My favorite breakfast is puri, a deep fried puffed bread served with vegetable curry and coconut chutney. The hot bread matches well with the cool taste of the coconut. To me this was the taste of South India.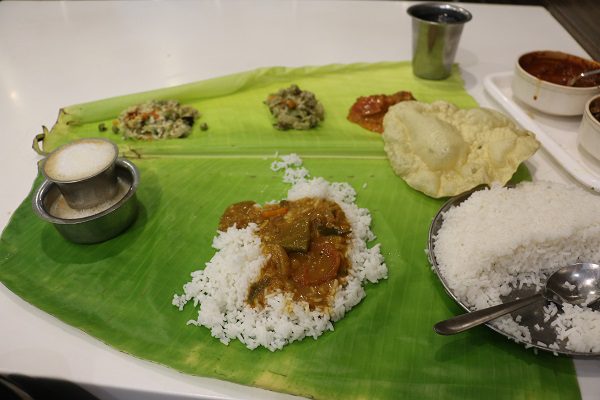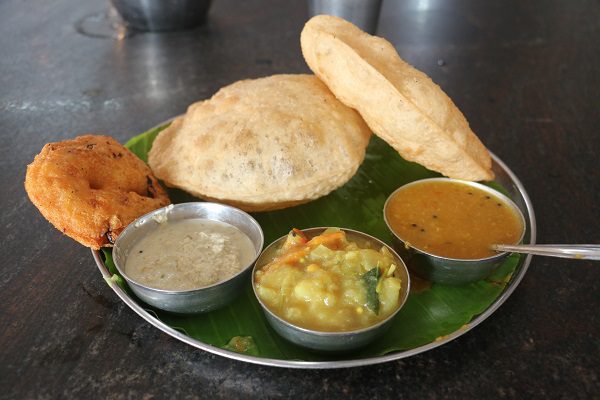 On January 31, I finally left India on a propeller plane to Sri Lanka where a new world was waiting for me.