My friend Xavier and I took the days easy without doing too much because it was extremely hot. Some days I only went out for dinner. The temperature difference coming from snowing Kyrgyzstan was brutal for me. However, on the day of Diwali (festival of lights and candles), I walked all day in the scorching sun following marching bands, visiting temples and talking to other tourists. At the temple, they prepared a mega size pot of lentil soup and 30 kgs for rice as free lunch for the poor people. In the evening, I ate pasta and drank lassi (yogurt drink) in a western style café but had no idea that this was going to start the worst food poisoning in my life.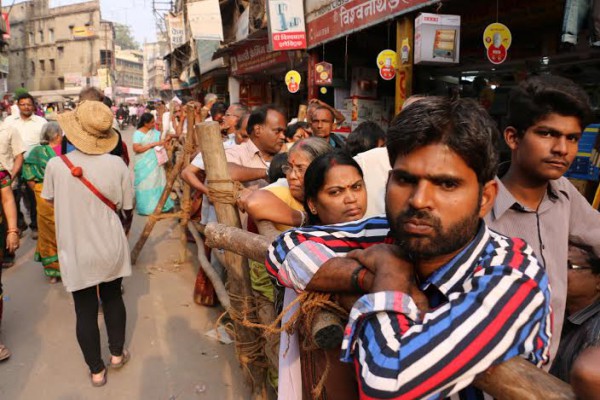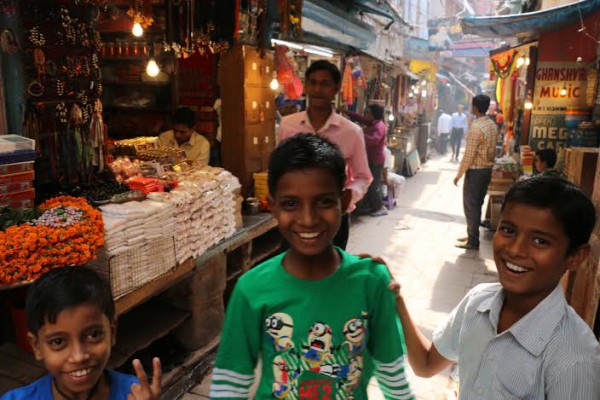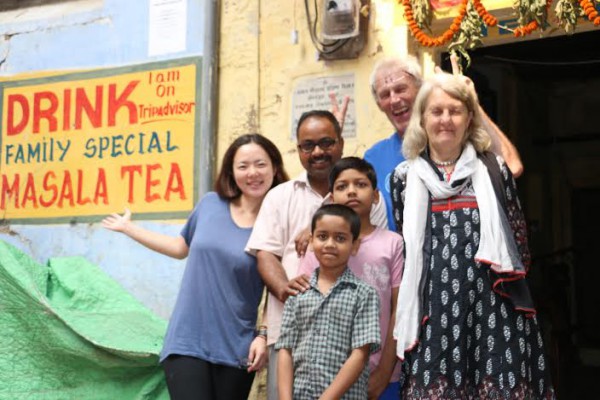 Words cannot simply explain how terrible it was. I really thought I was going to die from dehydration. My stomach would not even accept mango juice or mineral water. The whole portion came back as the way I drank it. I don't know if I should write this, but just to give you an idea of Indian bacteria, I will write that I actually spoiled my bed like a baby and also woke up every 30 minutes to throw up in the bucket next to the bed. I really appreciated how Xavier took care of me at my poorest state. Until the evening of the 3rd day I stayed in bed. Even after that, diarrhea went on and off for 7 days so I stayed in Varanasi until I had the energy to take the filthy night train again.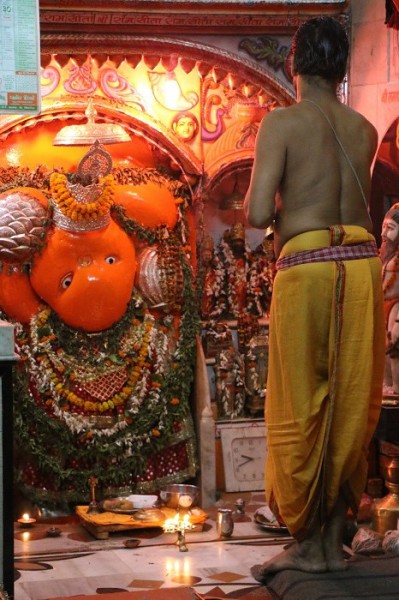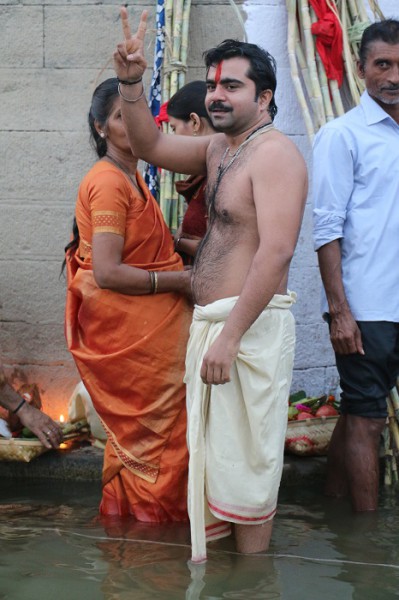 When I talk to people like my mother about food poisoning in India, they are very curious to know which exact food or drink caused the problem. But if you ask me, that's an amateur question. If you are in a town where the streets are covered with cow shit, toilet floors constantly wet from using water to clean your bottom, eating food with your fingers and always asked for handshakes by dozens of locals everyday, you are most likely to receive some kind of damage at some point. It's the combination of everything (=India) that makes you sick. That's why you can't get away from it.
However when I got sick, I can say that I was a tiny bit relieved because it meant I can adjust my immune system to Indian standards. Every morning I worried before brushing my teeth with tap water.  Everyday I felt stress from locals constantly coming up to me to shake my freshly washed hand before a meal. Every meal I was careful to avoid any drinks with ice or uncooked vegetables. And I expected that all of this would end once if I surrender to bacteria.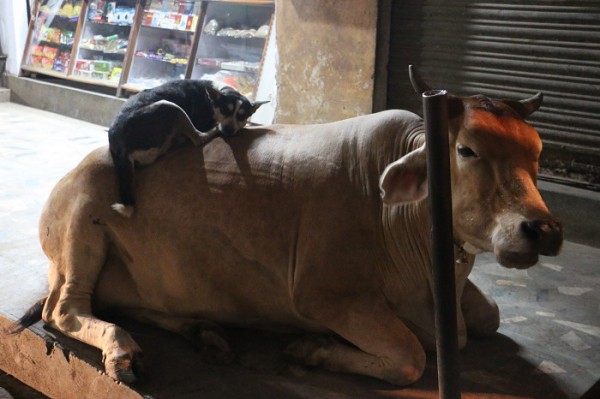 For a sick person in bed, Diwali was absolute hell. Who said that it was a festival of lights and candles? It is nothing peaceful like that. People started to throw fireworks everywhere after midnight. Mega sized ones filled with gun powder (why can kids even buy this) went off in front of our hotel all night, causing the century old building to shake like a magnitude 5 earth quake. It gave me an idea of living in Syria or Afghanistan. This lasted for over 3 days.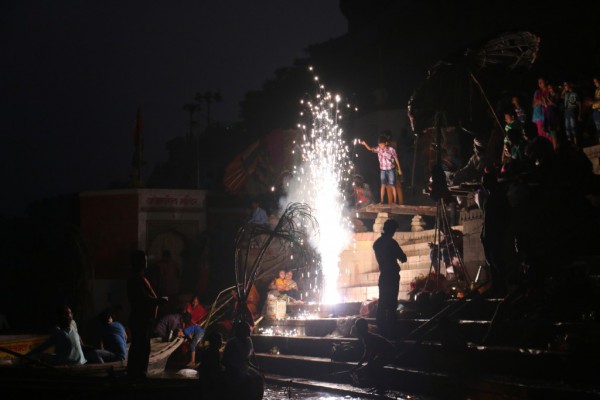 About a week later, there was another festival between Diwali and Dev Deepawali (I don't really know what it was). This celebration was very calm and peaceful. On the previous night, we spotted many people lighting up candles on the ghat. Many families gathered and sat on the ghat with their offerings. Someone told me that they stay here all night fasting, and the next day at sunrise, they make an offering to the river and then have a big meal all together.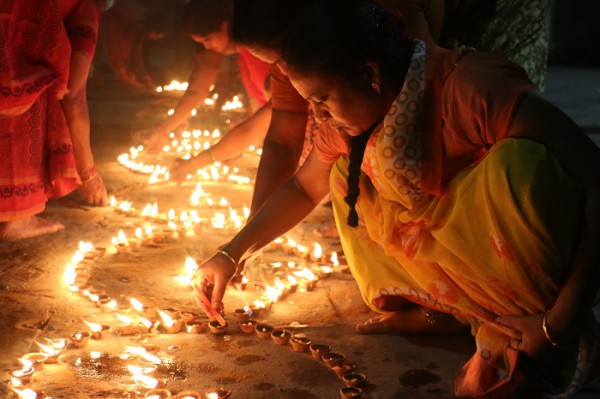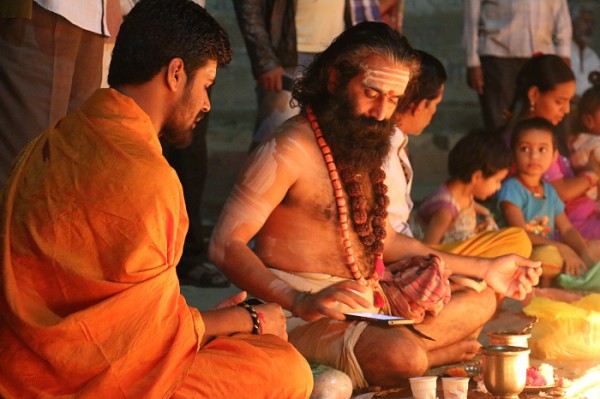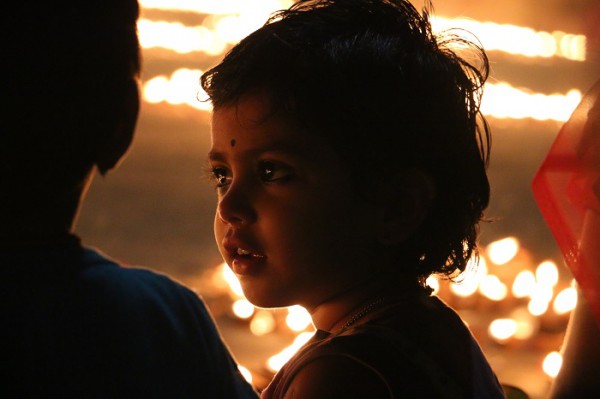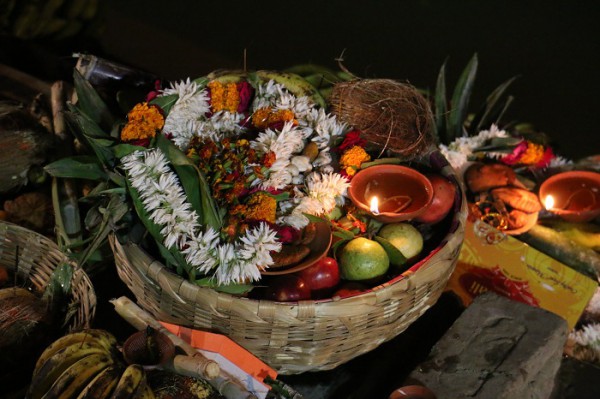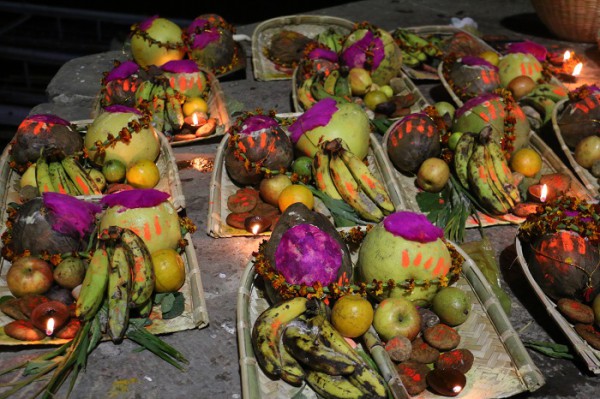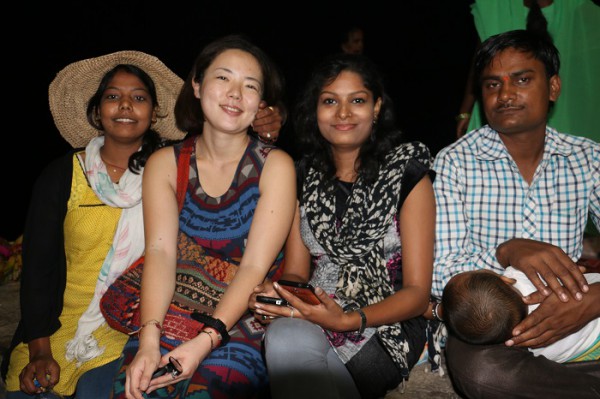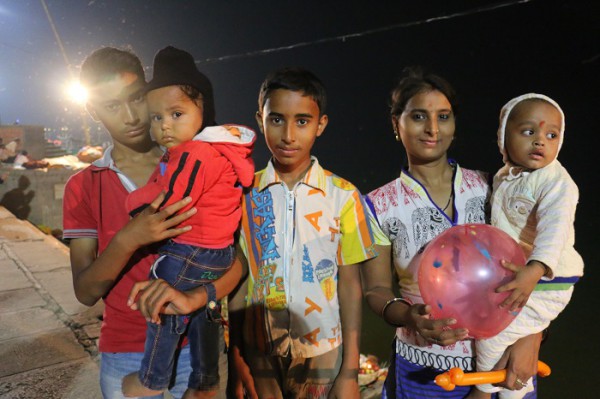 At another ghat, I saw a group of transgender people called Hijras performing music too.  In India they are quite common, serving the roles of an uninvited entertainer at weddings or simply busking on trains. The emotionless eyes of the boy looked like if he was a play doll. Varanasi is a unique city for me because everything looks like a theater. There is always something special going on. Also the whole city, everywhere from shops to temples use very bright fluorescent lamp, which makes you feel like you're walking in a TV set at night.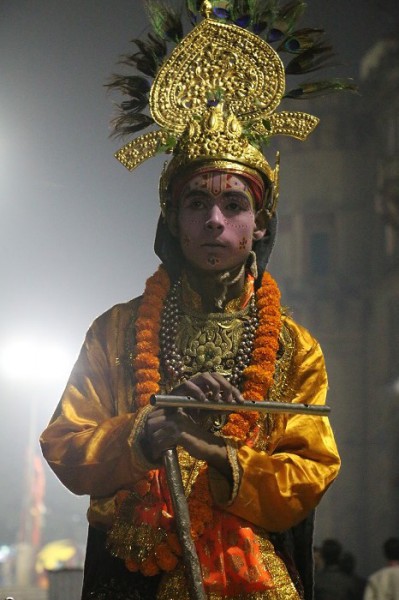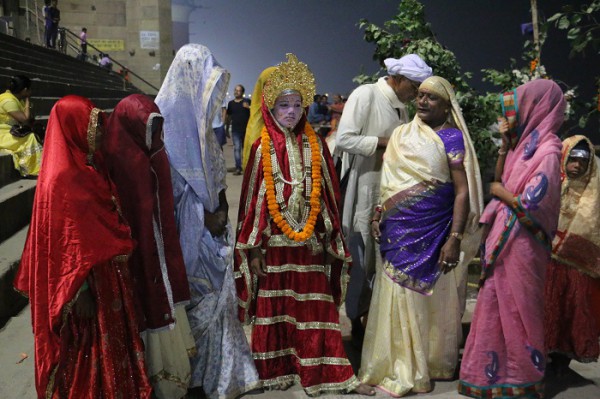 The next morning, Xavier and I went to the river before sunrise to see the people again. The main ghat was like a flood of colors. Thousands of people descended the steps to make their offerings and perform rituals. They poured milk, a symbol of prosperity from a copper jug into the river. Many people bathed in it and washed their clothes afterwards.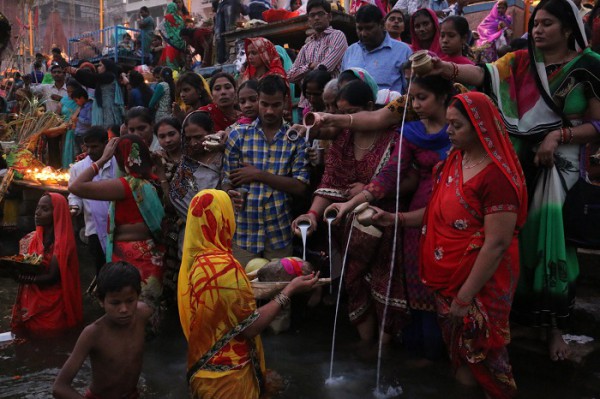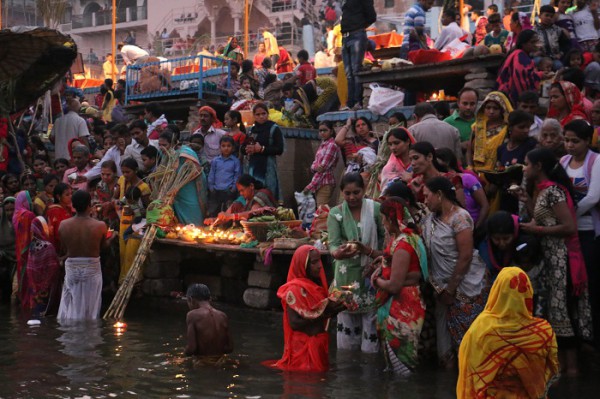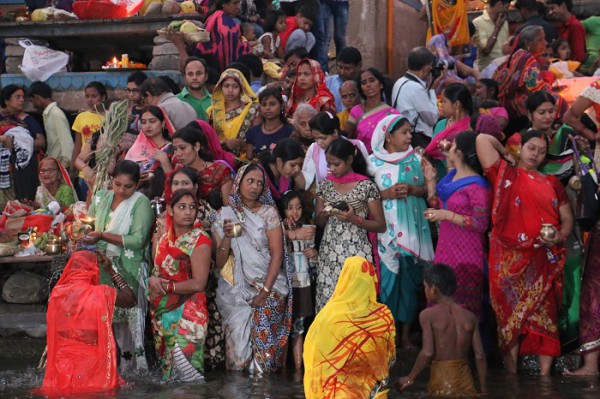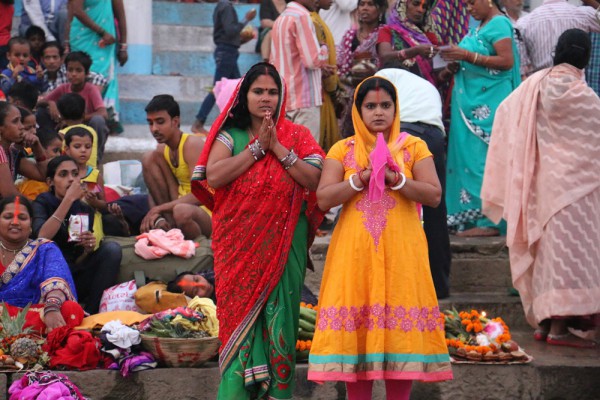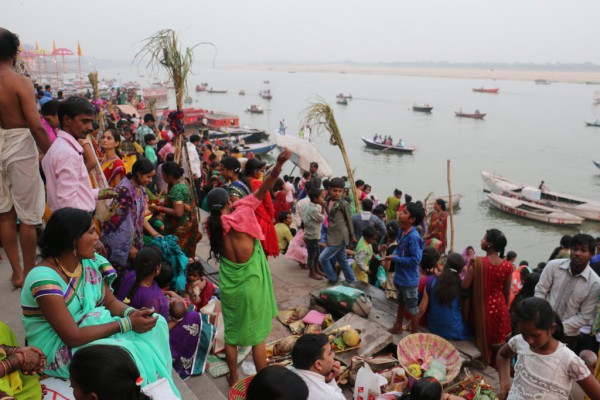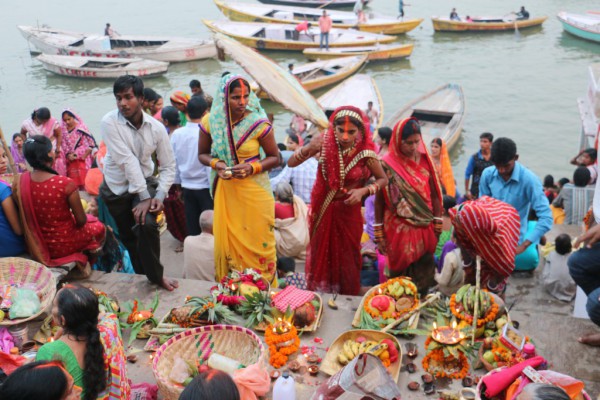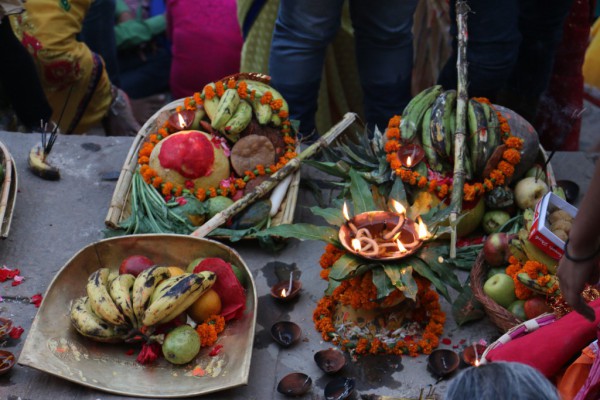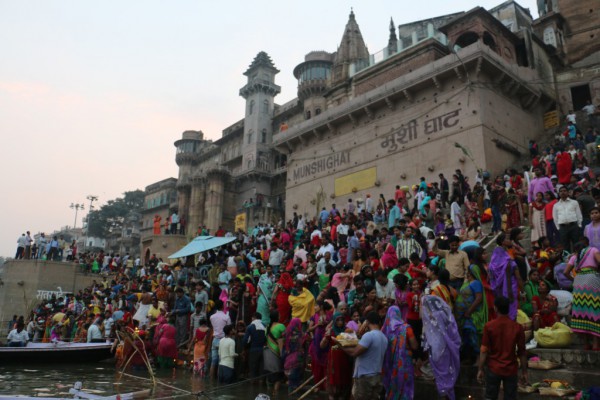 I was delighted to see this festival because despite of the unique character of Varanasi, I was getting disgusted with the terrible hygiene (i.e.: rats running in my room) and the mass of people I swam through every day. I was really looking forward to leave. But this beautiful morning was really worth the wait. After this, I took the night train to Kolkata, the poorest city in India.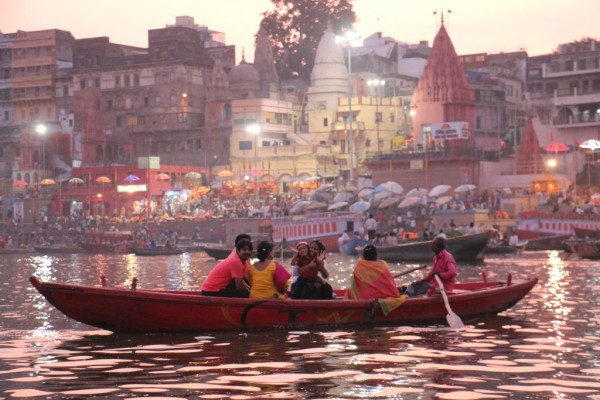 *A Little Favor*Please help my blog gain publicity by clicking on the "Japan Travel Blog Ranking" banner on the left if you're a PC user or at the very bottom if you're browsing through a smartphone. By clicking once a day from one device, you'll help me raise my ranking which will attract more people to view my blog. Clicking is completed once you are sent to another website with a list of blogs. Thank you very much!