Hi everyone! I'm sorry that I haven't posted much as I wanted to. I just saw that +150 people came to visit my site yesterday. I thought I had done something wrong but it seems like they were just reading my blog. Thank you so much for all your visits! *virtual hugs*
It's been a month since I arrived to India. I have recovered from the upset stomach after the initial 2 weeks and now enjoying everything with a peaceful mind. Until a few days ago I was learning Ashtanga yoga for a week and I fell in love with it. There are so many things to do and places to see here…no wonder why it becomes final destination for many backpackers.
—————————————————————————————————-
Hitchhiking in Kyrgyzstan is very easy but it's not free. It's used as a way of public transportation so many travelers told me that it was impossible to get a free ride. As I always, I somehow managed to find a mini bus that went to the outskirts of the city so from there I started my trip. Falling short from my expectations, the first driver who was a Russian-Kyrgyz guy didn't demand any money. He spoke decent English and was very excited to hear what I was doing. "Traveling is great because the world is so different from what you see on the television." This guy seemed to know what my trip was all about without hitting the road.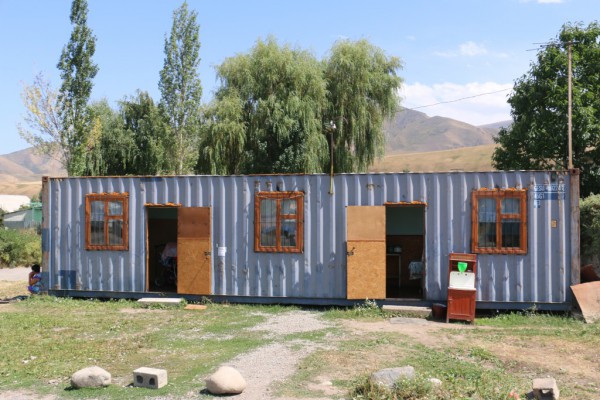 The next driver invited me to drink tea with his family and also didn't ask for money after explaining to him that I was on a limited budget. The third guy was actually a taxi driver who asked for a lot of money in the beginning but gave me 1/5 of the initial price when I told him that I was a student. I think lying isn't cool, but the "student trick" works like pure magic in many countries. I felt good to pay because I thought I can relax in the back seat without answering all the typical questions. Where I came from, what was I doing and all that, but this guy didn't treat me like a customer and kept bothering me by asking if I was single and if I wanted to go swimming with him in Issykul.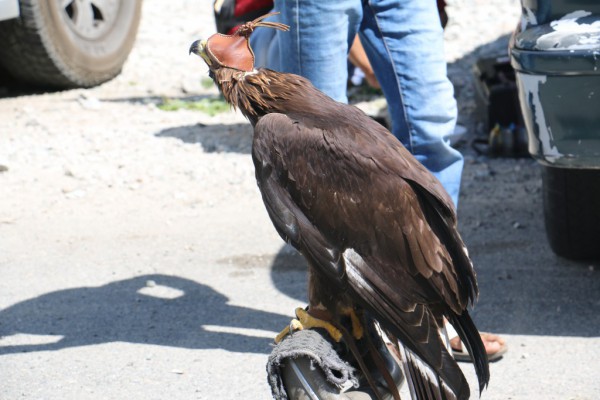 Almost all cars in Kyrgyzstan were second hand vehicles from Japan. Everything from car navigations to inspection stickers were all in my mother language. I sat back imagining what kind of families drove this car before and what kind of landscape it has driven through. This made me miss home. At the same time I was disappointed by the highly materialistic people of my country who changed cars every few years. My parents were the extreme case of these people, selling and buying new cars in a 2-4 year span. My father's excuse is that, because the national car inspection test takes place every 2 years costing him at least $1000, so it was more economical to upgrade to a new (or used new) one. I never understood him as we were not a rich family also.
After being outside for over a year, it seems like Japanese businesses had succeeded to brain wash its consumers to buy more and more unnecessary things. One might think it's the same everywhere but with the exception of North America, East Asia is the ultimate worst. Otherwise, which kind of people would be able to work 8-12 hours a day with only a 5 day summer vacation?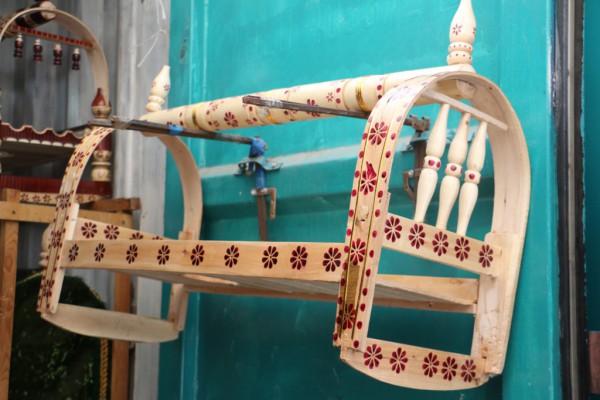 After 3 hours of hitchhiking I arrived to Lake Issykul, the biggest lake in Kyrgyzstan. I chose to stay in a small village to avoid the herd of both local and international tourists but was unfortunately surrounded by them. Issykul was supposedly the second clearest lake in the world after Lake Baikal, yet the water was filthy with so many people swimming in it and with the endless marine sports. After a 10 min dip in the muddy water, I put my clothes on and never went back again.
My swimming experience was bad but I enjoyed the surroundings such as nomad yurts selling food on the beach, dried lake fish hanging from the trees and children playing with kites designed after falcons from the mountains. It was interesting to see the beach culture of a country in the middle of a continent.
Since I rarely ate out in Bishkek, Issykul was the first place to try local Kyrgyz food. When I asked for a recommendation in a small beach hut restaurant, the guy brought me what turned out to be the most delicious dish I had eaten in a long while. It was homemade flat noodles topped with fried vegetables and chicken seasoned with oyster sauce. It also came together with steamed bun original to the Chinese cuisine. When I paid, I asked the family if they were Chinese. They turned out to be the dungan people, the Muslims of Chinese origin who mainly live in Central Asia now. I was happy to sample their food and was excited to taste more of them on the road.
After 2 nights in Issykul, I hitchhiked again to a city called Karakul on the very east side of the lake. In 3 hours I arrived and checked into a brand new hostel called "Hostel Nice". The aim of staying here was to use it as a hiking base for visiting the mountains nearby. I had read about the lakes and mountains in this region before and it was in my bucket list for years.
I unpacked and immediately set off to the local bazaar to buy hiking food. Inside the narrow dusty alleys, I found a noodle stall where many locals ate at. I got very curious and decided to order one too. The thin wheat noodles came in a small portion and were served chilled in a beef broth topped with minced meat and green onions. I liked the spicy taste of red peppers. It was dirt cheap about 40 cents. I was still hungry after leaving the bazaar, so I went into a restaurant where I ate lagman, a typical Kyrgyz dish of noodles, meat and vegetables in a tomato based soup. Mine was the fried version of it topped with an unfortunate amount of greasy sheep meat.
That night I went to bed at 10pm to get up early for my 3 day hike. However my stomach woke me up in the middle of the night where I found myself covered in oily sweat. After making a trip to the toilet more than 5 times I finally started to vomit. As a person who doesn't drink, I can't remember the last time I threw up so I was in slight panic.
Morning came and my condition was still the same. The kind hostel owner gave a Russian advice saying that I should drink a glass of vodka to kill the germs in my stomach. I politely rejected this idea and stayed in bed all day. Next day I felt much better but postponed my hike again due to heavy rain. Jahangir and John visited me on their way back from Almaty, Kazakhstan so we all went out to dinner at a restaurant where there was a live singing DJ and many middle aged Russians dancing to it.
Finally on the 3rd day I was ready to go. I was upset about missing the last sunny days of summer which would've been perfect for the mountains. However, as people say "everything happens for a reason", I was able to make truly great friends because of the delay from bloody food poisoning.
*A Little Favor*Please help my blog gain publicity by clicking on the "Japan Travel Blog Ranking" banner on the left if you're a PC user or at the very bottom if you're browsing through a smartphone. By clicking once a day from one device, you'll help me raise my ranking which will attract more people to view my blog. Clicking is completed once you are sent to another website with a list of blogs. Thank you very much!