From January 31 to February 18, I traveled in Sri Lanka for 19 days.
I landed in Bandaranaike airport and took a bus to the capitol city of Colombo. Despite of its location in the south of India it was less hot. People and the shops looked exactly like India, but the city was clean and organized. There wasn't any trash on the road. I had the impression that the atmosphere here was much more closer to South East Asia.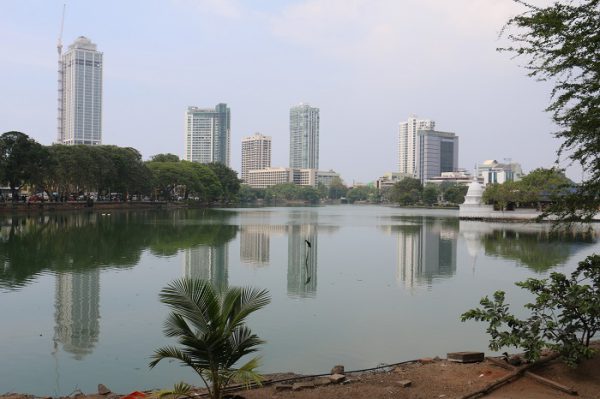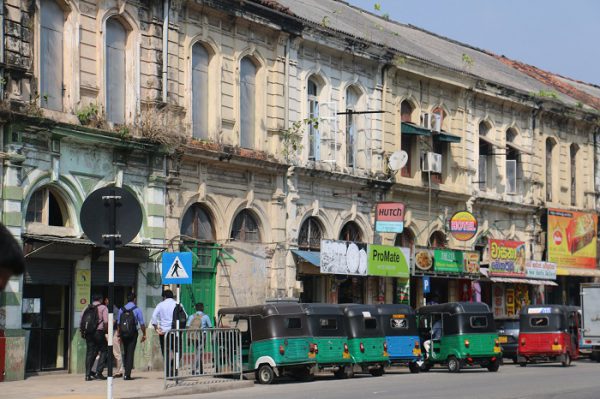 My biggest surprise in the city was how smooth the services were and how fast people understood what I wanted. When it only took 3 minutes to buy a SIM card, I had to tell the girl that the education level must be very high. In India, I had to wait 1 hour just to know that I couldn't buy one. I felt like I came to Singapore.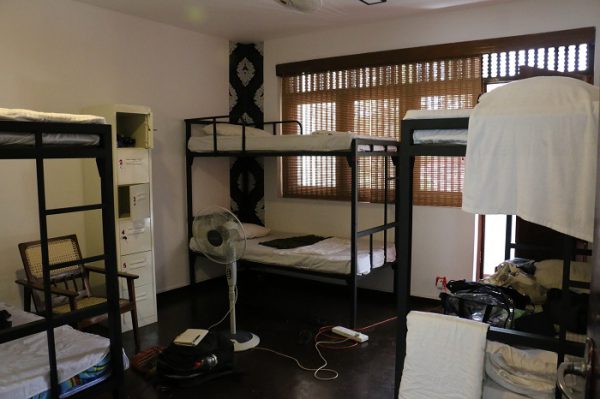 The hostel that I stayed was spotless and even came with toilet paper.
Toilet paper!
It hadn't been a default setting since Central Asia. People were very friendly in Colombo. Staff at the local restaurant invited me for food and on the streets, all the cars stopped for me when I was attempting to cross the street. I was stunned. That never happened to me anywhere outside Europe or home.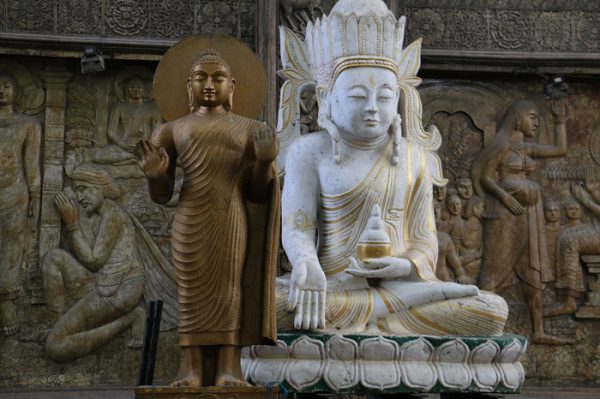 In Colombo I stayed for 2 nights to arrange my second Indian visa since the old one was expiring and I still wanted to cross over to Nepal by land. In the visa center, the Sri Lankan officer tried to cheat $7 worth of change. When I saw in his eyes that he was regularly doing this, I thought I might have to be careful even though the people here seemed really nice; unfortunately it was proven right many times later.
The monsoon was striking the northern and eastern coasts so I first decided to go down to the western beaches and then head towards inland. Sri Lanka was completely different from India but the bus driving skills were exactly the same or even worse due to bad road conditions.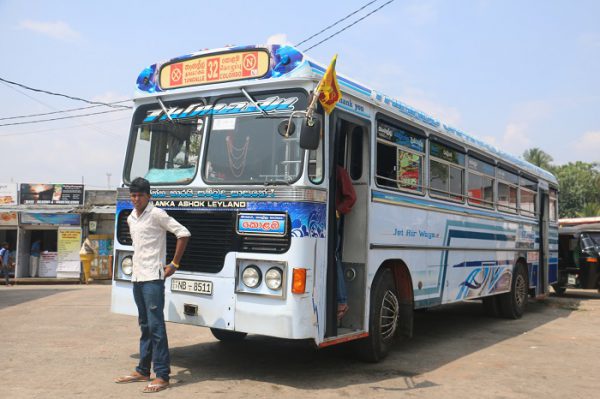 My first stop was Hikkaduwa beach. However this was a wrong choice. The beaches were extremely touristic and flooded by groups of tourists from mainly Russia and China. Despite of the rather pricey accommodation and food, I stayed there 5 nights doing nothing because I was exhausted from traveling in general. It was sometimes important not to mingle with anyone and stay alone. Afterwards I felt happier and more energetic.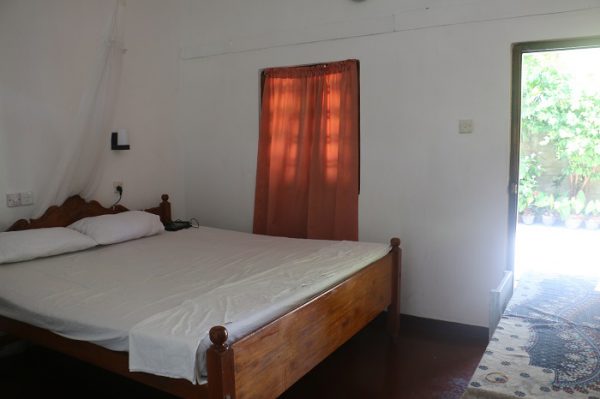 To me, the food in Sri Lanka was a mixed bag. There, their main dish was also curry like in India but it was much more spicy. I can take spicy more than most others yet even for me it was a torture. At cheap local places, the curry was usually ready made and stored in the showcases. These were of course not fresh, served cold and not very tasty.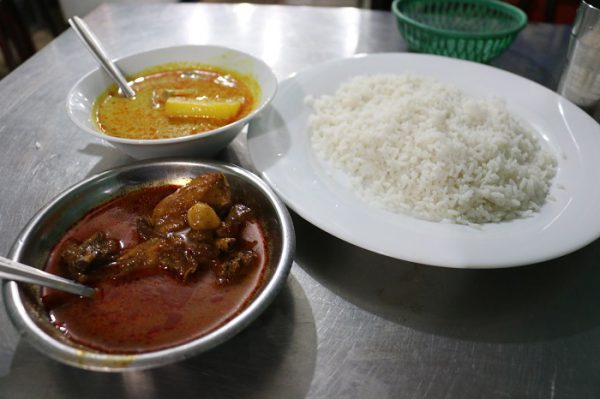 The few times when I managed to eat at more proper places like touristic restaurants, the curry was incredibly delicious. Their fast food dish "roti", which is a small pancake stuffed with various choices like tuna, avocado or bananas are real delight too. I was surprised to know that Sri Lankans didn't drink chai (sweet milk tea) as much. They rather preferred black tea.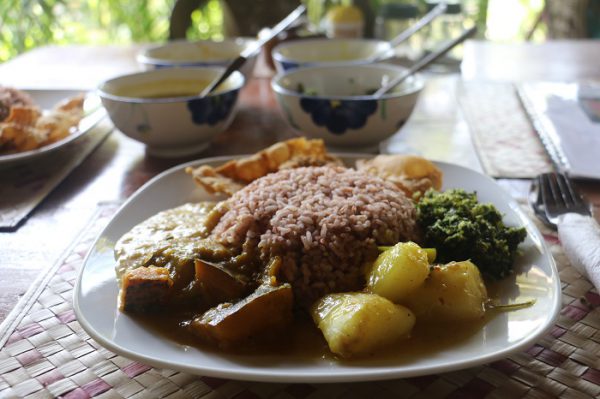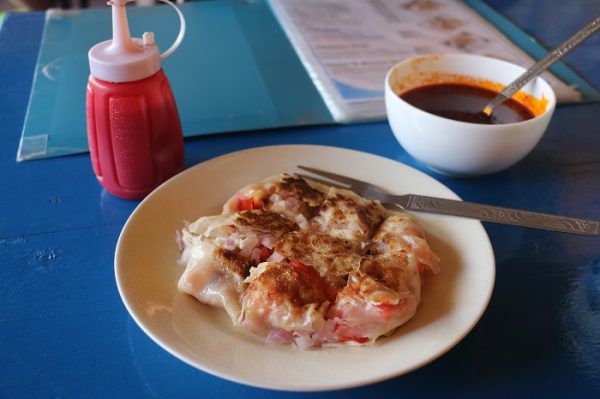 Next I moved further south to Mirissa beach on a local bus. While transporting, I discovered that I was paying double price compared to locals. It wasn't the official price so the extra change was going straight into the conductor's pocket. That happened again and again. In Mirissa, almost every time I tried to buy bottled drinks the shop keeper tried to charge double price saying that the "electricity is expensive in Sri Lanka".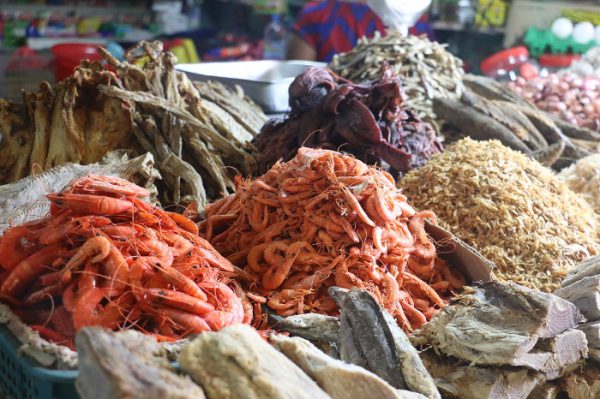 In Mirissa, I stayed in a nice home stay with an old lady but she shocked me by saying there isn't any electricity or gas when I asked for a glass of hot water. In Sri Lanka, the standards of accommodations were higher than in India but the people's desire for money seemed stronger also. This western beach area was completely spoiled by tourism and all you could see in the people's eyes were the dollar signs. I started to see the negative side of this laid back country.
I missed the Indian generosity; there they would bring a whole pot of hot water. I later met many travelers who said they wanted to go back to India. We bitch about India all the time when we are there but we longed for it after we left.  We are like selfish children of a messy house mom.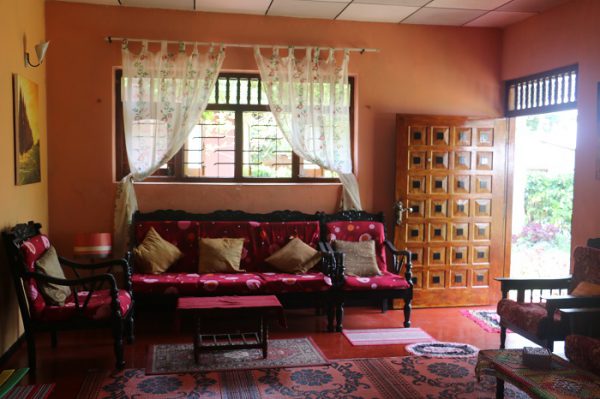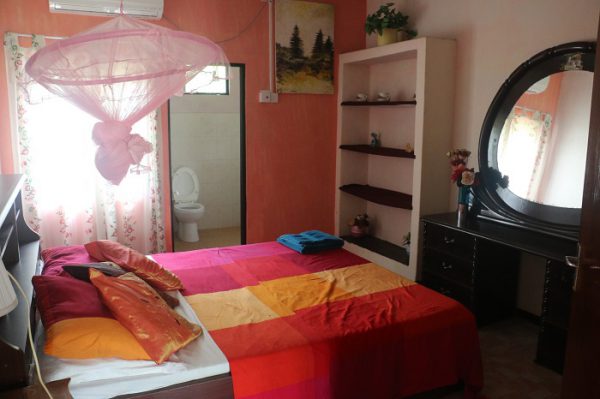 Overall the tourists that they hosted in Sri Lanka were the ones who didn't care about spending an extra few dollars on everything. I felt kind of miserable getting upset over someone cheating 20 or 30 cents. No one cared about that. Backpacking or budget traveling has certainly taken a toll on my sense of money.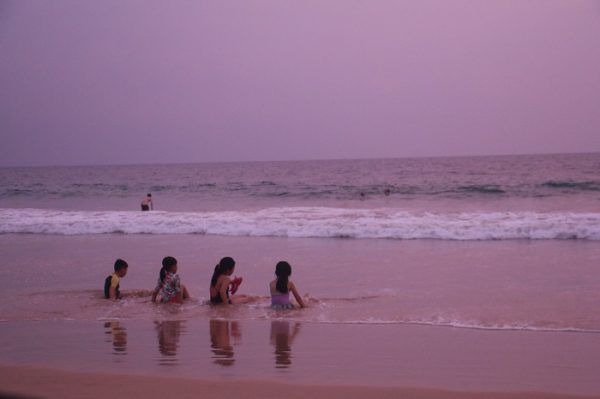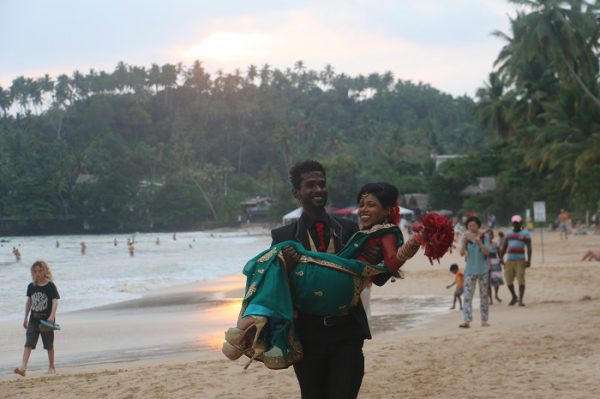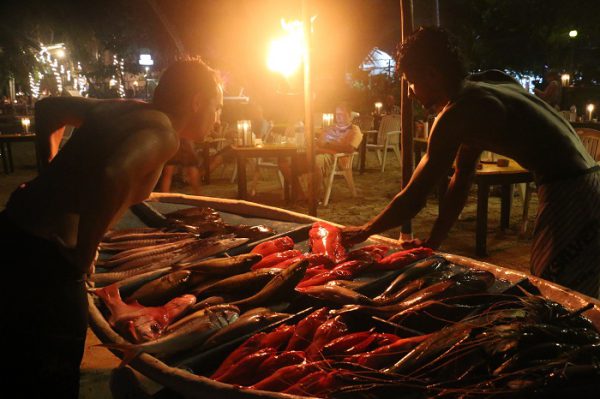 Mirissa was a nice beach. One of the days, I reunited with Thomas, the German guy I traveled South India together with and joined a whale watching tour. I was extremely angry in the morning when the captain overbooked our schedule boat with Chinese tourists and had us ride in a smaller boat. This turned out not so bad in the end though, because of less competition for deck seats. The captain made sure that we all saw dolphins and whales, so the tour went on for 6 hours until we caught a scene of a 20m blue whale blowing and diving into the deep water again. It was a dynamic experience.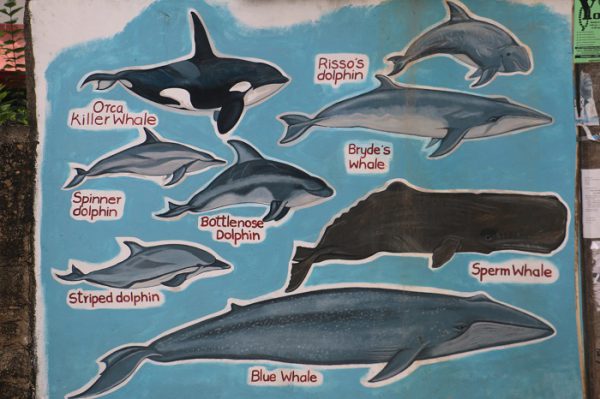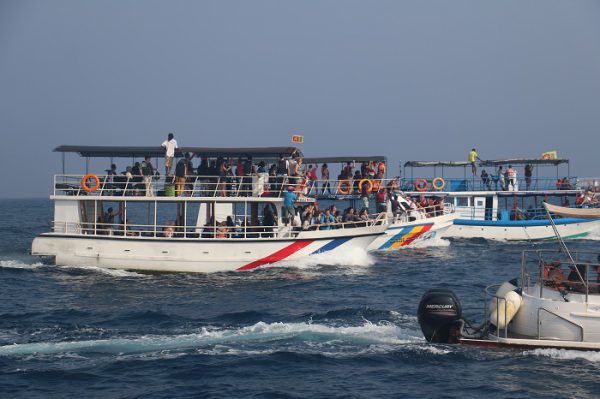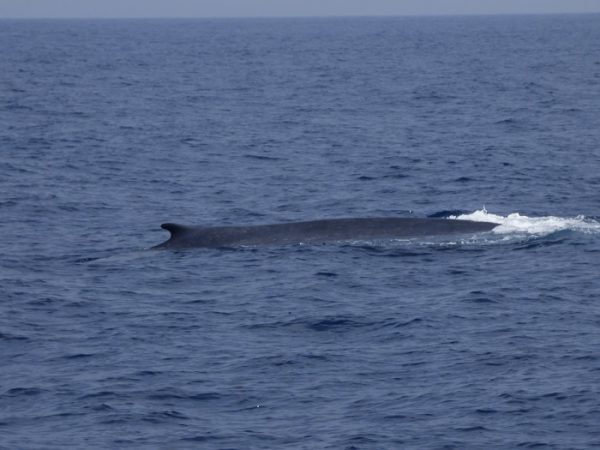 Thomas had an extremely positive impression about Sri Lanka. He had started his trip by traveling the less visited areas in the north and the inland where he was constantly welcomed by warmhearted locals and seen a lot of raw nature. I had taken a wrong route as I spent too much time in the touristic beaches due to my own laziness and only had 3 days until returning to Colombo. I gave up my plan to visit the Sigiriya Rock as I knew this was the most crowded spot for tourists (and the admission was $30 for tourists as opposed to $0.40 for locals…come on!)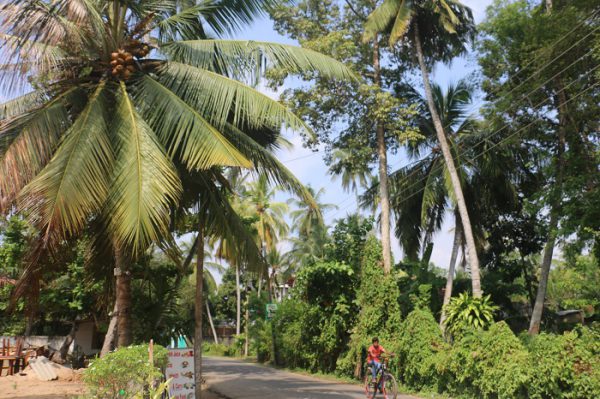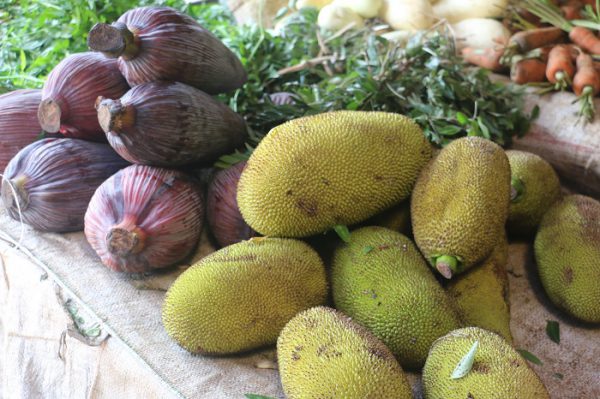 More than twice I saw a giant lizard (called water monitors) crawling in the back of people's gardens or by the dirty river. A taste of the tropical island.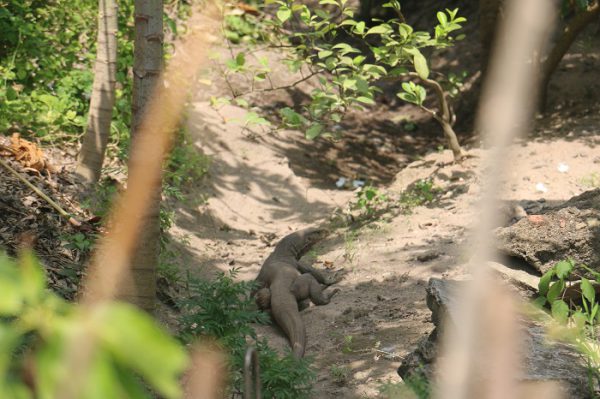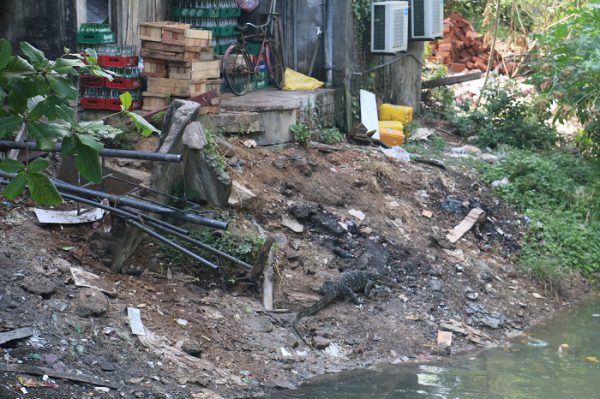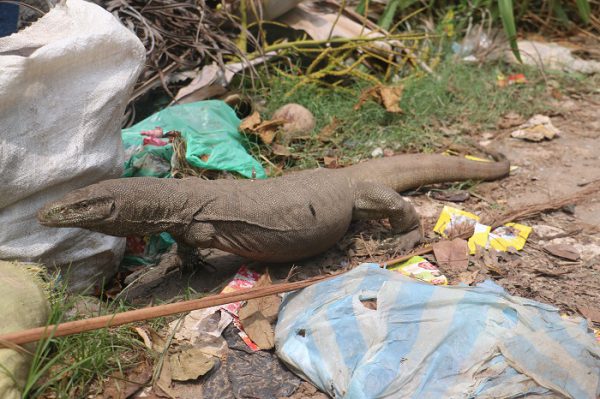 Instead of Sigiriya Rock, I took another horrible bus ride to the hill stations. This was a great decision. Haputale, the small town I stayed remained very local compared to the other hill towns like Ella or Nuwara Eliya. There was just one cafe for the tourists. People seemed much more genuine there. They wanted to talk to me even if they spoke very little English. The mountain temperature required a thick layer of blankets at night; quite a nice change from the sweaty humid evenings on the beaches.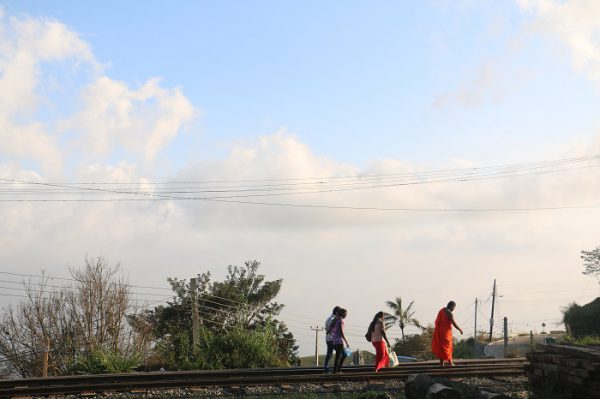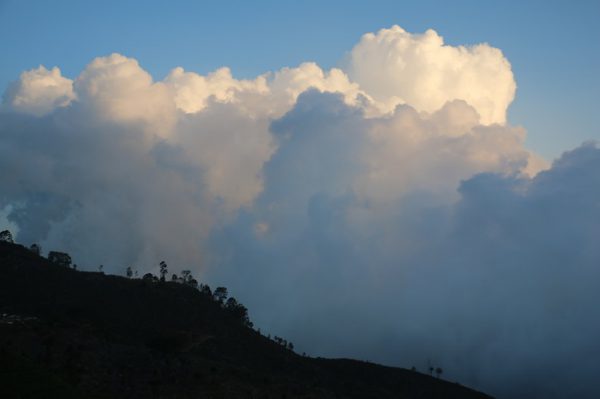 Next morning, I took a micro bus at 7am to visit the Lipton's Seat. Nearby the town of Haputale was the never ending acres of tea plantations that Sir Lipton started in 1890. From his seat located on the top of the hill, it is said that he kept a strict watch on his tea empire.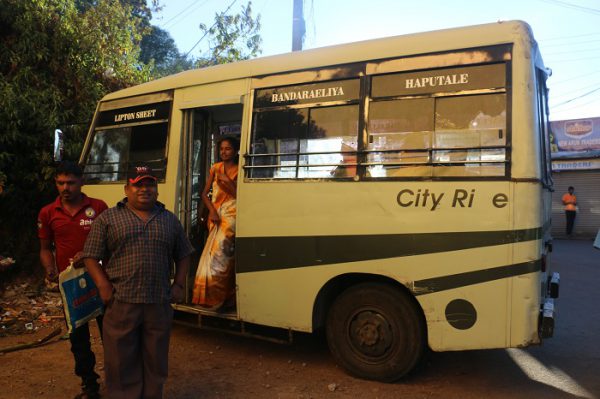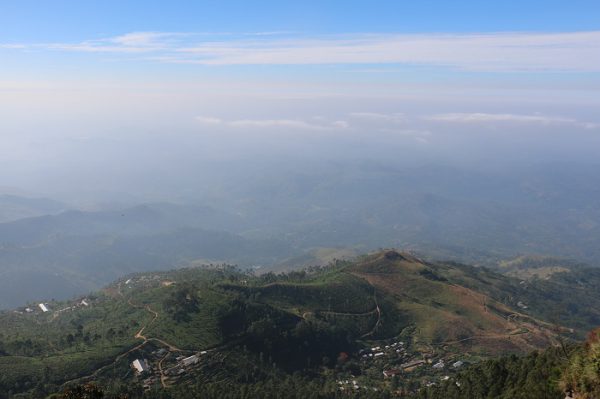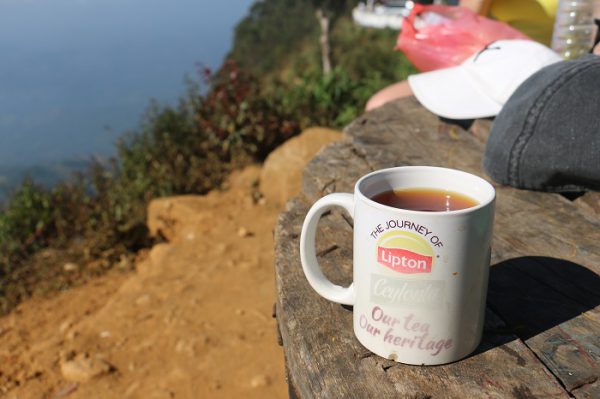 On the bus I met Petra and Pavel from Czech who traveled half of the year long staying in places like Goa and Bali. They had undergone panchakarma in India, an intensive inner cleansing session based on ayurvedic medicine. The changes that they experienced inspired me to do the same.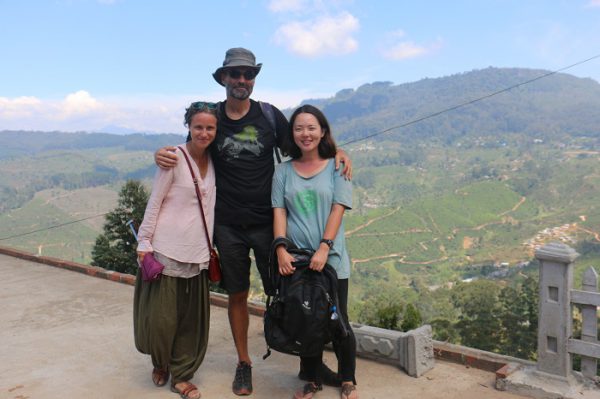 That day we walked more than 6 hours in the tea plantations stopping by at a tea factory which sold 90% of its leaves to Lipton. I was a bit shocked to see how they fermented the leaves on the floor which one could walk straight out from the toilet with wet shoes. Oh well, that's how it is. The walk was endlessly green and dreamlike.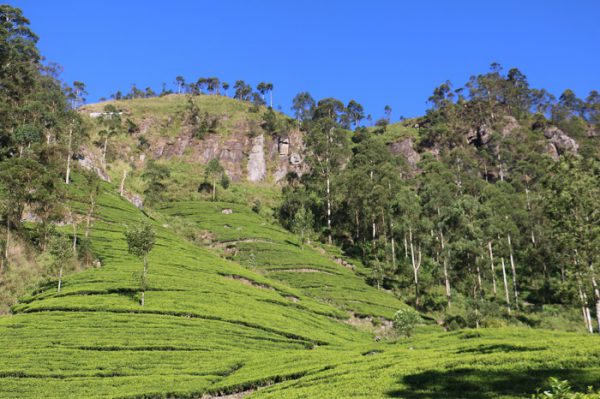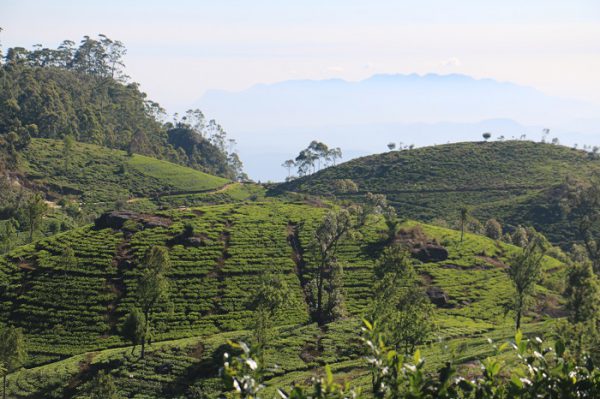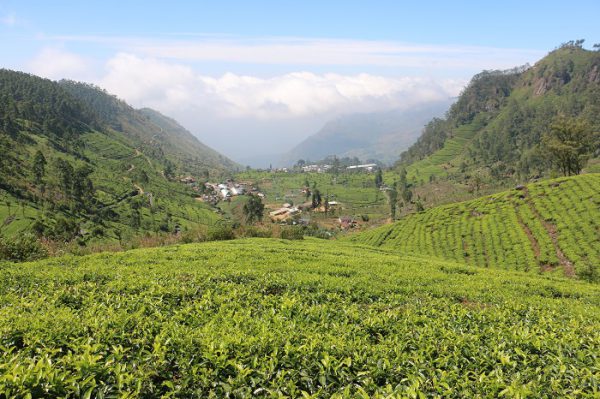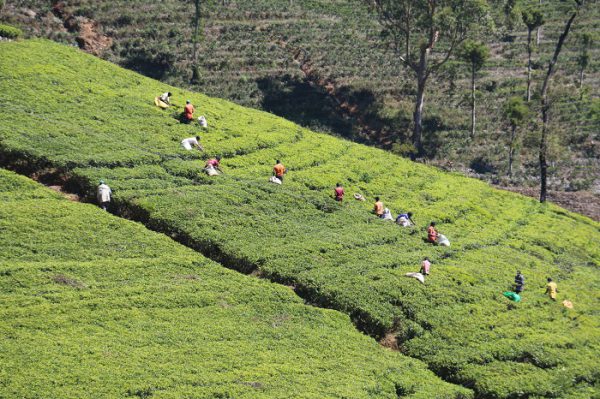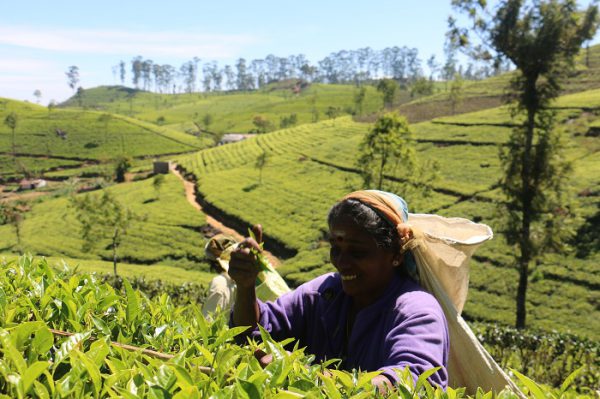 Next day we visited Adisham monastery which used the century old British country house as a residence for a dozen priests. We enjoyed tasting the homemade strawberry jam based on the traditional British recipe.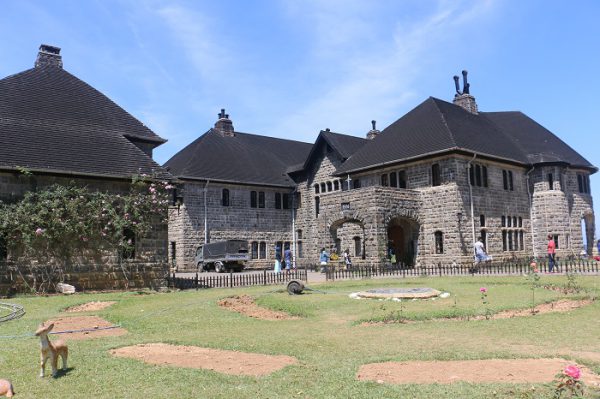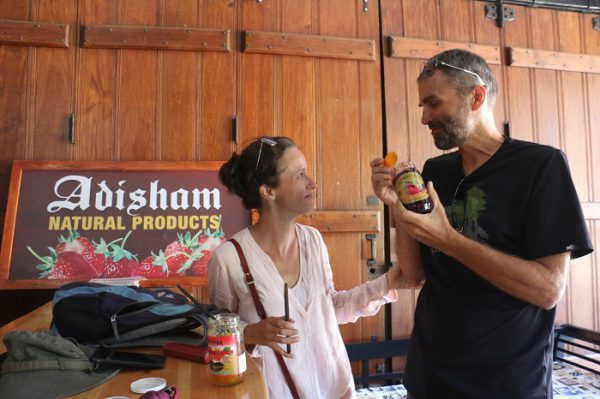 Back at the guesthouse I became friends with a retired couple from England who were really friendly and curious about my traveling. I also met some other nice Czechs and Polish backpackers. I liked the tourists in the mountains  much more than the ones in the beaches.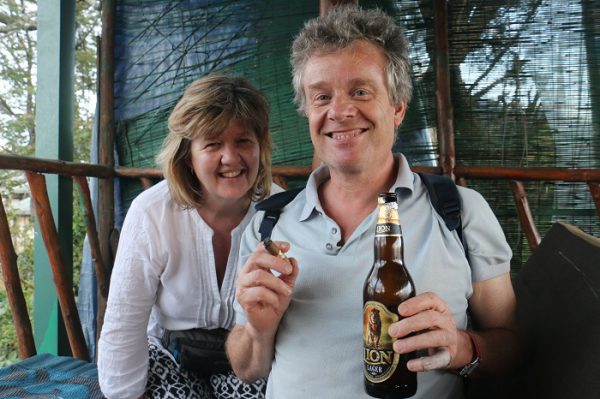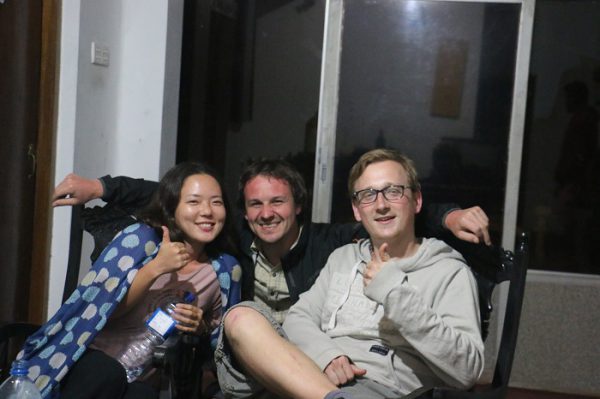 Regretting the fact that I had little time to spend in the mountains, I boarded the night train back to Colombo. Next to my seat was a pet tortoise traveling in the basket on a lady's lap.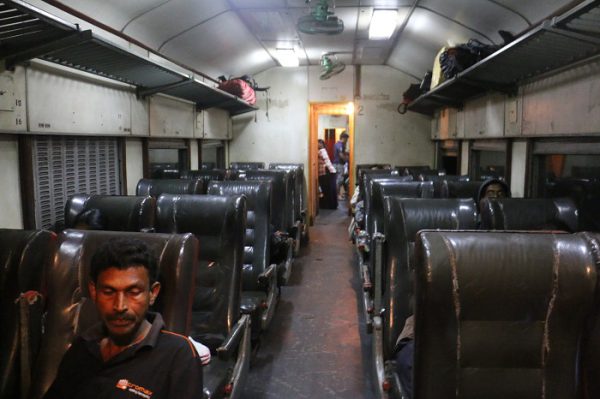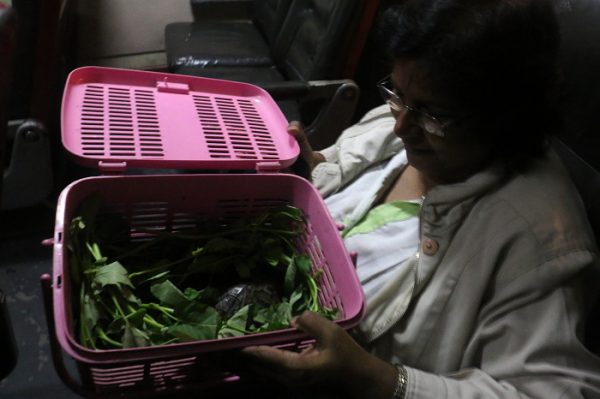 In Colombo I spent a few days submitting my passport again and picking it up at the Indian visa center. Luckily it only cost me about 12 USD for a 6 month visa even if I had only intended to stay for another month at maximum. While waiting I visited the flashy Gangaramaya temple over flooded by worldwide donations including classic cars to elephant tusks.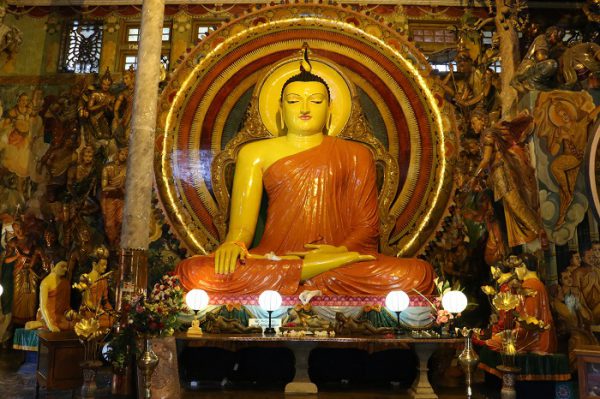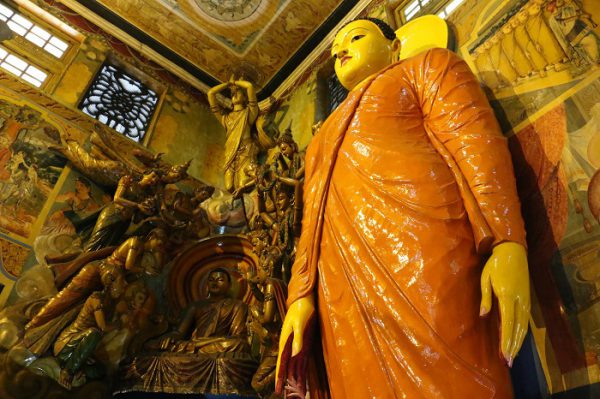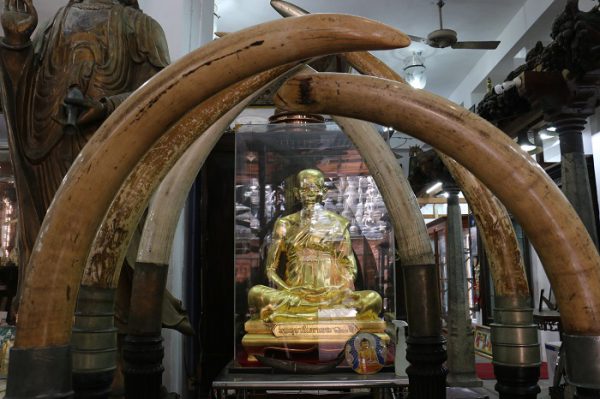 After all the paper works had finished I left the country again and this time headed further south of the Indian ocean to the paradise islands of the Maldives.