Hampi is a small village in South India gaining tremendous popularity among backpackers for its unique scenery of endless rock mountains and tranquil atmosphere. It was once capital of the most powerful Vijayanagara Empire which flourished in the 1500s. This kingdom left countless temples and ruins, all carved from the pinkish boulders that once were part of a gigantic rock mountain.
After the Vijayanagara Empire lost the war towards Muslim kingdoms, the capitol was abandoned for centuries and local people started to inhabit the temple ruins. In recent years, the place was discovered by backpackers who were tired from the party scenes in Goa which is only an overnight bus ride away and since then it has become a must-see destination on the South Indian trail.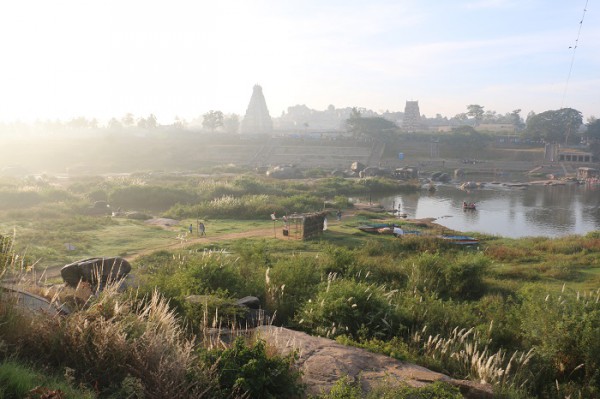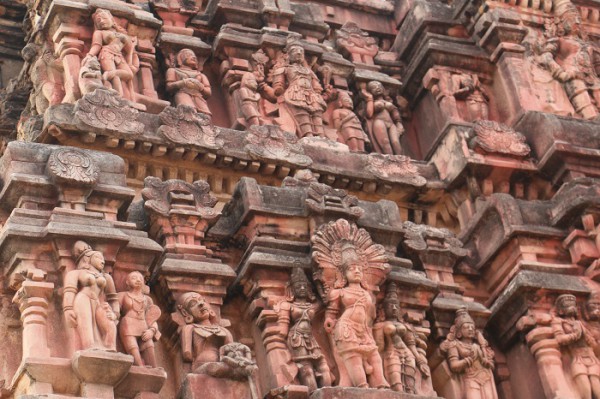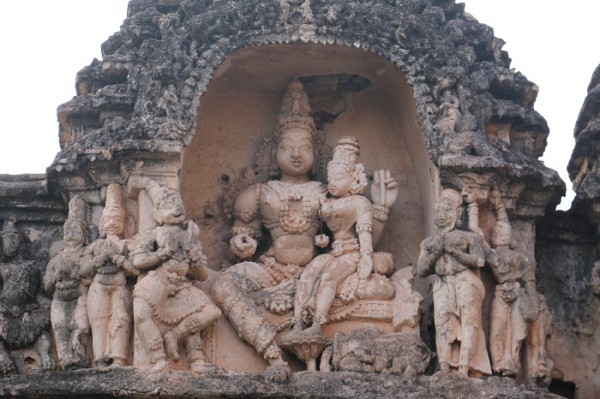 In order to reach Hampi, one must take an auto rickshaw from Hospet train station. Arriving from Hyderabad, I immediately noticed many backpackers on the platform. Ever since I left Varanasi, I rarely saw any on the east coast.
We hopped on the rickshaw and half an hour later I found myself in a landscape like nowhere else. Enormously large boulders, some even bigger than cars, piled up one after the other, making a small mountain everywhere until the horizon. Compared to this view outside, suddenly felt small. It seemed as if we came back to the Stone Age.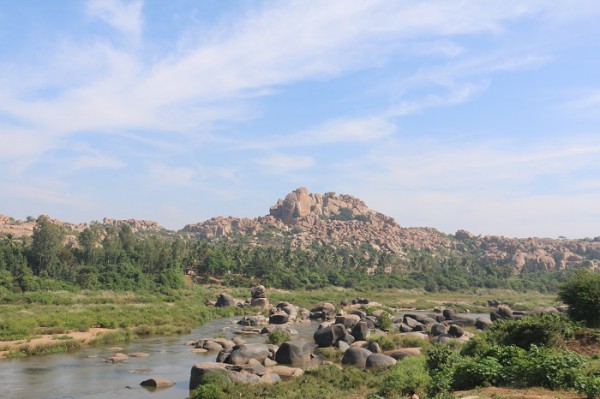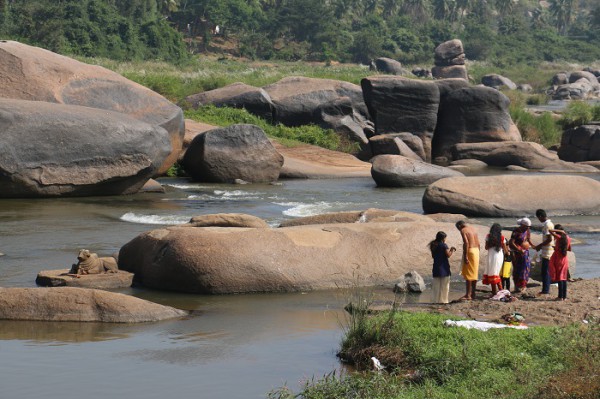 We got off near the market and walked towards the big temple. It was a typical South Indian temple that is styled like a tower. The detailed carvings and high structure were difficult to believe that it was built over 500 years ago.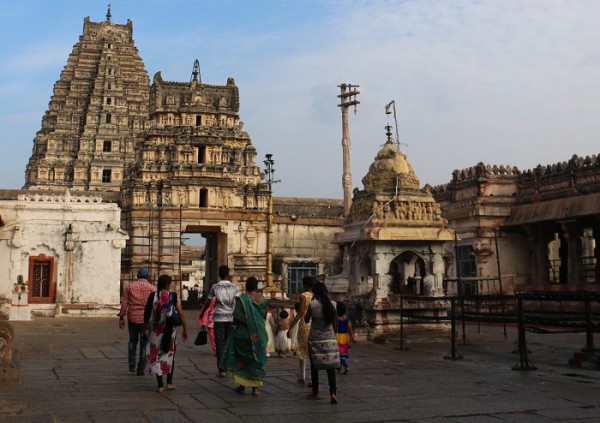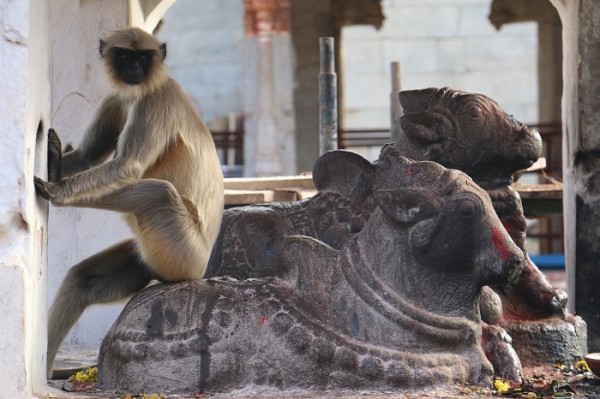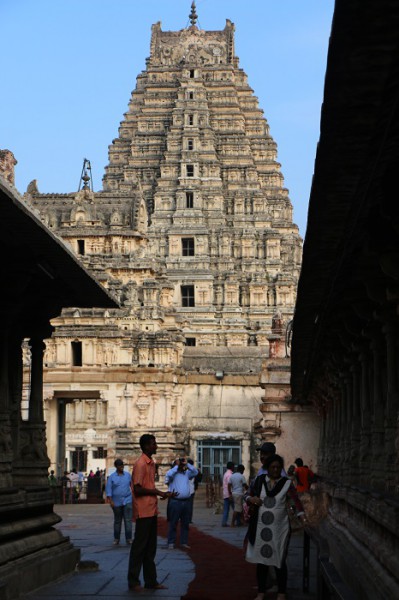 The village was indeed very small and touristic, catering all needs for backpackers. Later we learned that it used to be bigger but everything got destroyed from a big flood 1 year ago.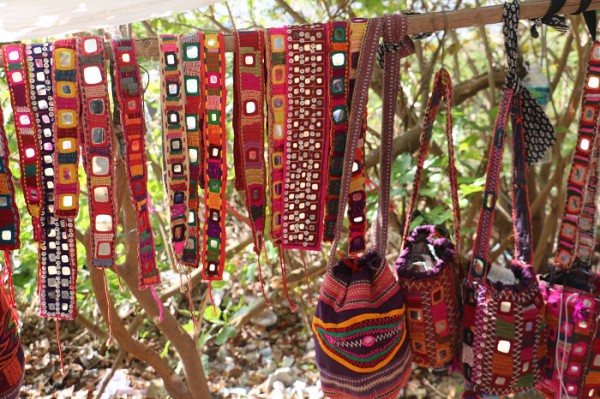 Hampi is divided in 2 parts, this main village side that is close to most of the tourist sites and the other side across the river, more relaxed and spread out in the countryside. Our guesthouse was on the other side located close to a dam lake. From the terrace we could see a pretty view of rice fields.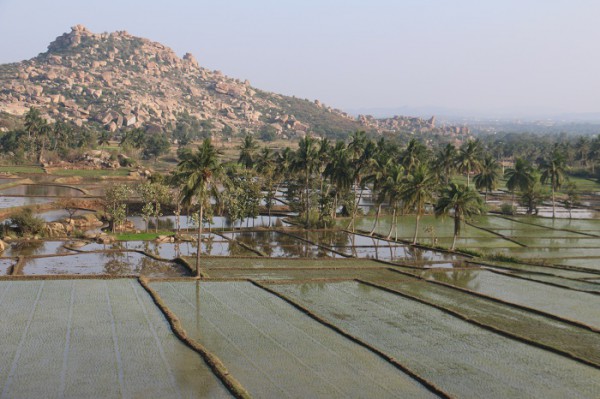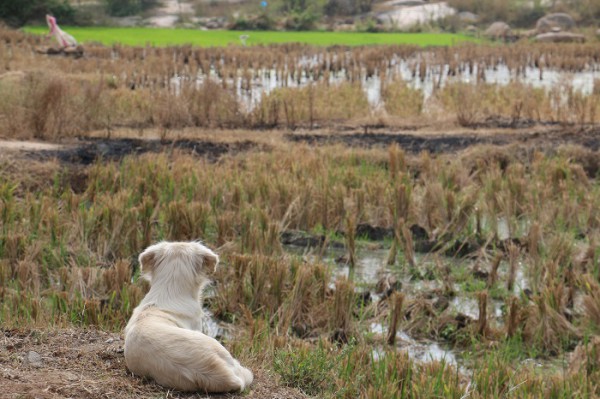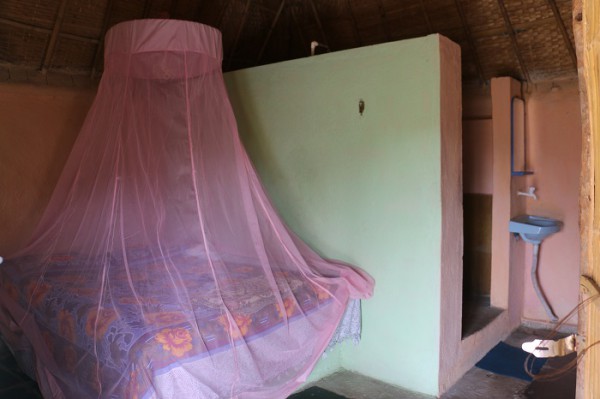 We rented a small scooter and drove around the fields and hills. I couldn't believe that there was such a relaxing and peaceful place in India. The landscape impressed me constantly. It was a place where everyone felt nostalgic even if they didn't come from the countryside. On every side of the hills, we found many villagers working in their fields. One could easily spend a day just watching their old school way of farming.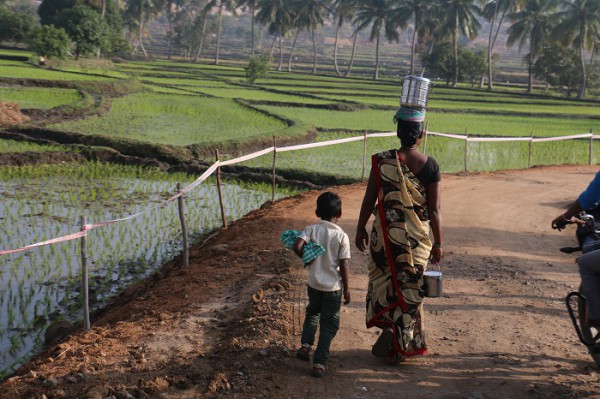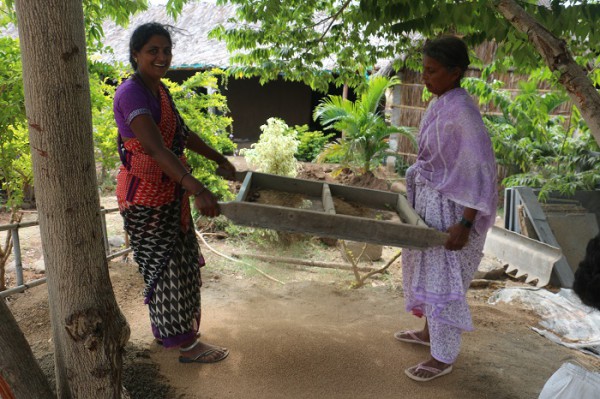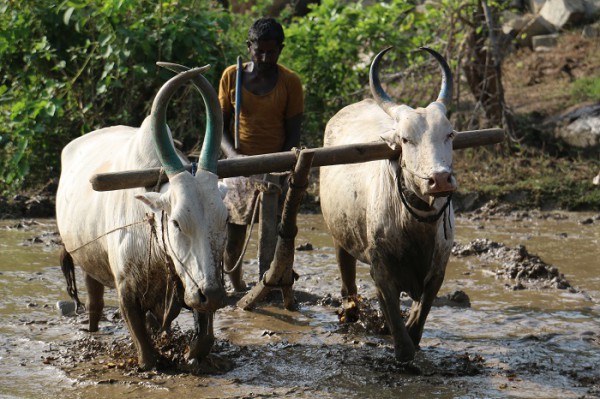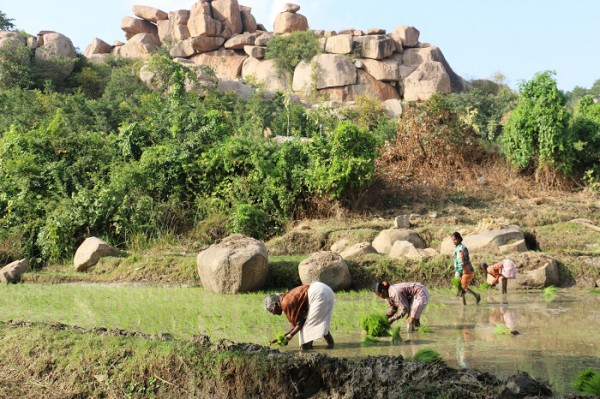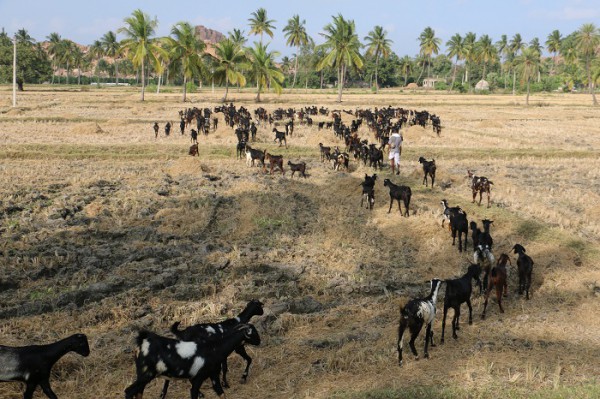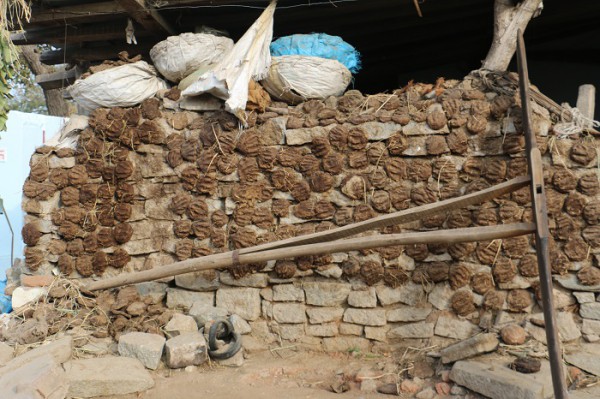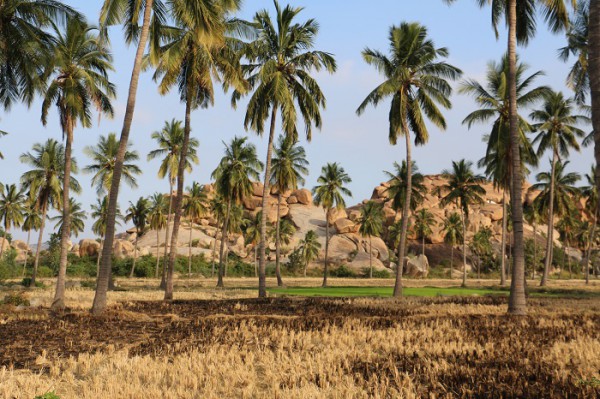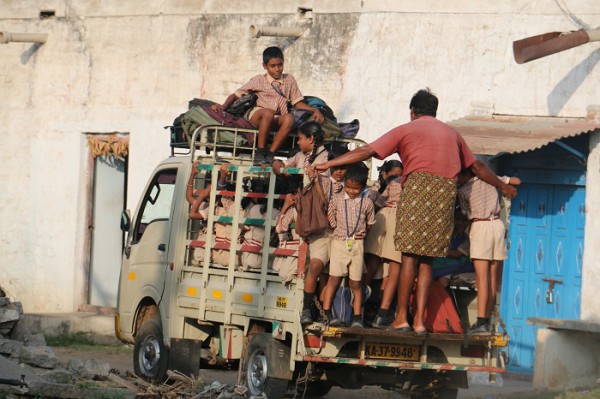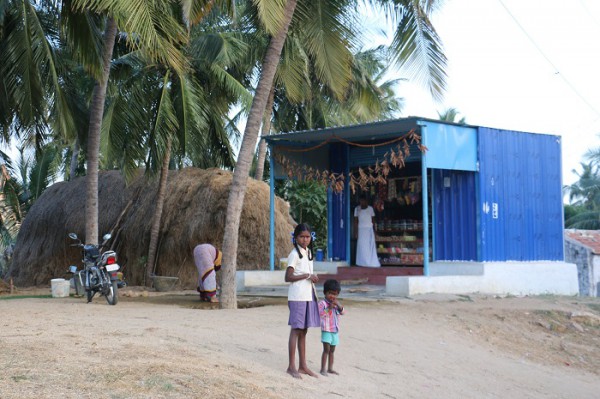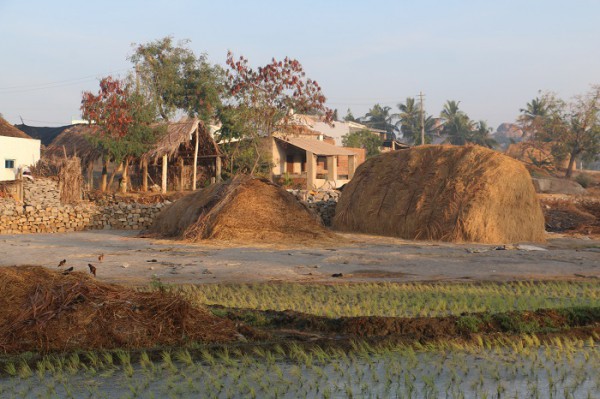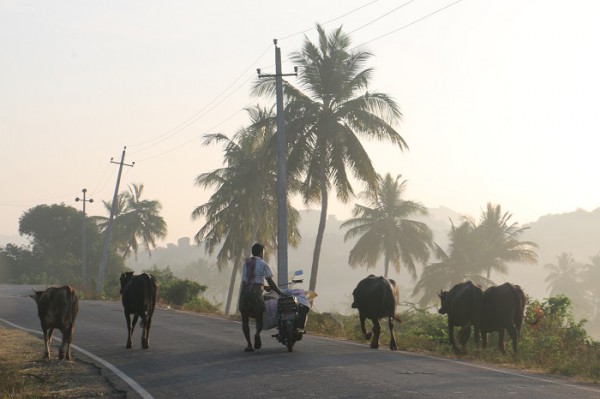 One day, I saw the most ridiculous thing ever in a rural village. In a tiny mosque, they displayed a picture of Allah. First I thought it was a joke. It looked similar to Shiva, the main god of Hinduism. I don't know how this happened.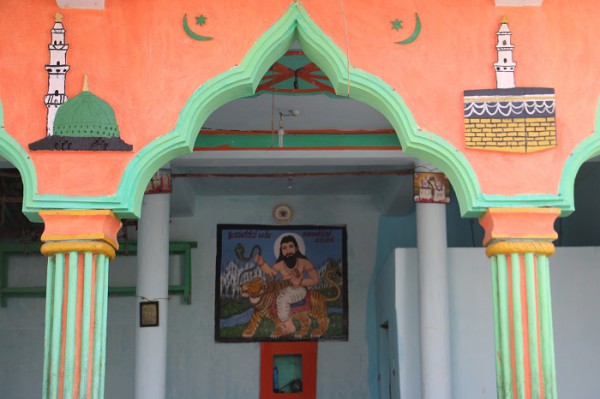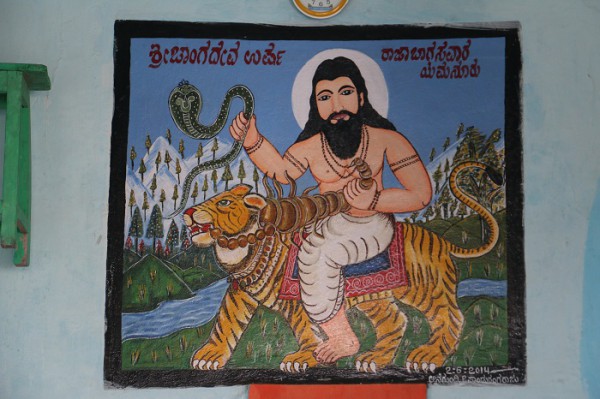 I liked how, with the location of our guesthouse and the motor bike we got to stay away from the main area. Hampi was flooded with new age hippies and wanna-be's. Many of these youngsters did nothing but chill at the over priced, Goa-style floor sitting cafes and hang out or smoke weed all day. Actually many places in India were like this. I personally didn't like these type of travelers so much. The sunset point was full of them.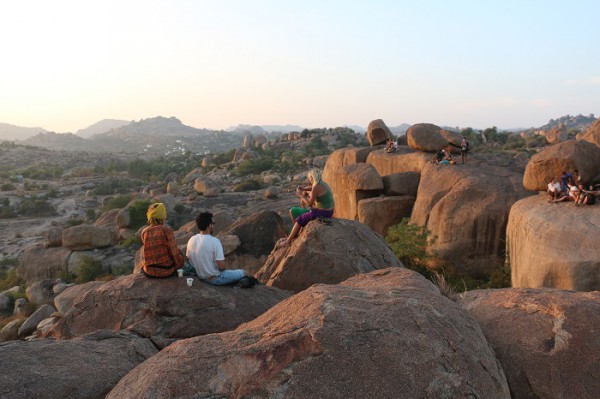 I had a mix feeling to be in an environment full of backpackers in general. On one hand I was able to meet many people and since everything was set up for us, traveling became convenient and safe. But on the other hand, I felt that my "real travel" has ended when I reached India. I thought it might be like this imagining from my experience traveling in South East Asia before, where everything was completely set-up.
To me, traveling meant something special. It was difficult, challenging and often stressful but rewarding. At least that was my experience crossing from Mongolia to Europe and then from Middle East to Central Asia. Aside from a few cities, it was not often that I met so many travelers. Sometimes I was the only one. In many cases, there were no fixed way of public transportation let alone a backpacker hostel. The bitter memories of the days waiting for hours for a car to pick me up or walking around the entire city just to find a reasonable place to stay suddenly seem priceless. It made me strong and proud for being the "traveler".
In India, "traveling" seems to be just a new cool way to kill time with, mingling with other foreigners in cheap comfortable guesthouses, going out for a banana pancake and muesli breakfast, or striking yoga poses in tourist attractions and putting them on Facebook. In an environment like this, I think I can no longer call my journey an adventure. The reason of the strange feeling I always felt rubbing shoulders with backpackers in India became suddenly clear in Hampi. The "travel" I pursued was over.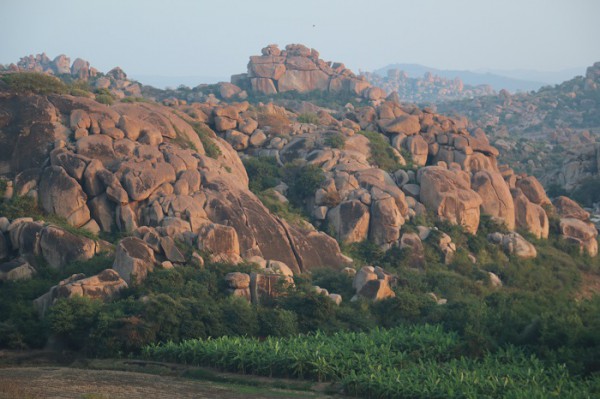 After a few days of exploring through the never ending countryside, we decided to visit the touristic sites on the main side. Since the only bridge in the village was destroyed by flood, it was only possible to cross the river on a small boat. Otherwise you had to drive 35km to the next bridge. On this small boat, the maximum capacity of motor bikes were 7, so many villagers lined up sometimes waiting for an hour to cross the 10m wide river.
What a life, I thought. To have the patience to wait for an hour every day. That's 365 hours in one year and times two if you count the way back. 720 hours. There are countless many things one could do, if not having to stand in the sun for so long. People's lives here must run in a completely different speed than mine. They would maybe accomplish 50 percent or even less of what I can do in my life time. But I wonder if that's a sad thing because here I am, possessing countless opportunities, traveling 7000km away from home, to find myself admiring the simple life that they have.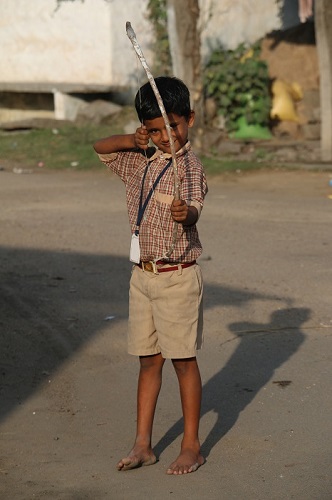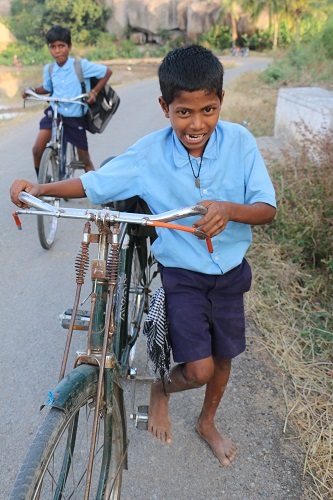 Another day when we finally managed to wake up before dawn, we climbed up to the Monkey temple where we saw little boys (probably priest apprentices) practice yoga with their master.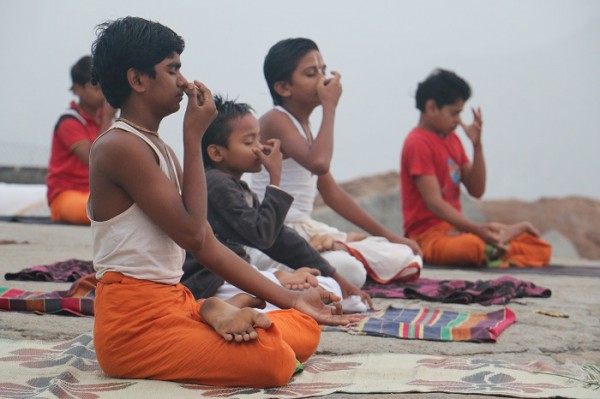 The temple and ruins of the Vijayanagara kingdom was spread out everywhere so it was only possible to visit a few. Aside from the most famous ones, there were no fences or guards; it was completely out in the open.  There was no one in sight. Where did all the tourists go? I wondered. From early morning til noon, I hadn't seen a single soul in the ruins. I imagined that sight-seeing isn't the main activity in Hampi.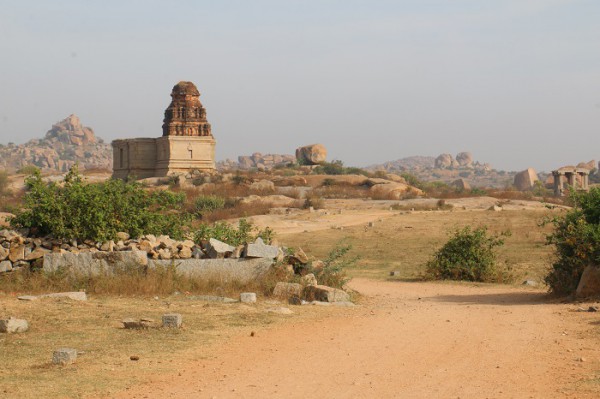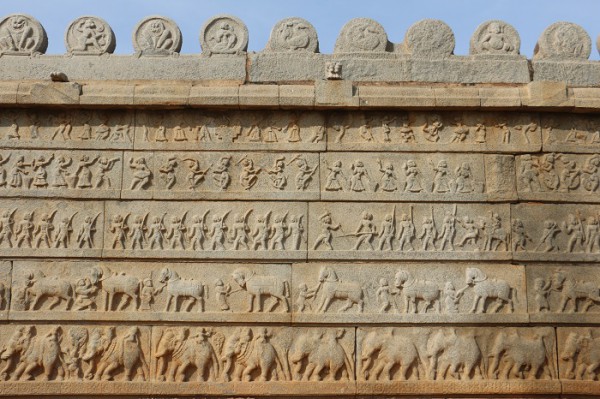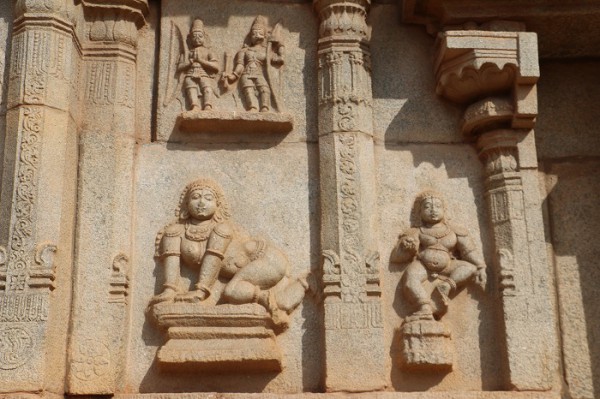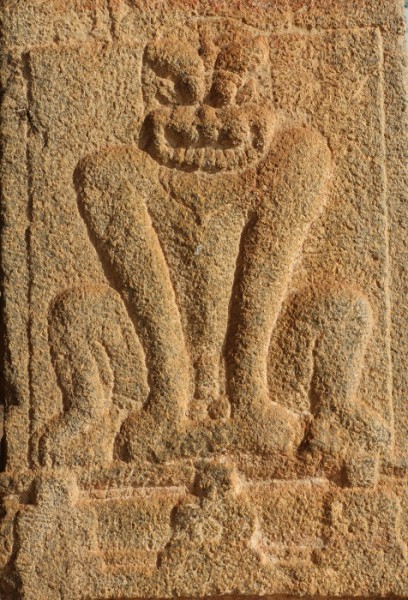 In the afternoon Xavier and I visited the Vittala temple, one of the main attractions. Many things were preserved well and it was amusing to look at each details.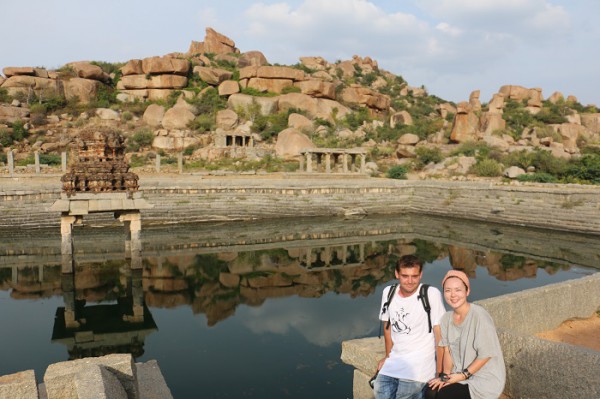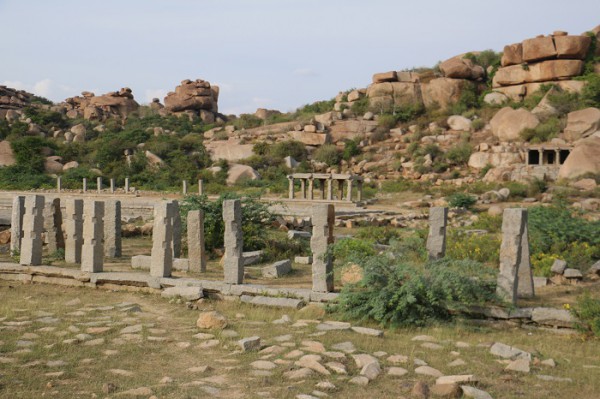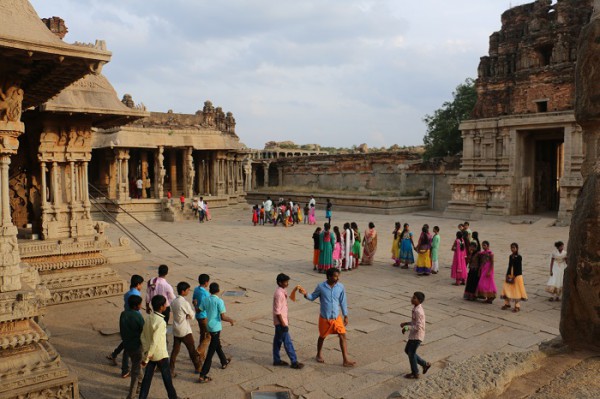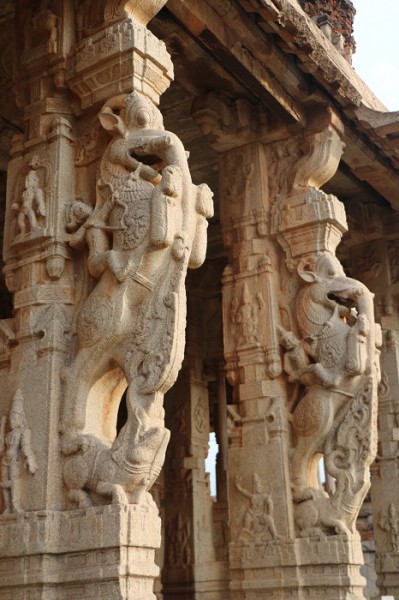 Here, I saw not only foreign tourists but also many Indian tourists. I was often surrounded by them if I said yes to one photo; everyone else wanted a photo with me. They were never interested in me as a person, but more like a panda or a statue to pose next to. Once they finished the selfies, they said thanks and walked away.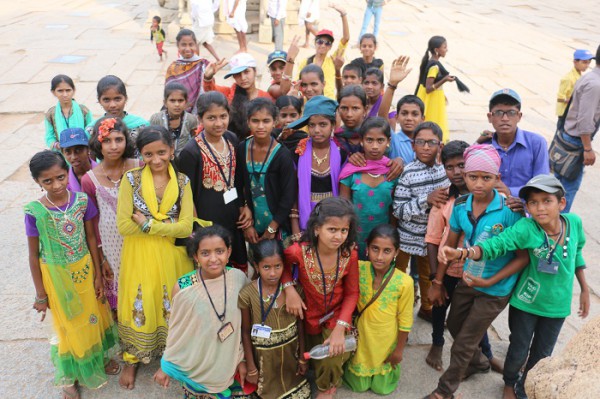 After all we only spent 5 days in Hampi, but it felt like 2 weeks. Each day flows very slowly there and so it was easy to lose the sense of time. I could really spend 2 weeks but Xavier's time was running, he needed to catch a flight to spend Christmas with his family so we decided to move on to Goa, the last stop of our travel.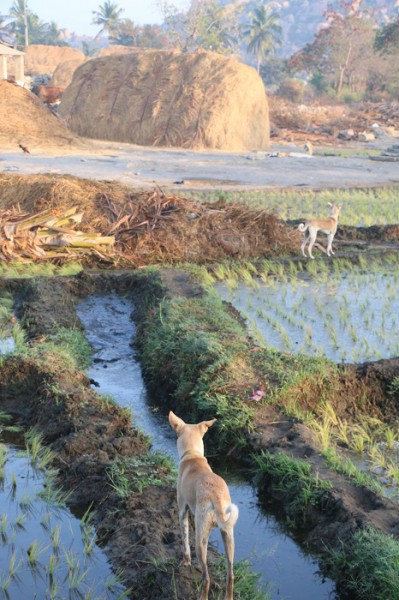 *A Little Favor*Guys, please help my blog gain publicity by clicking on the "Japan Travel Blog Ranking" banner on the left if you're a PC user or at the very bottom if you're browsing through a smartphone. It would mean a lot! Thank you!