This post is about a bad experience I had in Goa. Even though it was shocking for me, this was the only one out of 4 months traveling in India so far (except for food poisoning and all other small miscellaneous ones), so I would never say all Indian men are like this. Same goes with the bus, if you take a tourist bus it will generally be a smooth journey.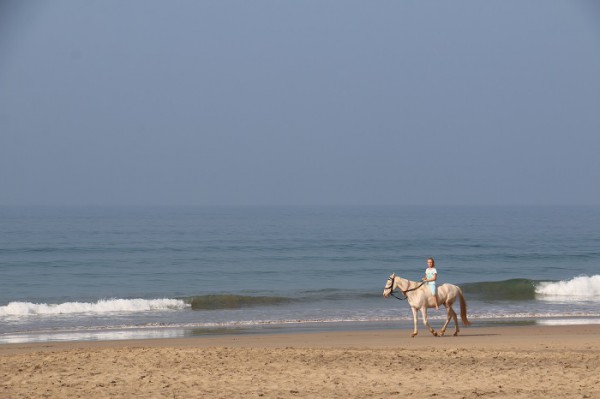 When our bus arrived in Goa, it was before sunrise so we went inside a 24 hour café. Such a place never existed so far in India, so we were delighted to sip a real cappuccino. Goa seemed very different already. People seemed smarter and the city looked cleaner. I also noticed that people in Goa still had Portuguese names. Fernandes, it said on the waiter's name plate.
We took a rickshaw to Benaulim beach after sunrise and checked into a cheap beach hut I had found on the internet. It was not very clean and the outdoor toilet was full of frogs but we paid only 300rs (5USD) for 2 of us. There were only elderly German tourists on the beach. I liked how quiet it was, but Xavier said he felt like he came to an elderly home. Therefore we rented a scooter and went to look for other beaches in the south.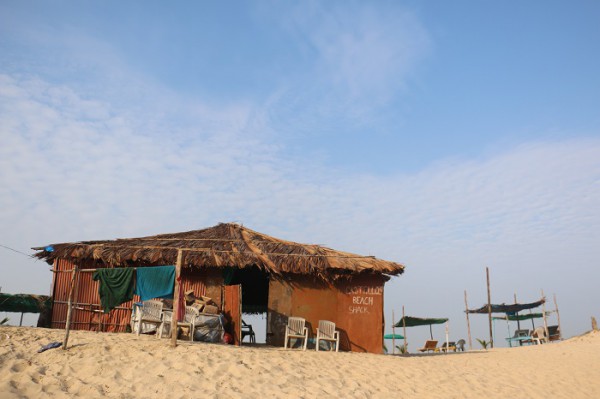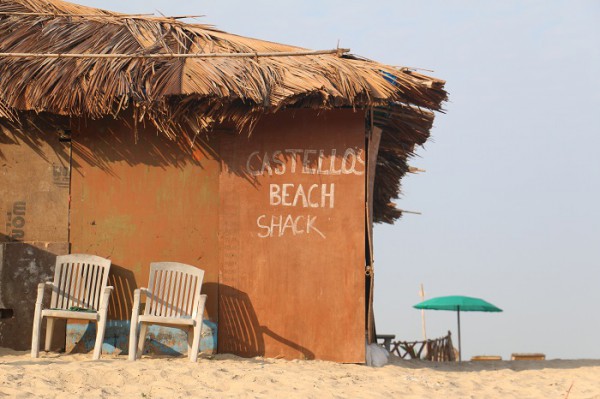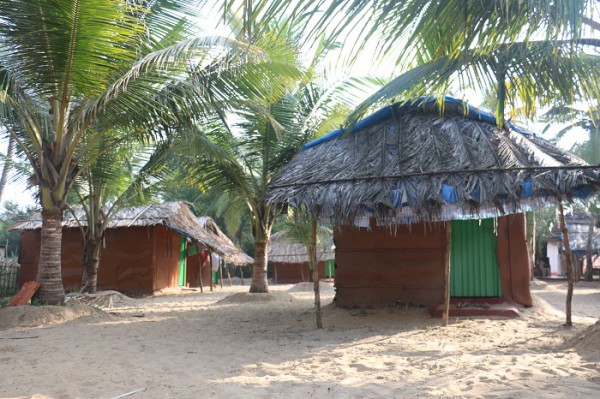 About 40km south of Benaulim was Agonda beach which we had read good things about. The beach was wide with sand like flour and the whole stretch was covered in a thick layer of shady palm trees. There were many cafes and restaurants behind the beach but it didn't feel overly touristy. We were immediately attracted by it and started to look for guesthouses. After looking at 3 or 4, one Kashmiri guy offered a nice wooden bungalow behind the beach for a very good price. This guy Ricky claimed that he was the president of the tourist association of Agonda and sounded very helpful so we decided to move there from the next day. He also offered me a free yoga class by his friend when I asked him that I was looking for a school.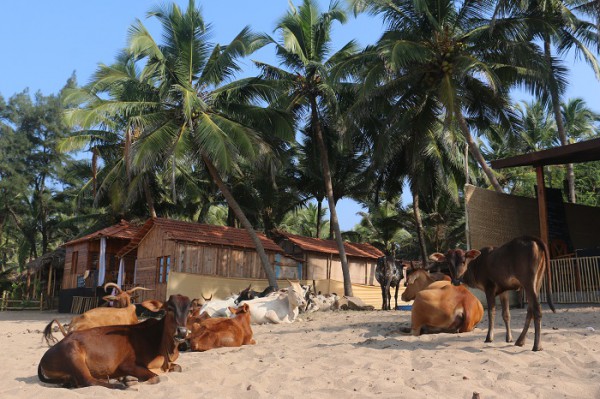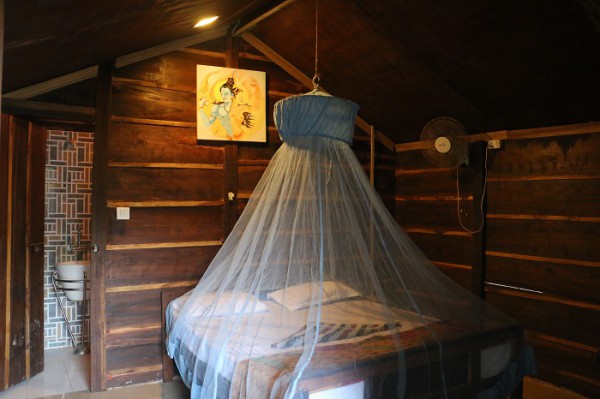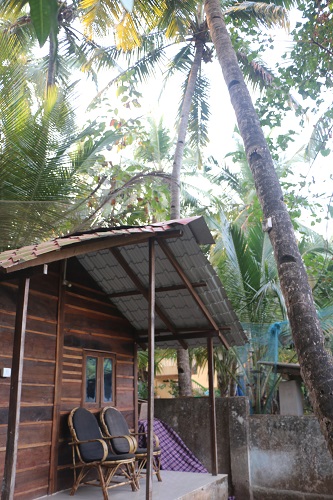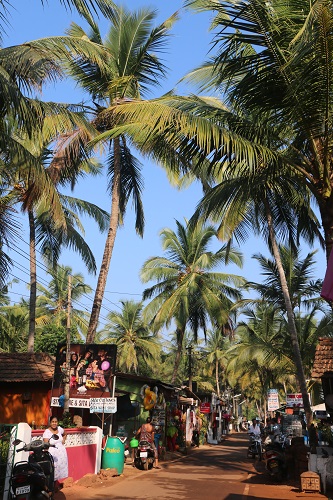 Agonda was a real paradise. The village was relaxed and no one disturbed us. Tourists here were mature and there wasn't a soul of the hippie crew. The food was incredibly tasty and fresh. The water was warm making possible to swim for hours and watch the sun set into the horizon. I felt most relaxed ever since I arrived to India. "Goa is magic", I thought. There was a reason why people loved it. It had a special kind of atmosphere which was different from India. Houses were built in old Portuguese style with red roof tiles. Nostalgia filled the air.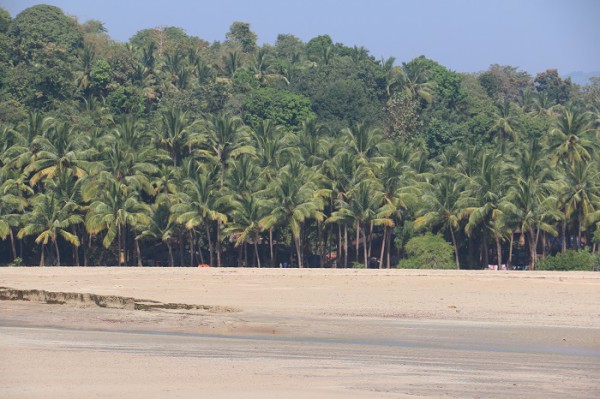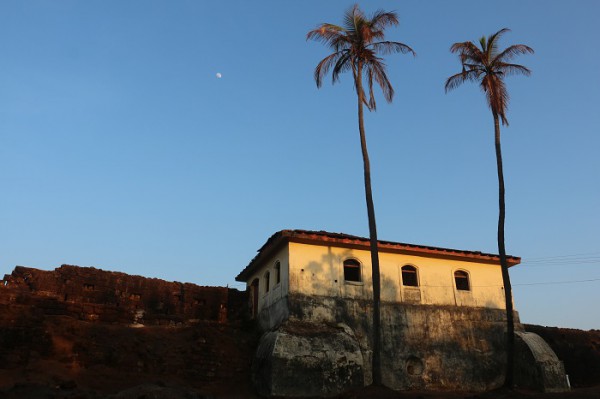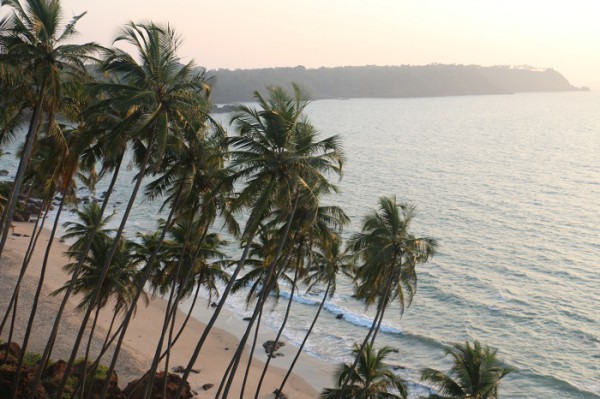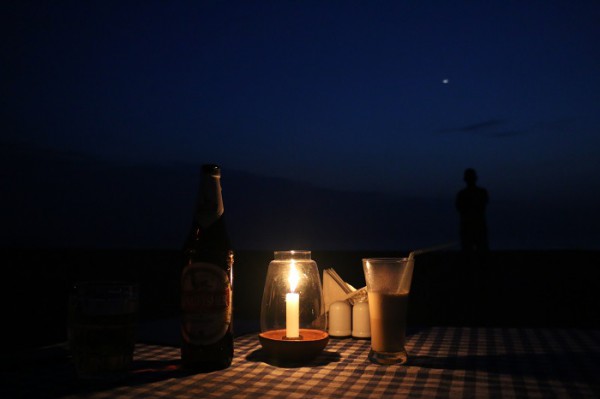 Even though Xavier had been to Goa twice in his past journeys, he loved Agonda so much that he cancelled his train to Kerala and decided to stay maximum days before flying to see his family. The week that we spent together there was like a dream.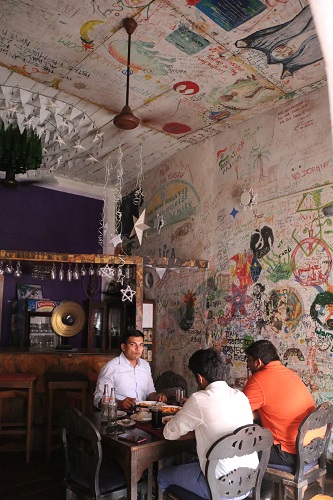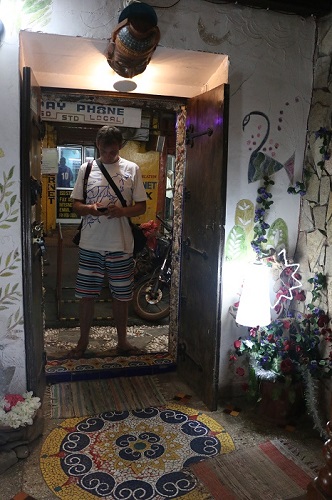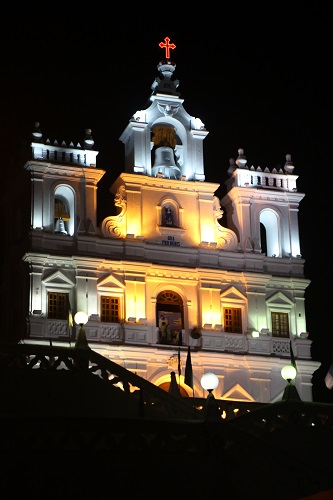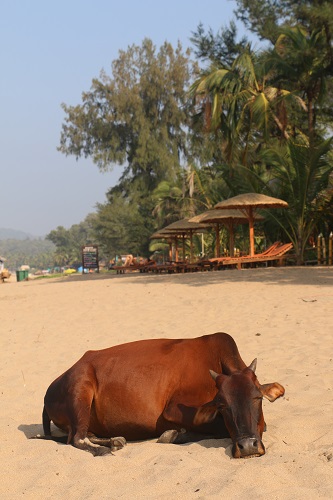 When he left, promising to see us again in Sri Lanka in February, both of us had no idea that something would happen to him later on which never brought him back. I was sad to see him leave. It had been 3 months since we met in the Pamir mountains in Tajikistan.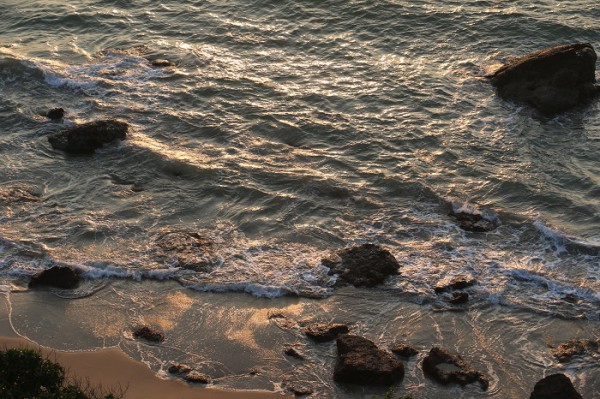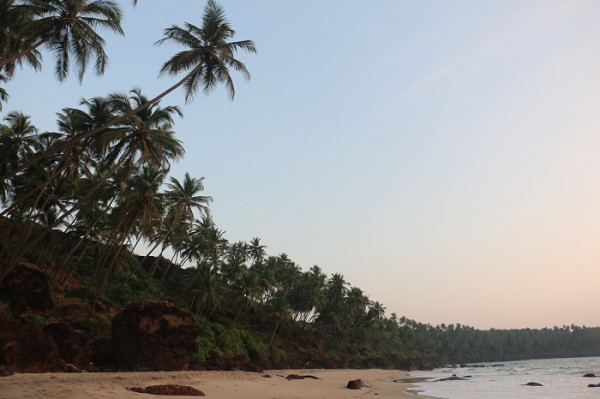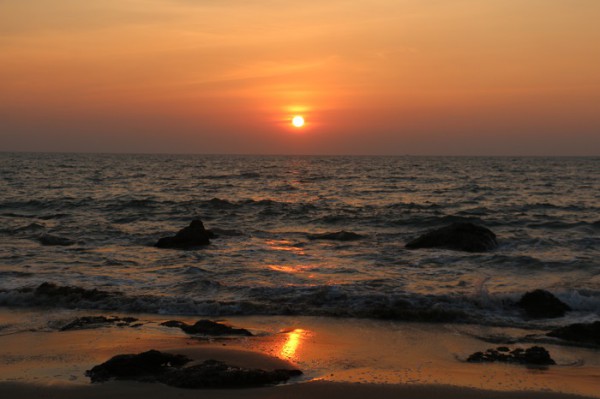 Only a minute after Xavier's taxi ran off, Ricky, the guesthouse owner approached me and offered tea. Trying to console me, he said things like "Don't worry. I'll keep you busy" which sounded a bit creepy to me. That night, I fell asleep reading a book and woke up feeling something on my right cheek. As I jumped up on my bed, an enormous cockroach fell on the pillow. I nearly fainted. From shock and fear, I could not sleep any longer that night.
Next morning, I went into my favorite café on the beach and shared my horror story with the Indian waiter. He listened without being surprised at all and said it is something I need to live with if I wanted to stay in India. "Many things are different in India" he said, with a cute countryside accent. "If the climate is different, the environment is different and you need to adjust yourself into it". I nodded and said you're right, you're right. Then I wrote down his recommendation of bug spray and left the café feeling somewhat better.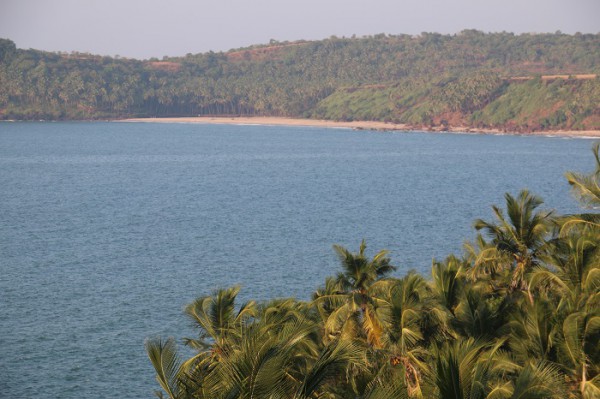 In the afternoon, I participated in the free yoga class hosted by Ricky's friend. Despite of my suspicion, neither of them asked me for donation of any kind. After class, Ricky invited me to have dinner together and also offered to show me around Goa on his motorbike. I immediately saw his ulterior motive glaring in the back of his eye, so I refused and said I want to spend time alone.
The next morning, his staff visited my bungalow and asked me until when I was staying here. "This is a very expensive room, ma'am. We are giving it to you for a very cheap price. It is not good business for us. Tomorrow is Christmas eve so we'd like to get better paying customers" he said, with a mean look.
Ricky had suggested me only yesterday before class that I stay until after New Years. "That filthy bastard", I thought. "Tell your boss that I never want to see his face again" I was extremely upset and packed everything to leave this beach. Just one day before Christmas Eve, I never thought my holiday (even if that's everyday) would be ruined like this.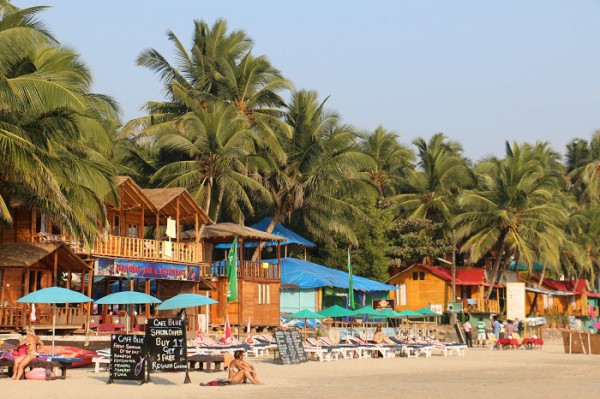 The bus to Mysore left Goa at 4pm. Most often tourists took a tourist bus which sometimes even have sleeper seats (beds) which are comfortable and air conditioned. Since my decision of leaving Goa was so sudden, I could only find a seat in a local bus that day. The bus looked like a prison van. There was a metal fence between the driver and passenger. On my side of the row, 3 people needed to squish into a bench that only held 2.5 butts. I got the aisle seat so I had to be hanging on to the seat with half my ass while the bus drove full speed through bumpy roads.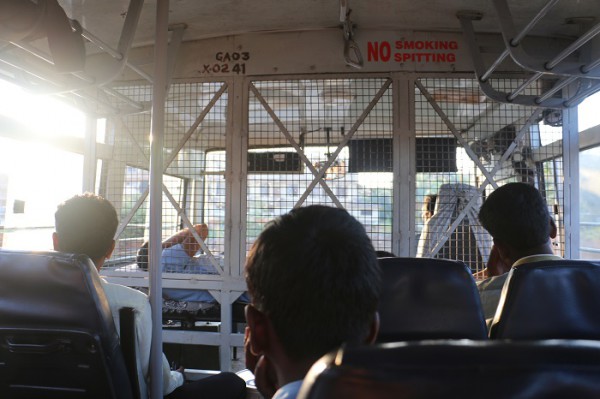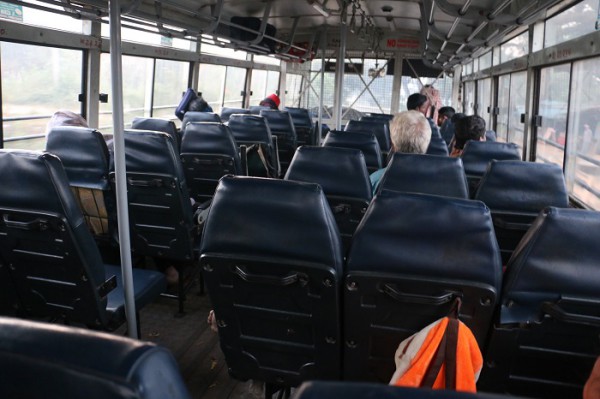 I wanted to kill the Indians next to me because they tried to use my backpack which I carried on my knee as a pillow to sleep on or invaded every space I had (ie. If I had bent my knees towards the window they will immediately take up the extra space which was just created.) The driver also nearly killed us by trying to overpass every car at steep curves. He drove as if the concept of death never existed in him. For the first 3 hours I promised myself to get off somewhere in between because the ride was too stressful and dangerous but later I got used to it. Another thing I noticed was that the locals were only taking this bus for a short distance and I was the only one riding it to the end.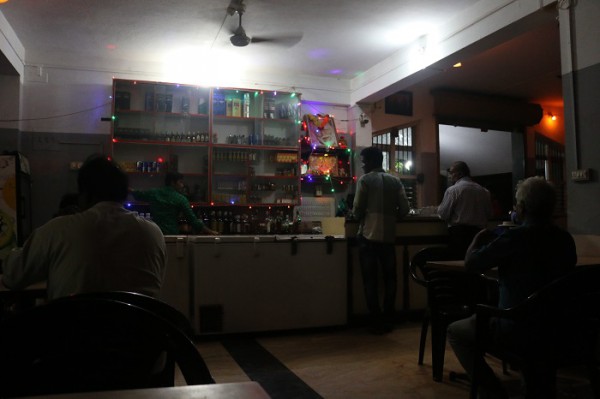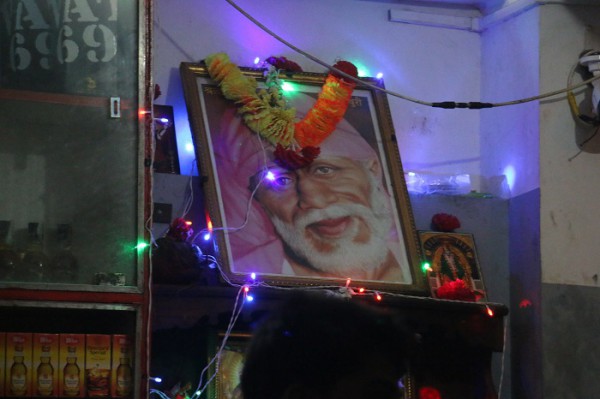 After a meal break at 9pm, the young bus attendant felt pity for me and offered the seat next to him. I felt lucky being able to share the bench with just 1 guy but all that disappeared when he started to poke my boobs around with his elbow while pretending to sleep. "Give me a break" I thought. I have been through so much shit already today. At least let me sleep in peace. I moved to an empty seat in the very back and hoped to arrive in Mysore as soon as possible. The 14 hr ride ended as the sun rose on the big city of Mysore. It was like any other city. "India" has started again, which was opposite from heaven like Goa.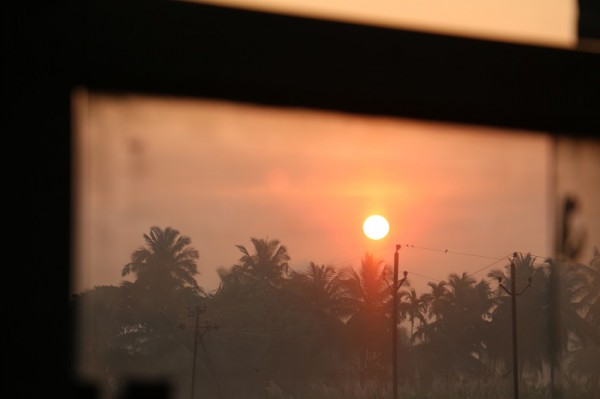 2 mornings later, on the headline of the local paper was the spine chilling news reporting the death of 8 and 30 injuries in a bus accident caused by the same bus company on the exact same road. I remembered one friend's words pointing out my travel "Sometimes, you know, I think you're this close" he said, pinching his fingers very closely.