My flight from Estonia left half an hour early, and arrived to Prague at 10pm. As I nervously entered the arrival lobby I found a familiar face in the corner of my eye sight. I went up to him and gave him a hug. Romain, was a special friend who I met in Tokyo in the beginning of June. He was from Switzerland, a year older than me. He was sent by his company to work on a project in Vietnam from the beginning of the year. There he experienced a burnout from being in charge of two demanding jobs. His company gave him a sabbatical leave so he decided to travel around Asia. I met him at a couchsurfing party in Tokyo. As I got to know him more I got strongly attracted to him and spent 1 month together.
We did many things together. Walking in the Imperial Palace together at night, visiting the hot springs in Itoh, picnicking in Shinjuku Gyoen Park, climbing Mt. Takao in the thunder rain, everyday was intense and a month past by very quickly. I was very sad to see him go and knew that from the casualty of the relationship we will most likely never see us again. He went to continue his trip to Korea, China, Mongolia and eventually went back home. I missed him so much that I could no longer concentrate on my preparation of the world trip. I thought about him night and day. He also missed me and proposed to visit him in Switzerland. Therefore I decided to change my itinerary and visit Europe first.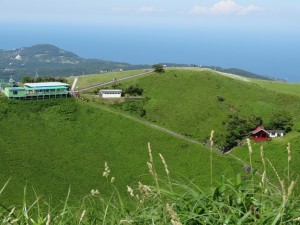 During the past 2 years, I planned a very precise schedule for my world trip. I spent hundreds of hours on the internet and guidebooks to plan visiting each country's best season by mainly traveling on land. I didn't want to use airplanes as much as possible. I wrote down my plan on a piece of paper and showed it to many people I met. As soon as I got new ideas I changed my schedules and in the end it looked so perfect. Most of all the main focus of this trip was to travel Asia thoroughly. I even scheduled to leave my job in July so that I can make it in time for Tibet's autumn traveling through China. Europe interested me the least and the high expenses made me think that I can leave it until I get old. I couldn't believe that meeting one person would make me change my plan. Overall I was simple minded. This was the reason why I traveled on the Trans-Siberian all the way to Europe.
Coming to Czech was a really long journey so when I saw him again I felt like reuniting with someone I hadn't seen for many years. I couldn't believe that it was only 2 months since I last saw him in Tokyo. During this time, I slept in many different beds and ate in countless places. We updated each other about the things that happened after Tokyo and laughed a lot. My heart was filled with joy to see him again.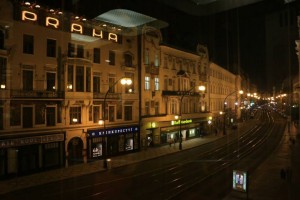 The next day we went to sight-see in the old town of Prague. The black stone pavements and art nouveau buildings made us feel like we time slipped. Red retro trams ran through the city. Everywhere looked like a piece of art. We stayed in Prague for 4 days and enjoyed sight-seeing, watching ballet and going to jazz clubs.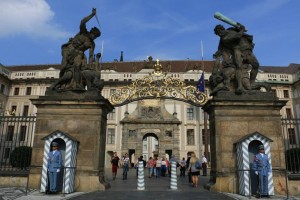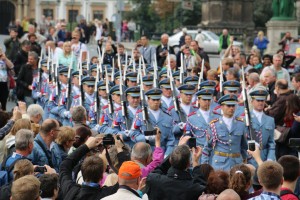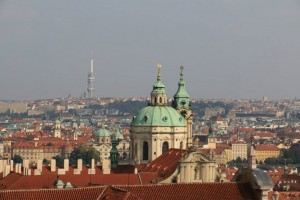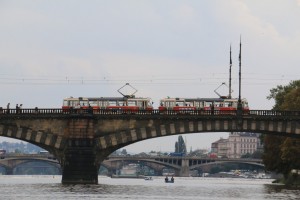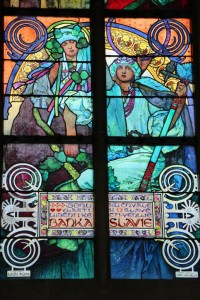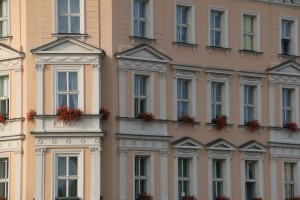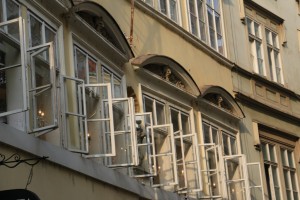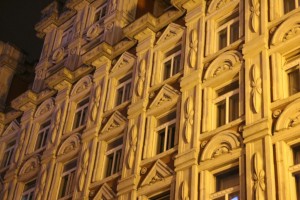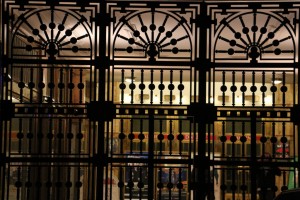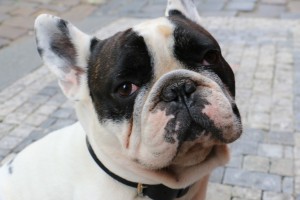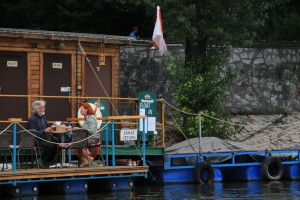 After Prague we took a bus to a city near the German border called Karlovy Vary. It was a city famous for the hot springs. I wanted to soak my travel worn body in the hot tubs. However we couldn't find any public baths and found out that Czech people drank the sulfur spring water instead of bathing in it. Everyone carried a flat mug cup that looked like a watering can and sipped the strong smelling water silently.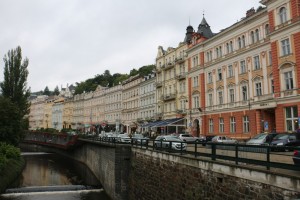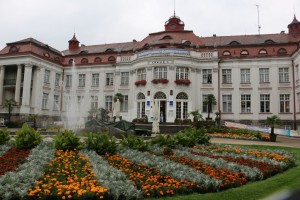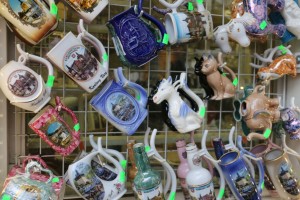 We stayed there for a night and took the train to Nuremberg in Germany the next day. The day after we arrived to Zurich in the evening.