Stepping out of Chinggis Khaan International airport in Mongolia, the city of Ulan Bator had an "edge of the world" atmosphere. Some clouds floated in the very blue sky, on the ground there were apartments that were falling into pieces. Stray cows were eating garbage on the streets only 5mins away from the airport. I ran away from the taxi drivers and waited for a local bus on a half paved road. Even when the sun was still bright, there were some people wondering around with alcohol smell. Maybe this city wasn't the safest city ever.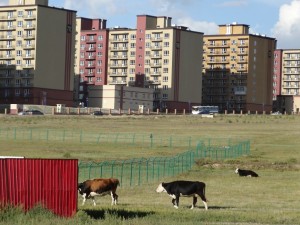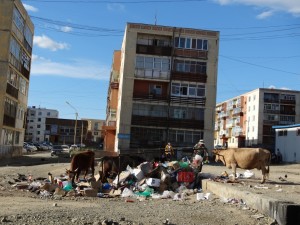 I waited a long time for the bus to come, but sadly it didn't take me to my destination. I had to transfer to other buses and taxis which took me 2hrs instead of 30mins with a direct taxi. A lady on the bus told me it's impossible to take the local transportation without understanding the local language. Yes, she's right but if I took taxis every time for the next 2 years I will go broke. I decided at least to learn a few words before entering a new country.
My hostel (Sunpath Mongolia Hostel) was on the 2nd floor of an old apartment. In the 4 bed dormitory, I met Yukiko a traveler from Japan. Yukiko also quit her job to travel around the world. She spent a year in Australia and South East Asia and after taking a small break in Japan she had started her 2nd year just a few weeks ago. I was so happy to meet an experienced traveler from the same country and asked many questions to her.
For dinner she introduced me to a popular Mongolian restaurant where I ordered sheep meat dumplings in a soup. While some people dislike sheep meat for the strong smell, I so far had no problems in Japan. But the Mongolian sheep meat was totally different from the ones I was used to. It had an incredibly strong presence. "Meat in Mongolia means sheep meat", I felt devastated hearing this from Yuki.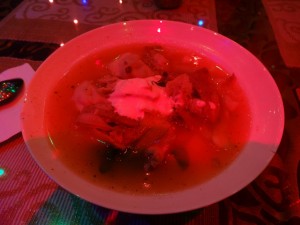 Coming back to the hostel, we found out that there was no hot shower. Apparently the city does maintenance of the water and gas pipes every August making hot water unavailable for a week. The water was shivering cold like the ice water from Mt. Fuji. I was only able to wash my hair. Mongolia was not an easy traveling country so far.
The next day, Yuki took me out for sightseeing in the city. We visited Gandantegchinlen Monastery, the oldest Tibetan Buddhism temple in Ulan Bator and saw a military parade at Sükhbaatar Square, a massive communist style square. I heard that China's President Hu Jintao was visting here next week followed by President Putin from Russia next month. There was something going on.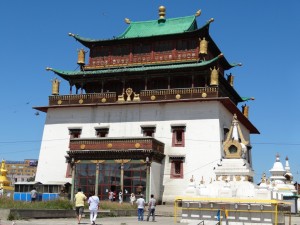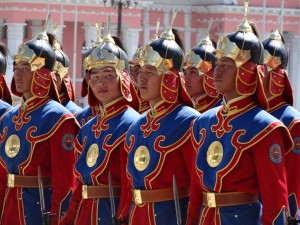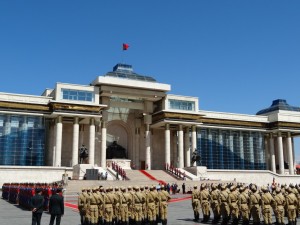 We came back to the hostel in the evening and signed up for the Gobi desert tour, the main purpose of my visit to Mongolia. Enough people gathered so the tour was departing tomorrow morning. The members of our group were Me, Yuki, Bryan and Desmond from Hong Kong and Alex from the states. Yuki and I thought that paying $385 for a 1week trip was completely outrageous thinking it's a country where you can eat a proper meal for less than $2. However we walked all over Ulan Bator to find prices and it was still the cheapest at our hostel.
So we were off to explore the great nature of Mongolia. 7days in tents and no shower.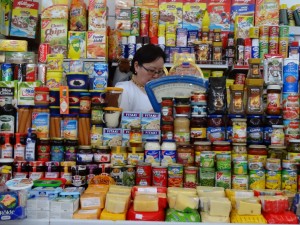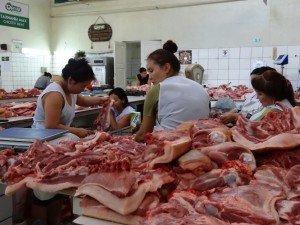 *A Little Favor*Please help my blog gain publicity by clicking on the "Japan Travel Blog Ranking" banner on the left if you're a PC user or at the very bottom if you're browsing through a smartphone. By clicking once a day from one device, you'll help me raise my ranking which will attract more people and businesses to view my blog. Clicking is completed once you are sent to another website with a list of blogs. Thank you very much!